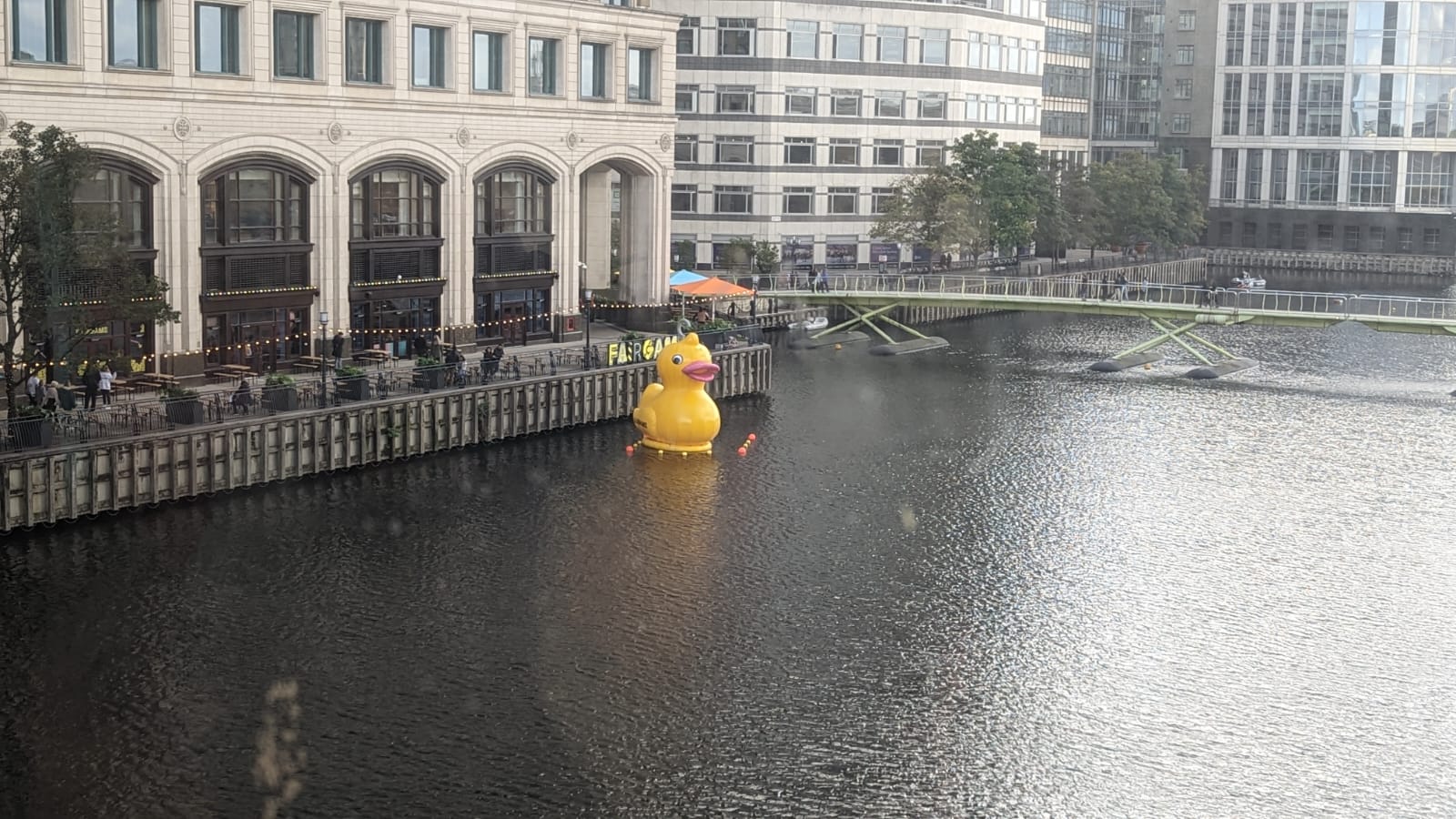 The swarm just received this picture live from London 1'st October 2022.
Crew members went to London to attend some of the abroad NFL Football games.
Munich hosts a game too but now ticket prices start at about 725 Euro. To much for the swarm which will have to make it through the coming cold winter.
But I think, our favorite Team, the Kansas City Chiefs (Missouri) are not playing in Europe.
But first and even more important thing is, that the swarm saw this Giant Duck in Canary Warf, London. The expedition is already a great success.
Credit: Maps Icons ColIlection, https://mapicons.mapsmarker.com/
169 total views, 1 views today