We stayed in a very nice beach resort hotel of the Valamar group in the pretty old City of Krk (ruled by the Frankopan dynasty for some time) which offered all kind of comfort which we could not use because of the short time we were there. It was already late seacon and calm. Clemens August tried the "bathtub lift" at the hotel's beach and thought that it was a good thing for the disabled people.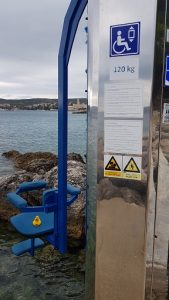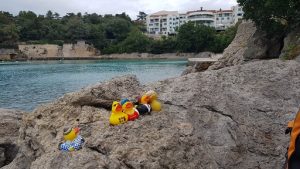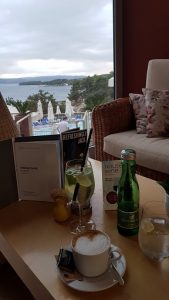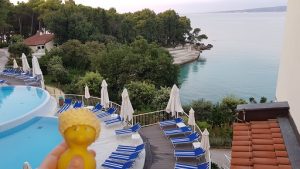 City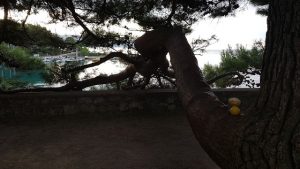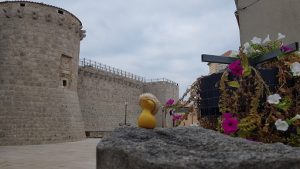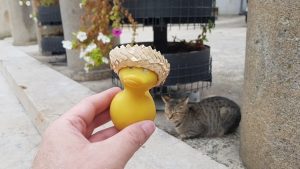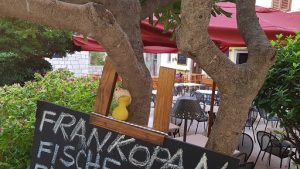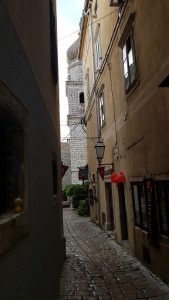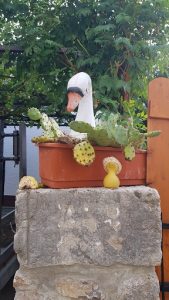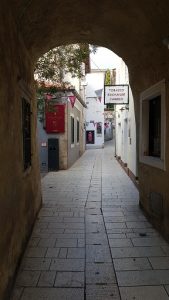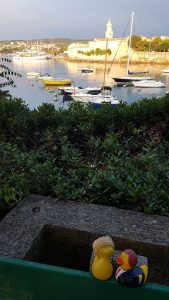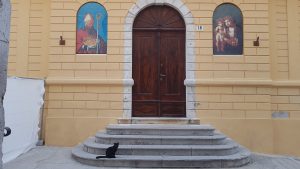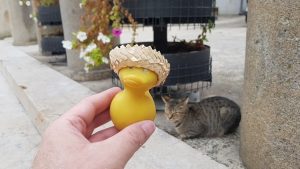 Sheila is superstitious and if a black cat tries to cross our way from the left side we sometimes have to turn and circle round the whole block to undo the Event. Which was a lot of work as we saw quite a view black cats in Krk and later Rab.
We watched the semi submarine boat (glass bottom) sailing into the next bay. We witnessed how the captain standing on the deck (who the passangers on board could not see) shook the boat a bit to give the passengers a bit more thrill, the sea was calm that day.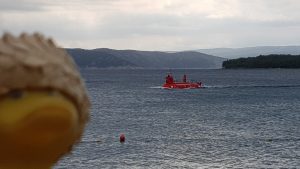 Ferry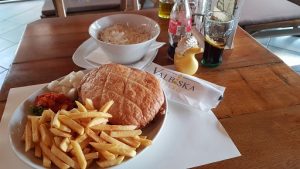 The same day when we arrived we immediately went to the ferry harbor to check our ticket for our ferry trip to Rab, Coatia next day as Sheila insisted to do so. Good thing she did, because we found out I just had a passenger ticket and none for the car. So I bought the ticket, I did not have to pay extra for the ducks,  and we had lunch in the harbor in the rustic inn and watched how things were going there.
On board the next day, David and Sheila checked the safety equipment and the supplies on board immediately after Boarding.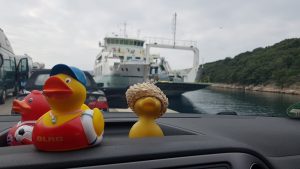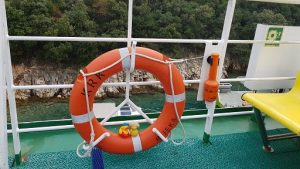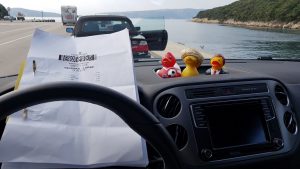 552 total views, 1 views today