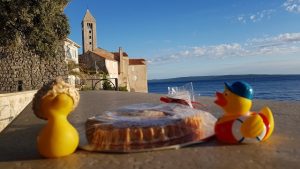 Rab is a very pretty old town in northern Croatia which attracts many tourist. It offers many spectacular views over the town, it's church towers and domes. And there is a big nunnery in town.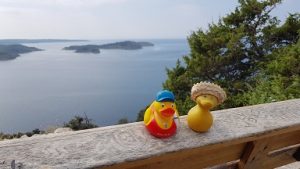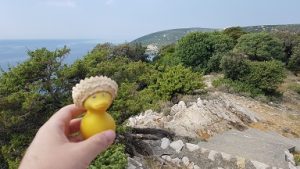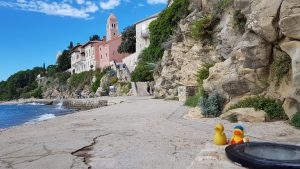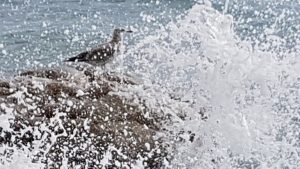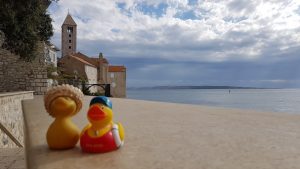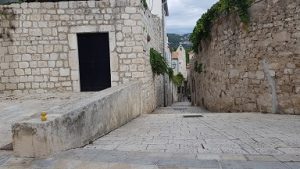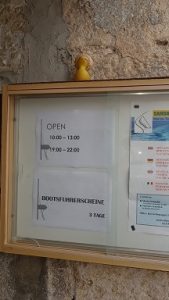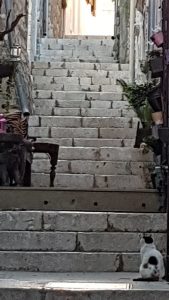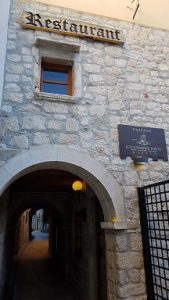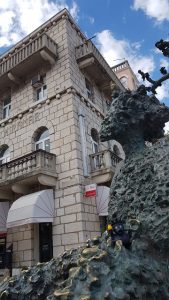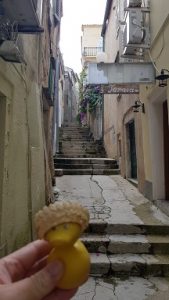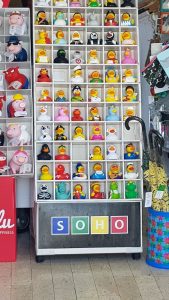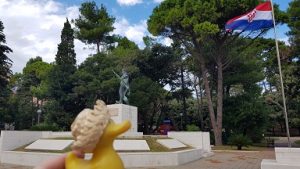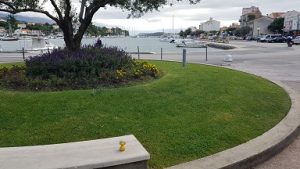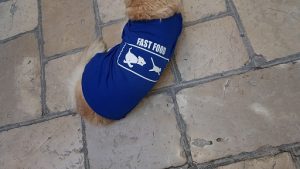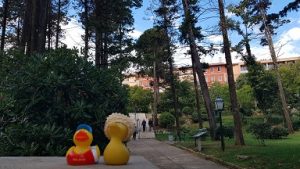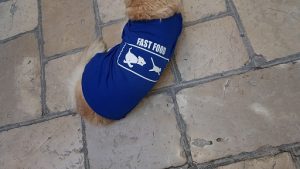 The Rapska Torta as the legends say was baked for Pope Alexander III. 1177 when he inaugurated the Assumption Cathedral in Rab. It's winded shape resembles the top of the bishop sticks used in the catholic church.
It today comes in different, also smaller shapes but I got a regular big one in the traditional shape for 170 Kuna (25 Euro) for the whole swarm who joined me on this trip for a coffee party. As Dieter had to stay in the car and to guard it, I brought down a nice piece for him which we shared in the car. Dieter did a good job, although there was a bad storm for some hours, he made sure, that the car remained undamaged. It contains lot's of almonds and Maraschino liqueur which makes the cake durable for several months and therefor is a nice souvenir. Ours however only lasted 4 days. But I also brought home a smaller one for friends as a Souvenir.
I heard, that a bride is expected to bake one for the parents of the groom to prove her abilities as cook and baker in the Family.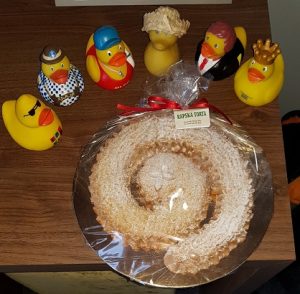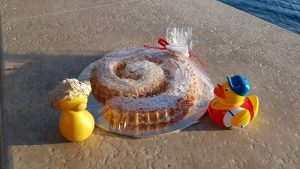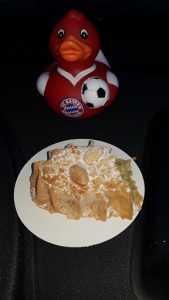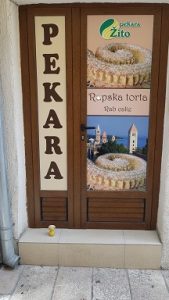 After some intense, time consuming research we could also find a "Schwarzwälder Kirsch" (Blackforest) cake in Rab. Just to find out at the great dinner buffet of our hotel-restaurant in the evening that the same cake of the same baker was served. So we had to eat a second piece in the evening.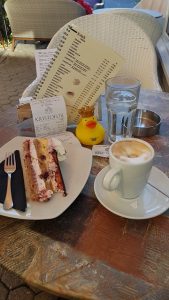 Credit: Maps Icons Collection, https://mapicons.mapsmarker.com
612 total views, 1 views today