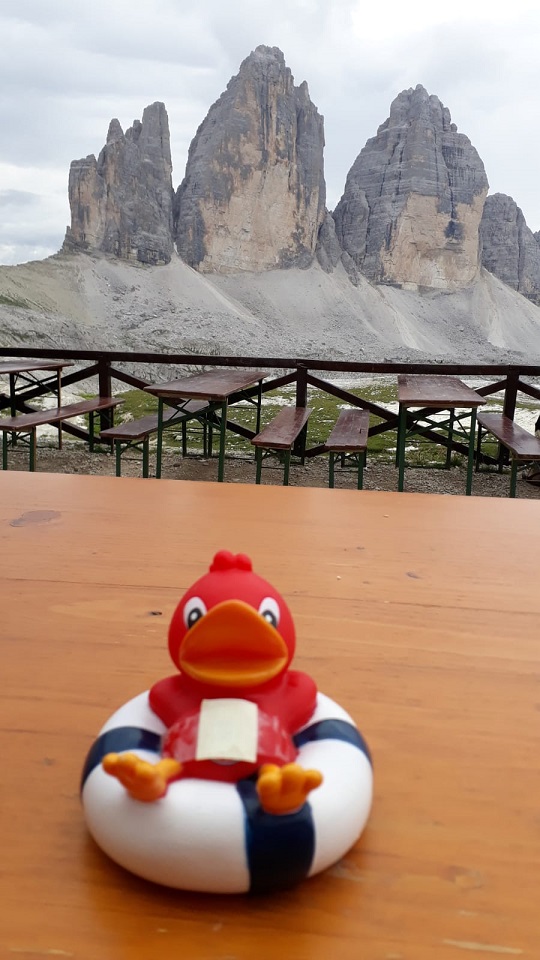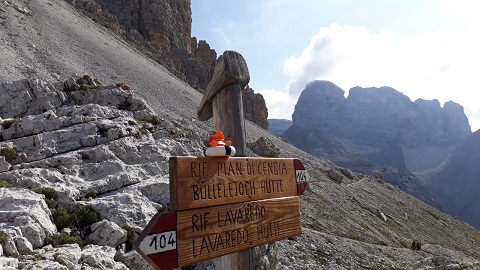 Our little friend Dave is a paranoid.
He is permanently horrified by the idea, to be hit by a rogue wave. No matter where he is.
So he always carries his life-belt around. Even if he is hiking in the highest mountains.
This time he went to the area of the Dolomiten in Italy.
This range puts up many well know mountains (for those who climb) like the "Drei Zinnen", which is a popular Kodak moment and a popular picture used on photo calendars.
It is one of the most popular mountains to climb on. Since 1869 when the first men made it to the summit (2999 m).
I hear that the summits are in the Province of Belluno and not South Tirol.
The area offers
-sheer mountains,
-cozy mountain huts,
-clear brook,
-waterfalls
-and mountain lakes.
And last but not least the Duck Race on the Antholzer Bach. (08. September 2019) (Ant, Antn = Ente Duck). Ducks can be sponsored til 07. September.
Zwölferkogel, Misurina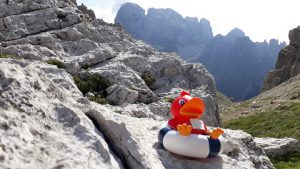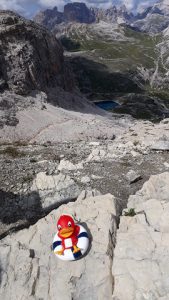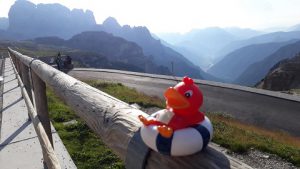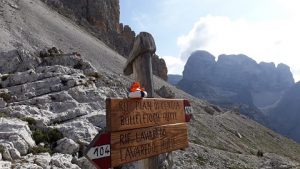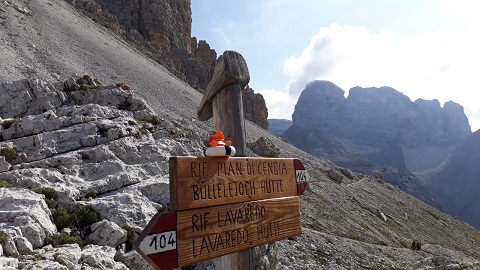 Auronzohütte
Lavaredohütte, Paternkofel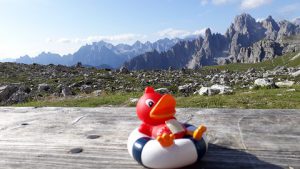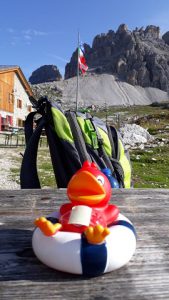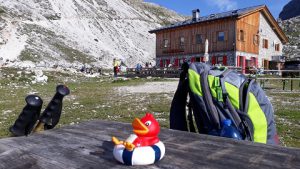 Dreizinnenhütte, Dreizinnen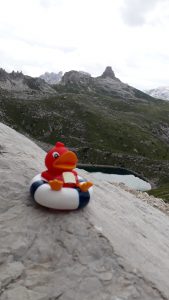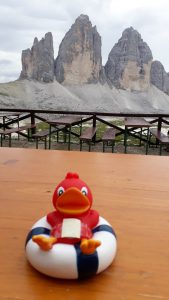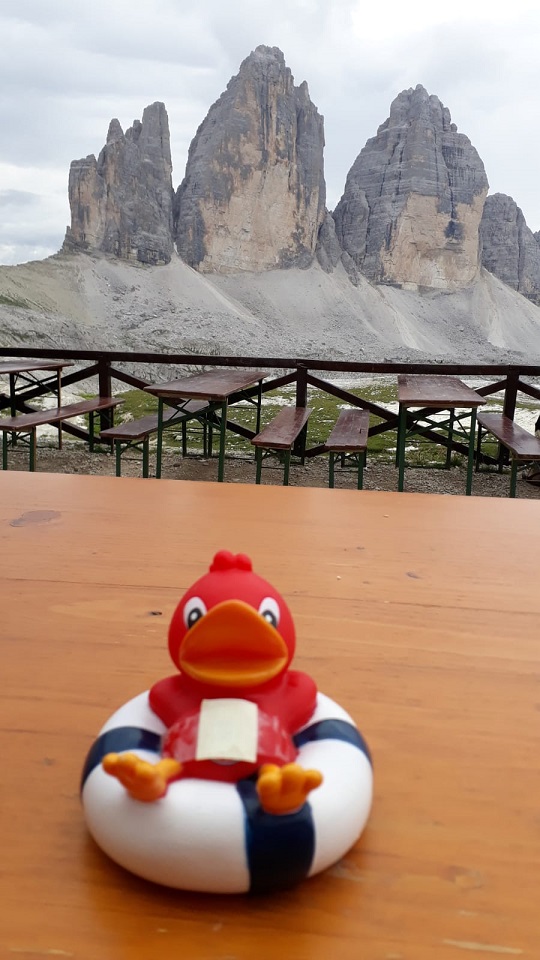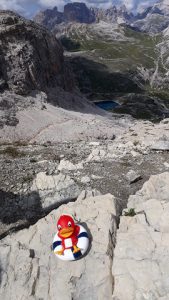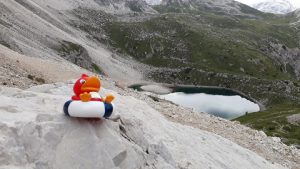 Klammbachwasserfall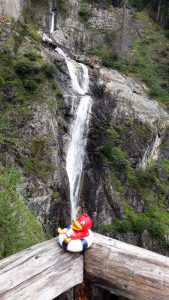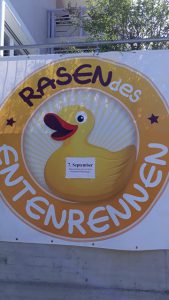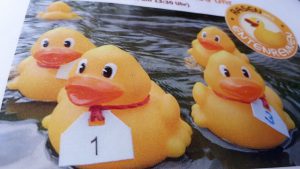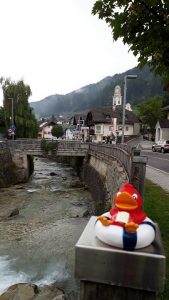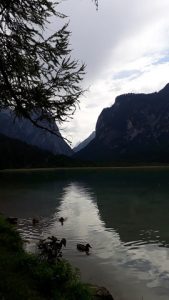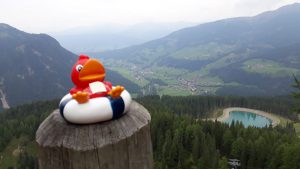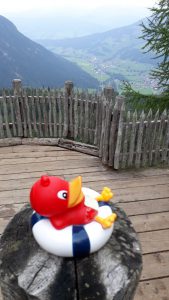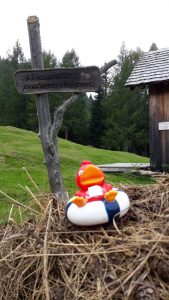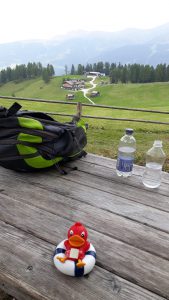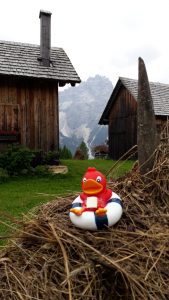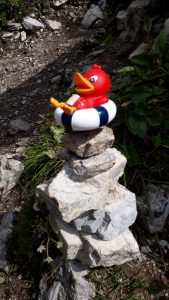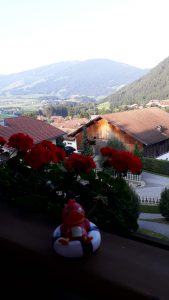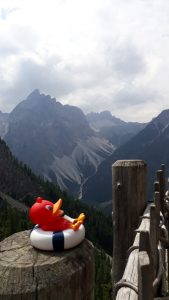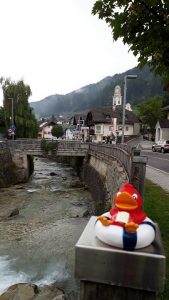 Credit: Maps Icons Collection, thttps://mapicons.tmapsmarker.com
447 total views, 1 views today