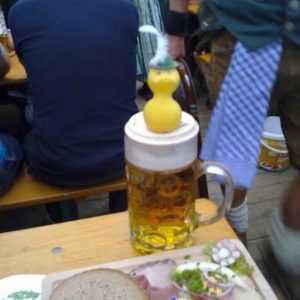 The Oktoberfest started 1810 with the wedding celebration of Wittelsbacher crown prince Ludwig  (later king Ludwig I.) and princess Therese (->Theresienwiese). Sheila likes the calm, family friendly athmosphere, the healthy drinks and the good prices so I frequently take her there. She is treated to some rides and the bavarian health food. Sheila likes the "Ochsenbraterei" (ox grill) a lot where they grill whole oxes wich turn on the grill like on a merry-go-round. The name and weight of the ox is written on a Panel, when Sheila was there, it was Max'es turn and he was number 6 and it was only day 2 of the festival.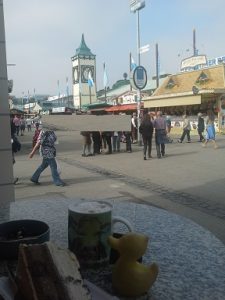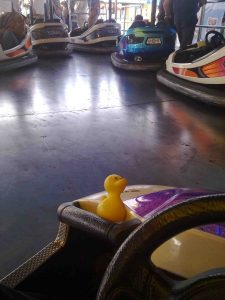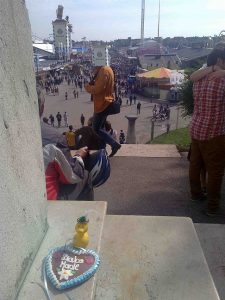 Sheila and (one of) the  real "Paulaner Tower",no fake news
As Sheila was a good Girl (Liabs Madl) I baught her a gingerbread hart, a popular souvenir on the "Wiesn".
People love to dress up in local bavarian Garb costumes during the Oktoberfest.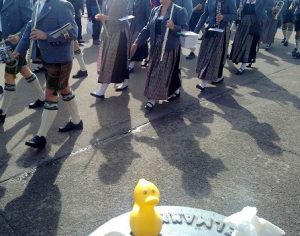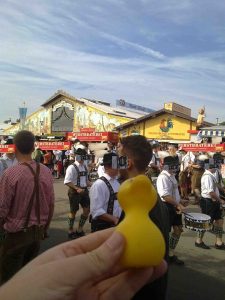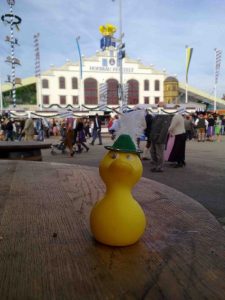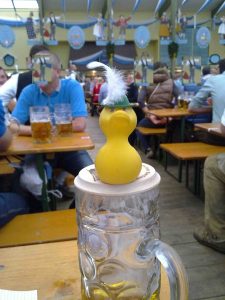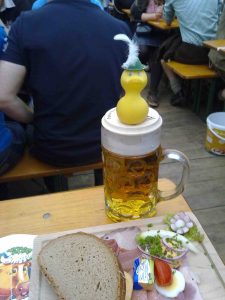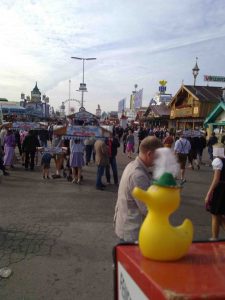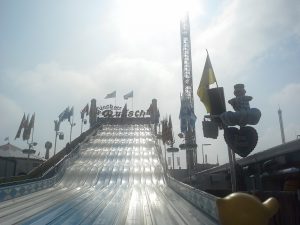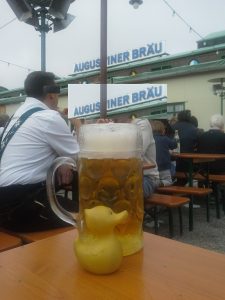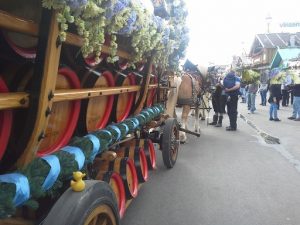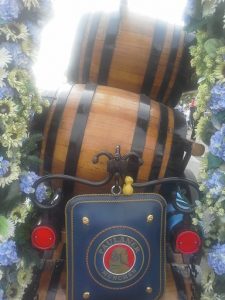 Sheila sitting on the Paulaner brewery carriage. Paulaner played a significant role in the White Beer Lie scandal.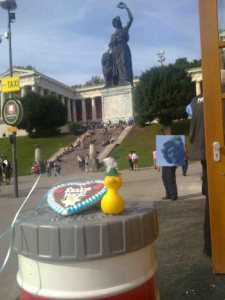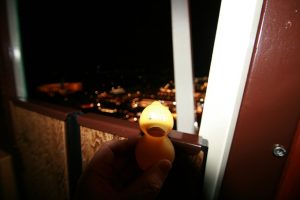 Sheila always enjoys the Ferris Wheel.
Sheila in front of the colossal statue of the Bavaria, in front of the Ruhmeshalle which commemorates famous Bavarians. The construction was initiated by King Ludwig I, started 1843 but was finished after Ludwigs retreat in the revolution 1848 and unrest because of his mistress Lola Montes with who he wanted to life but she soon let him down. You can walk up inside of the Bavaria, but she is not as big as Miss Liberty in New York.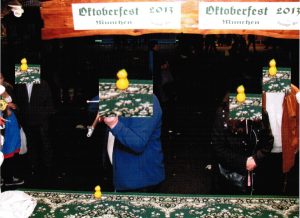 Sheila 2013 helped me to get a photo at the photo shooter
546 total views, 1 views today