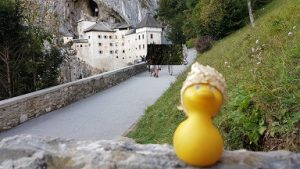 Predjama Castle is a very popular tourist site too and not far from Postojna Caves so we had to visit the old castle ghost still roaming in the castle.
It's built directly in and at the side of a mountain, a mountain which also has some secret caves and passage tunnels through which supplies (food, water was no problem in the carst area) could have been brought into the castle confidentional even then it was besieged. It was mentioned as early as 1274 and called Luegg (a German name). Most famous figure at his time and today was and is Erazem Lueger, a know robber knight but kind of Robin Hood. He had to flee from Habsburger Emperor Frederick III. (nicknamed arch sleepy-head, he confirmed one of the biggest frauds in history, the Privilegium Maius  which turned the Habsburger into a very successful dynasty).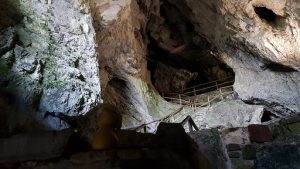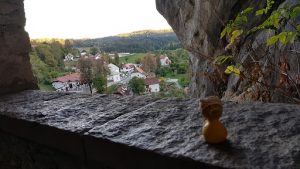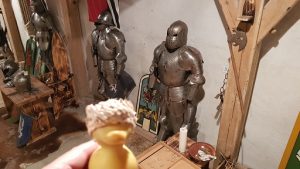 kitchen sink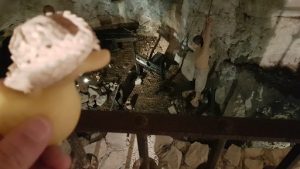 medieval Entertainment programm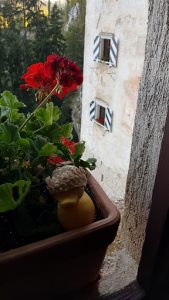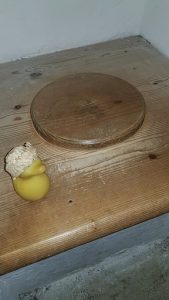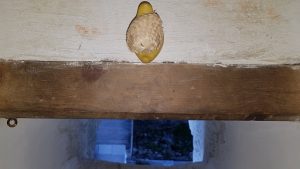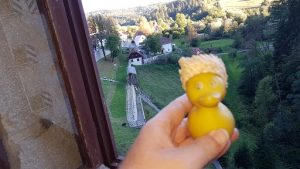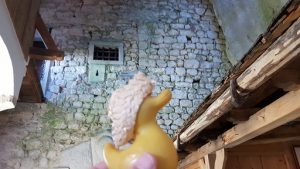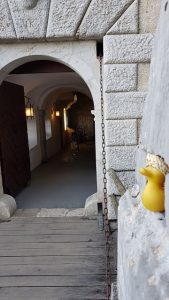 Erazem found shelter in this unconquerable castle. But bribery existed at that time too and one of Erazem's man was telling on him. He gave the Habsburger the tip at what exact time Erazem (tales have it, mayby fake news) went to the toilet (maybe the room had another purpose) which was on the outer side of the castle and cannon shots were fired with the toilet as a target. Strike, the toilet was hit and Erazem killed by the falling rocks. It's said that his last word was "sh##".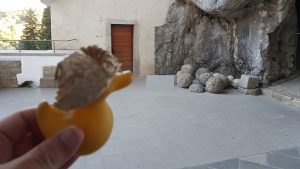 572 total views, 1 views today