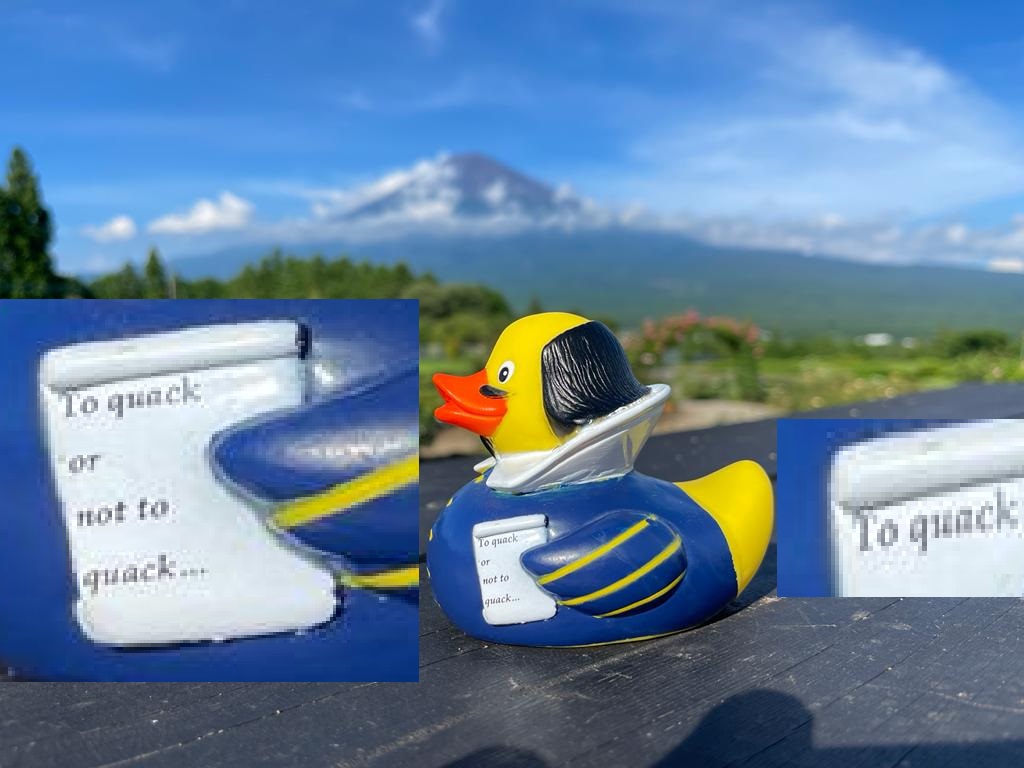 To the question: "To Quack or not to Quack: that is the question."
In these rough times where witches seem to attack us. There are ways to tell if somebody is a witch. If bad things happen all around you. You only got to find out if them witches weigh just the same as wood, respectively as a Duck. Good thing about the wood too is, that you can use is too to burn them witches.
To be or not to be: that is the question.  (William Shakespeare)
Often, no matter what your convictions are.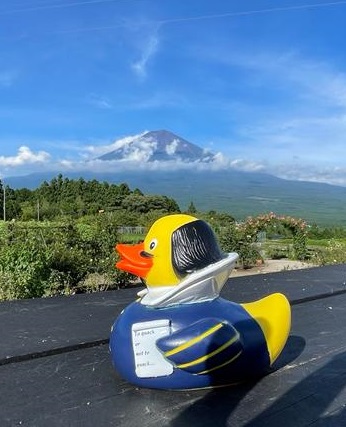 As Shakespeare made big impact in Japanese literature, we decided, to send William to the Far East. Or as some disoriented people, who are struggling "To be", might say: to the West.
Here is, what William had to say about them witches: If you poison us do we not die? And if you wrong us, shall we not revenge?"
But maybe William was inspired by too much by Duckweed.
The swarm was able to get a photo with Japan's most iconic mountain, the Mount Fuji. Which of course is one of the most iconic mountains worldwide.
There wasn't one cloud over Mt. Fuji that day.
Mount Fuji also provides excellent water to brew Bavarian beer.
We advised William not to shake any Bavarian beer which is also available in Japan. It might cause a big mess. And not to use too much Duckweed which might cause bad Hallucinations.
William was hoping he would be able to meet Duckzilla at his home at Mount Fuji. But Duckzilla is still busy with his promotion job in a big furniture shop here in Munich.
Japan is also known to take good care of lonely, lost Ducks and we appreciate that a lot.
Credit: Maps Icons ColIlection, https://mapicons.mapsmarker.com/
205 total views, 1 views today