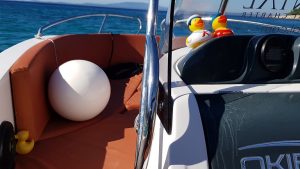 Rab is also popular and well known for nudism/naturism culture at the beaches, a tradition which maybe started with short time fomer English king Edward VIII. and Wallis Simpson (two times divorced) Duchess of Windsor in the Kandarola bay. So Sheila decided she should go there too and do some Skinny Dipping in the nice bay. The water was still warm but the air cool after the storm the day before so she did not stay for long. Deck-man Heintje and rescue swimmer David joined for her savety but of course kept their eyes closed and away from the event as gentlemen.
Another queen, Wittelsbacher Marie Sophie, a sister of empress Sissi, long before performed skinny dipping in Italy (Ostia) causing a scandal at her time.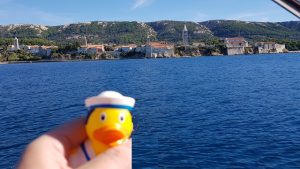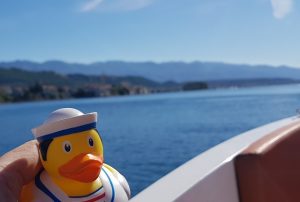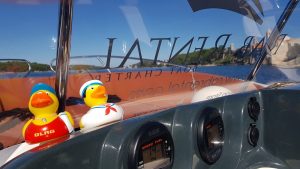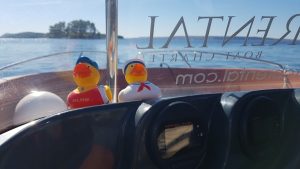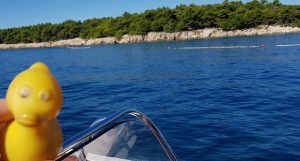 One of several pictures in the "Royal Corner" in the splendid Valamar Imperial Rab hotel.
Edward VIII, Brittish king for about a year, as the whole house of Windsor related with Germans, was a shady character, and holding briefs for Germany could speak German very well. Rumors have it, he wanted to prevent Queen Elizabeth II. to step on the throne having an ambitious  husband Philipp Mountbatten with own dynastical interests.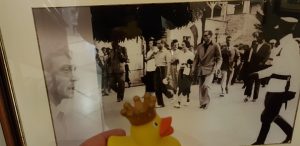 Credit: Maps Icons Collection, https://mapicons.mapsmarker.com
802 total views, 1 views today