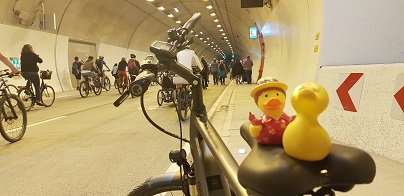 Oberau 26.05.2022
After many years finally the Bypass Tunnel in Oberau, Bavaria was finished. It was opened for motorized vehicles at the 27.05.2022.
But the public was allowed to visit it the day before and walk through it or ride bicycles through it and best of all to stop and take pictures inside. A once in a lifetime chance the Swarm could not miss.
Finally, there is light at the end of the Tunnel for the good people of Oberau. And a lot of beer and people in Garb Costume. Sheila forgot to bring her Lederhosen. The traffic jam now is outside of the village. At a different place now.
The Swarm cycled all the way from Munich to attend the big event. The event started at 15:00 pm and we were early. We had lunch in Oberau at Ascension Day (also Father's Day in Germany 2022). It was a sunny, warm day and we enjoyed the nice scenery along the pastures, rivers, and mountains in the area.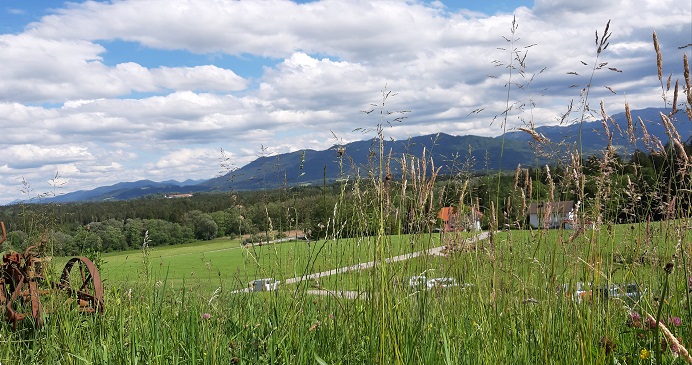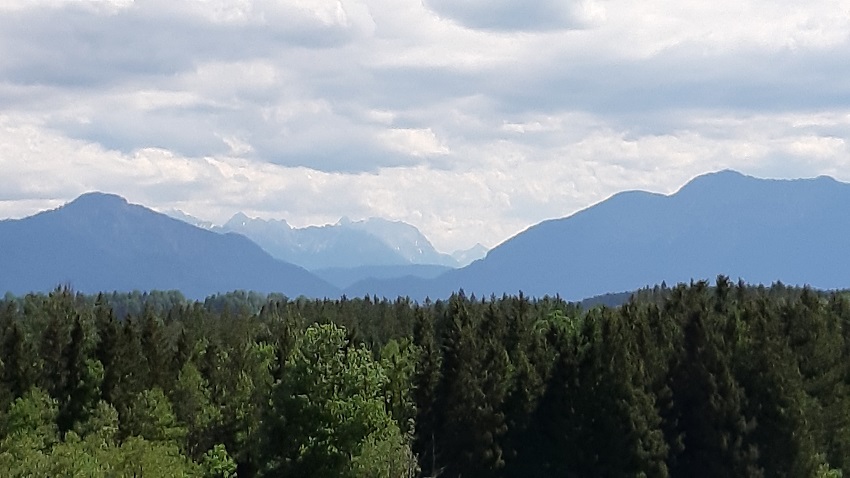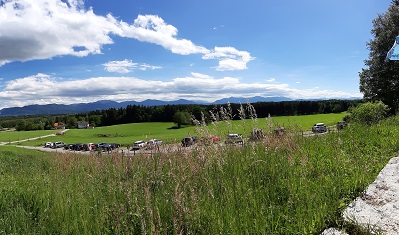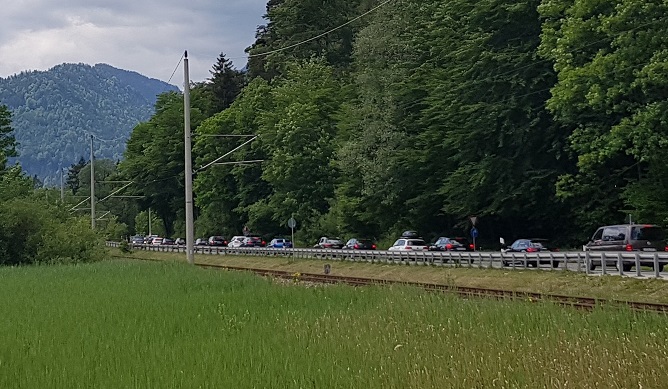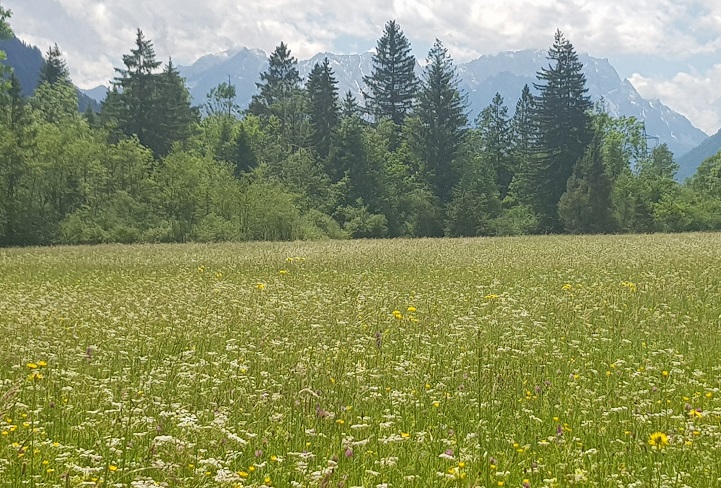 But of course, the tunnel was the pinnacle. It caused big attention in the medias.
First to start were the runners which joined in a little race. So we had to wait a little longer.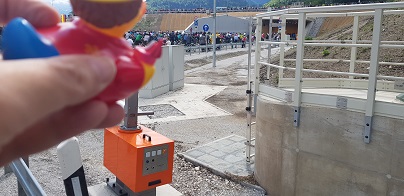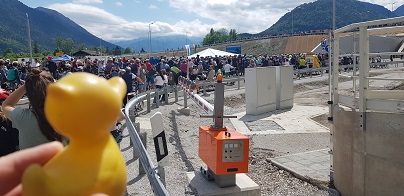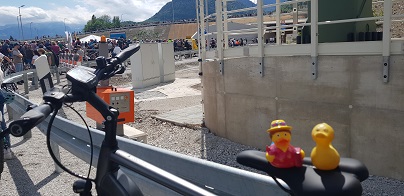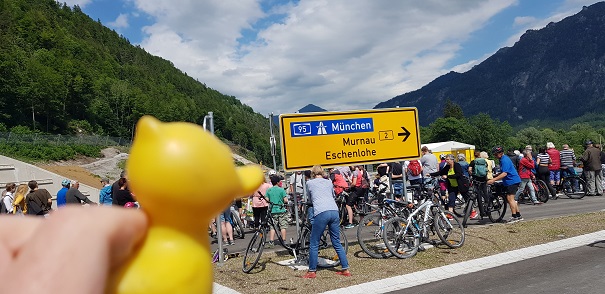 But then the Swarm was allowed in.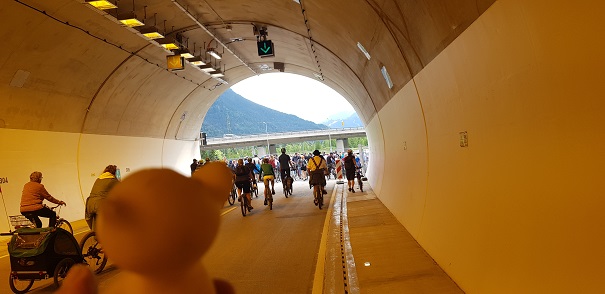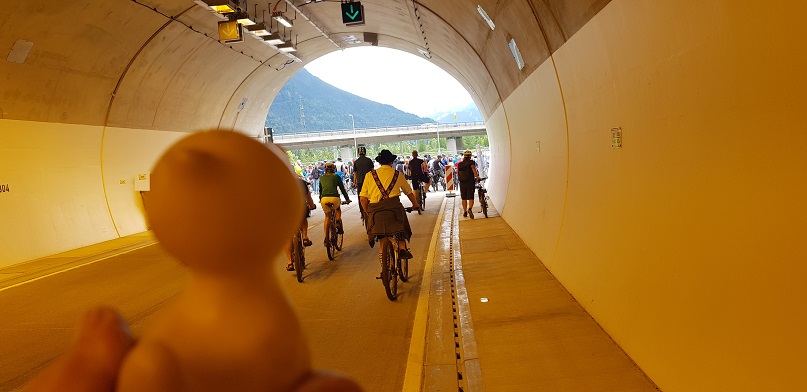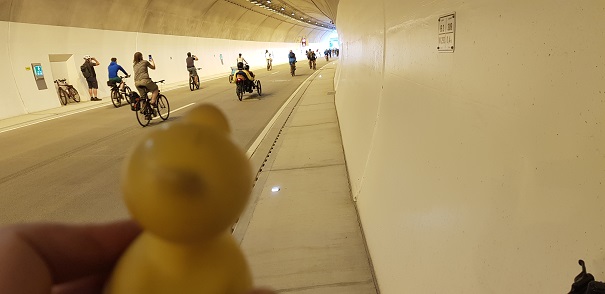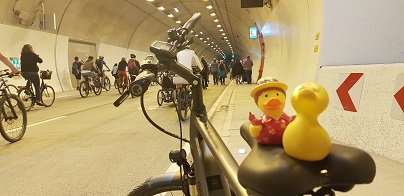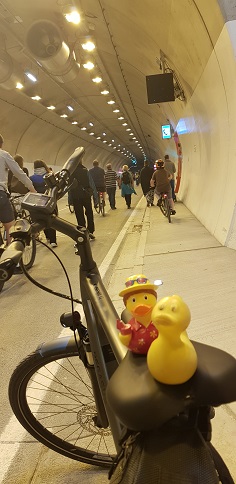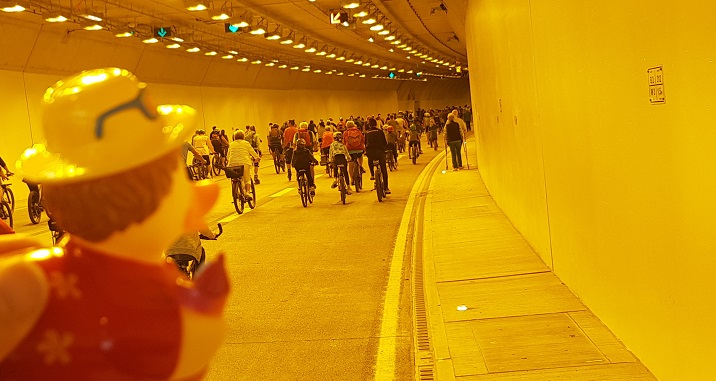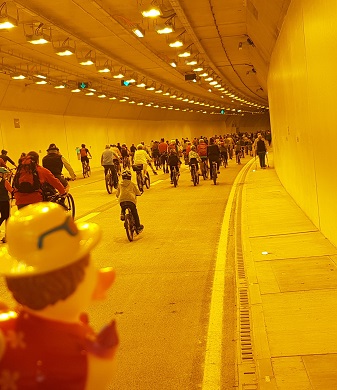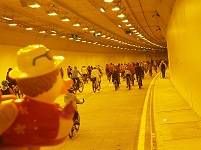 So, we probably shot the only pictures with Ducks, Bicycles and Runners in the tunnel ever.
We can also confirm, that there was a bicycle accident in the tunnel that day. We were pretty much at the end of the visitor group and saw
-a cycler lying on the ground surrounded by other people who were helping
-one person directing the still cycling, fortunately already fewer people round the accident; warning and slowing down the remaining cyclers; thanks for that !! We were glad, that we could carefully pass and did not take a picture.
-We also saw an ambulance driving through the tunnel on the wrong side facing our direction; we of course stopped at the outermost edge of the tunnel and let it pass. And then continued our trip.
Sheila had visited a similar event before: the opening of the Luise-Kiesselbach-Platz in Munich. But people were only walking here as much as I can remember. So, this was a must see for her too. I was committed to do all the work.
188 total views, 2 views today