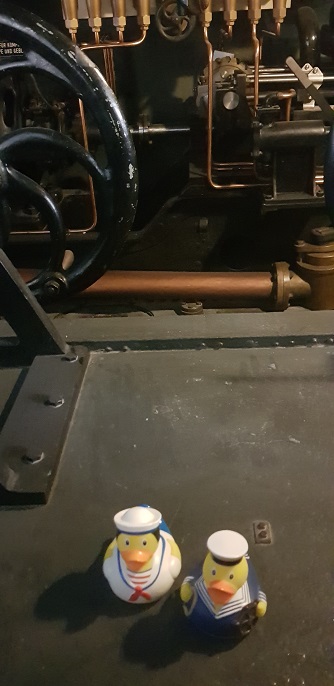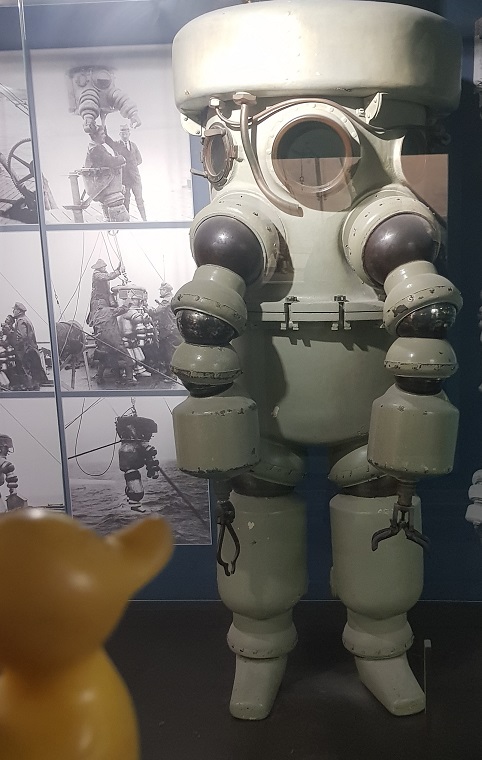 We also came across this thing, which we just recently saw connected with Corfu.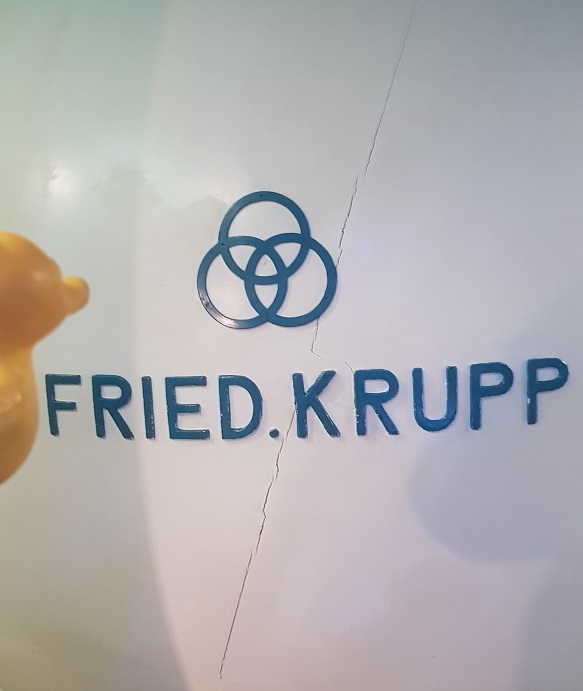 German Quality steel made by Krupp. (Bathyiskaph with which Jacques Piccard went down to a debt of 10.900 m)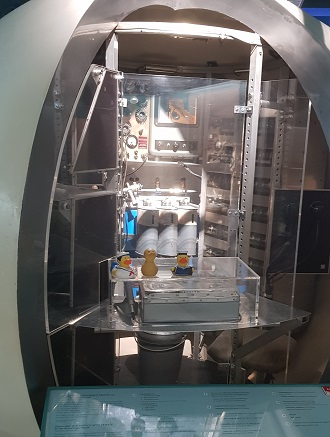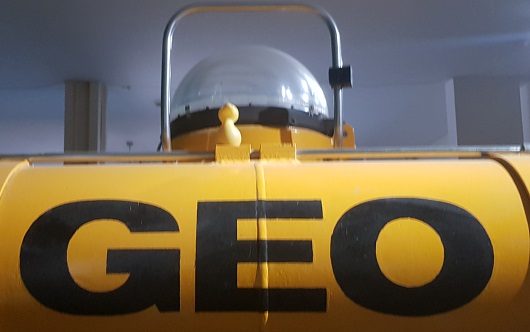 WW I Submarine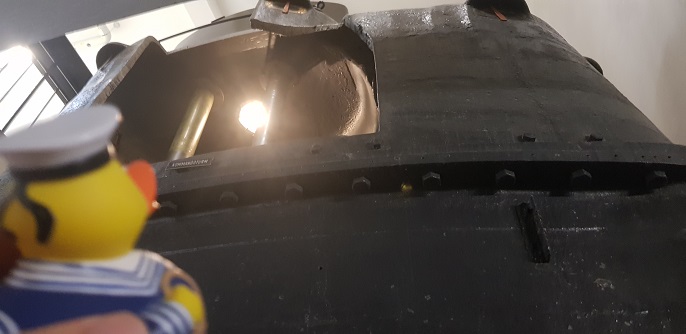 As the Swarm got photos of many means of transportation, we decided to add some submarines.
The swarm already collected pictures
on bicycles, in tanks, in cannon barrels, in cars, on sledges, on skies, on surfboards, on horses, with pigeons, driving in hot-air balloons, ships, sport boats, in planes, in and on helicopters, in trains, in bullet trains, on mine railways, on Ferris wheels, in carriages, in gondolas, in pedaled boats, in electric boats, in paddle wheel steamboats, sail boats, with ox carts, in fight jets and ejection seats, on rescue belts, in funiculars , another submarine and space lab, a raft, with Auto Cranes and in gondola cable-cars.
And now the swarm decided to add some from Ducks inside subs. (submarines, not the sandwich)
It visited
The "Deutsches Museum" in Munich again
With a submarine from WW I.
We this time also learned that they have a platform on the roof, which offers a splendid view overlooking the town of Munich and overlooking the Mountains in the south.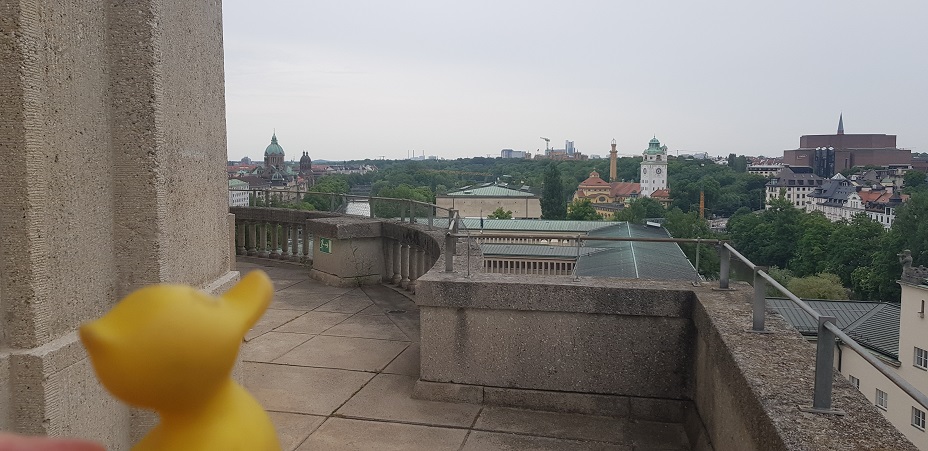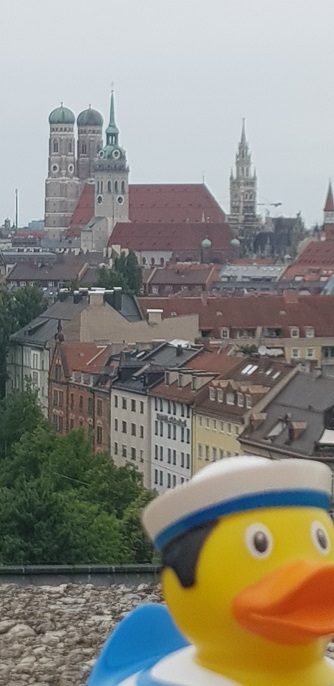 And we saw this nice poster at the wall which reminded of the mighty Ship of a Line (Linienschiff) SMS Prinzregent Luitpold (Emperor Class).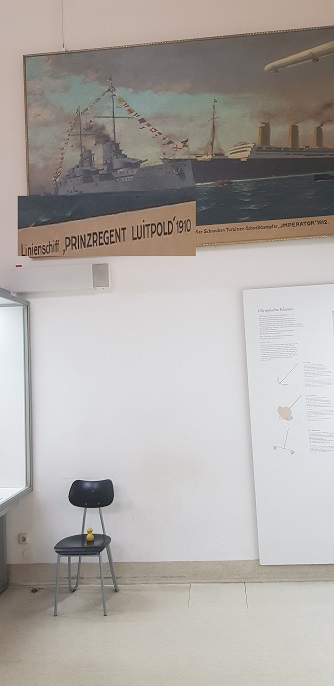 Now, I don't know much about military strategy. But lining up your forces in one straight row does not make much sense to me these days.
Which we took as a sign from heaven and inspired us, to immediately have coffee and line up some cakes again in Cafe Luitpold. Under the attentive eyes of Luitpold.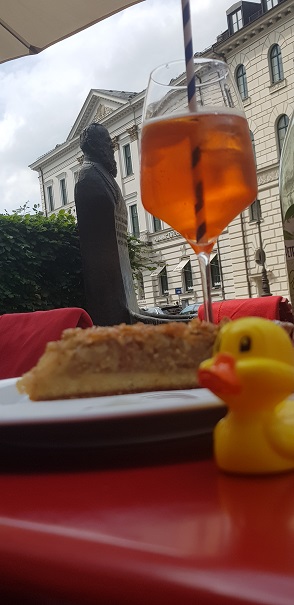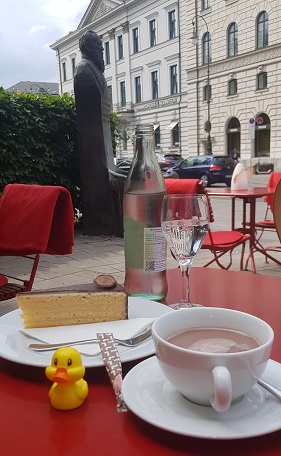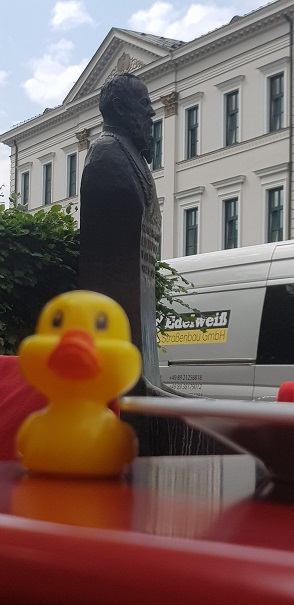 We also read, that the Museum has several Enigmas which inspired DuckDiDu to immerse himself into this subject. Some of the Enigmas might have disappeared on submarines heading towards Villa Winter or later Chile.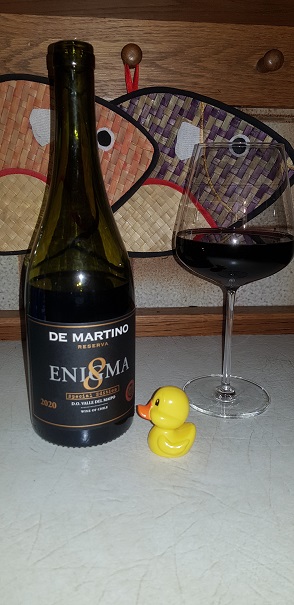 I also had to tear away Sheila from some weird dreams as she started to feel like a Fuehrer of the World on top of the roof and having seen all those weapons before.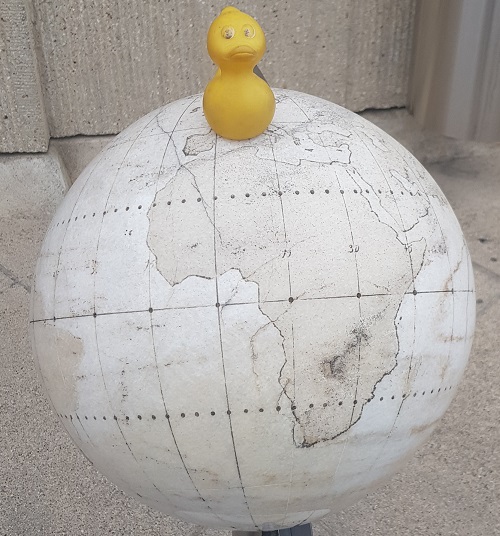 2. And "Das Boot", the Film Set submarine in the "Bavaria Filmstadt" in Munich. Plus, a lot of film related content, actors and film sets. Like Emma from the movies Jim Knopf.
And a space lab.
210 total views, 2 views today