As this week the European Championships Munich 2022 are taking place the swarm felt obligated to join the event. We attended the finals of the Marathon Run. Both women and men. And could get some pictures of both groups.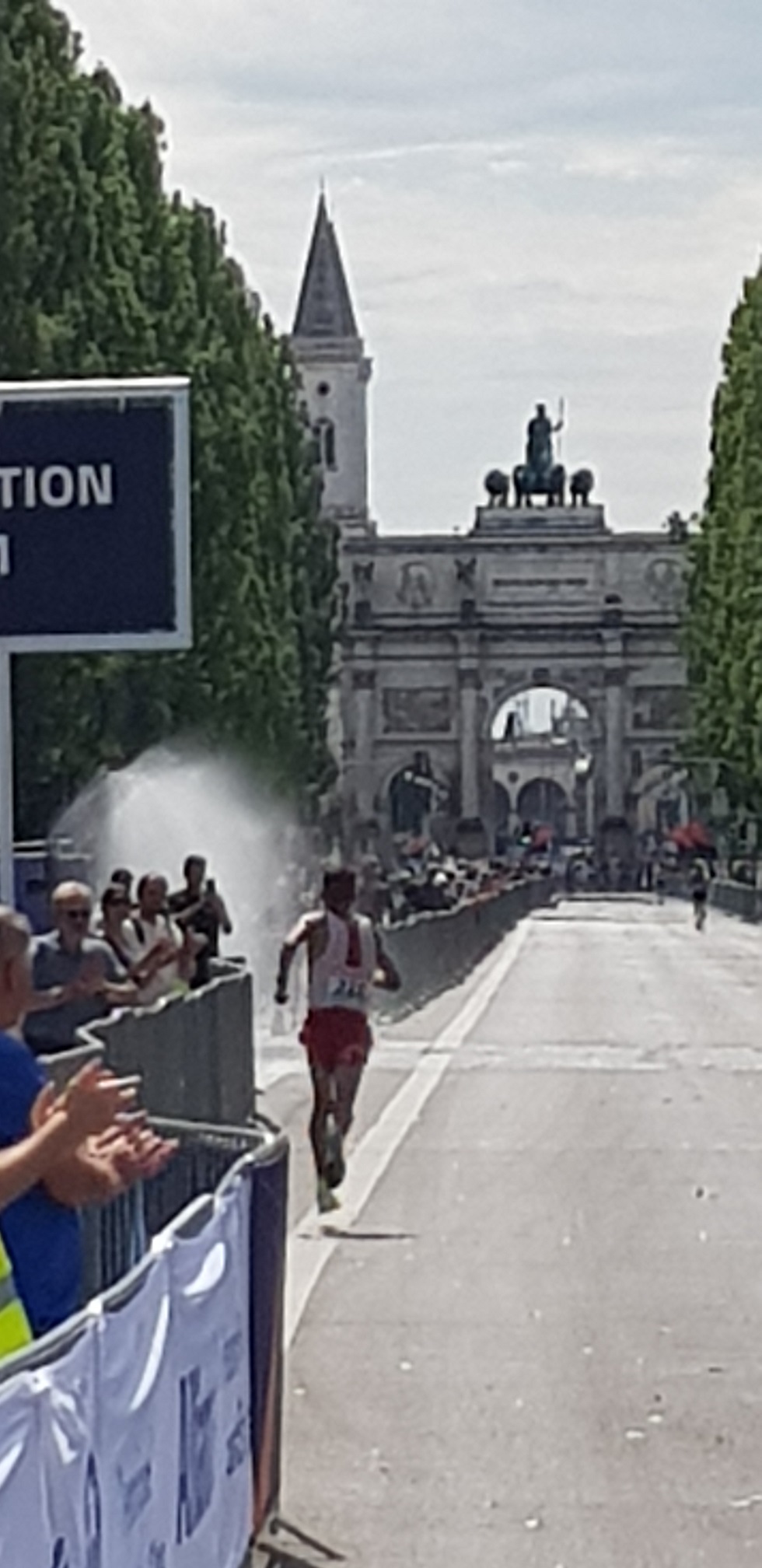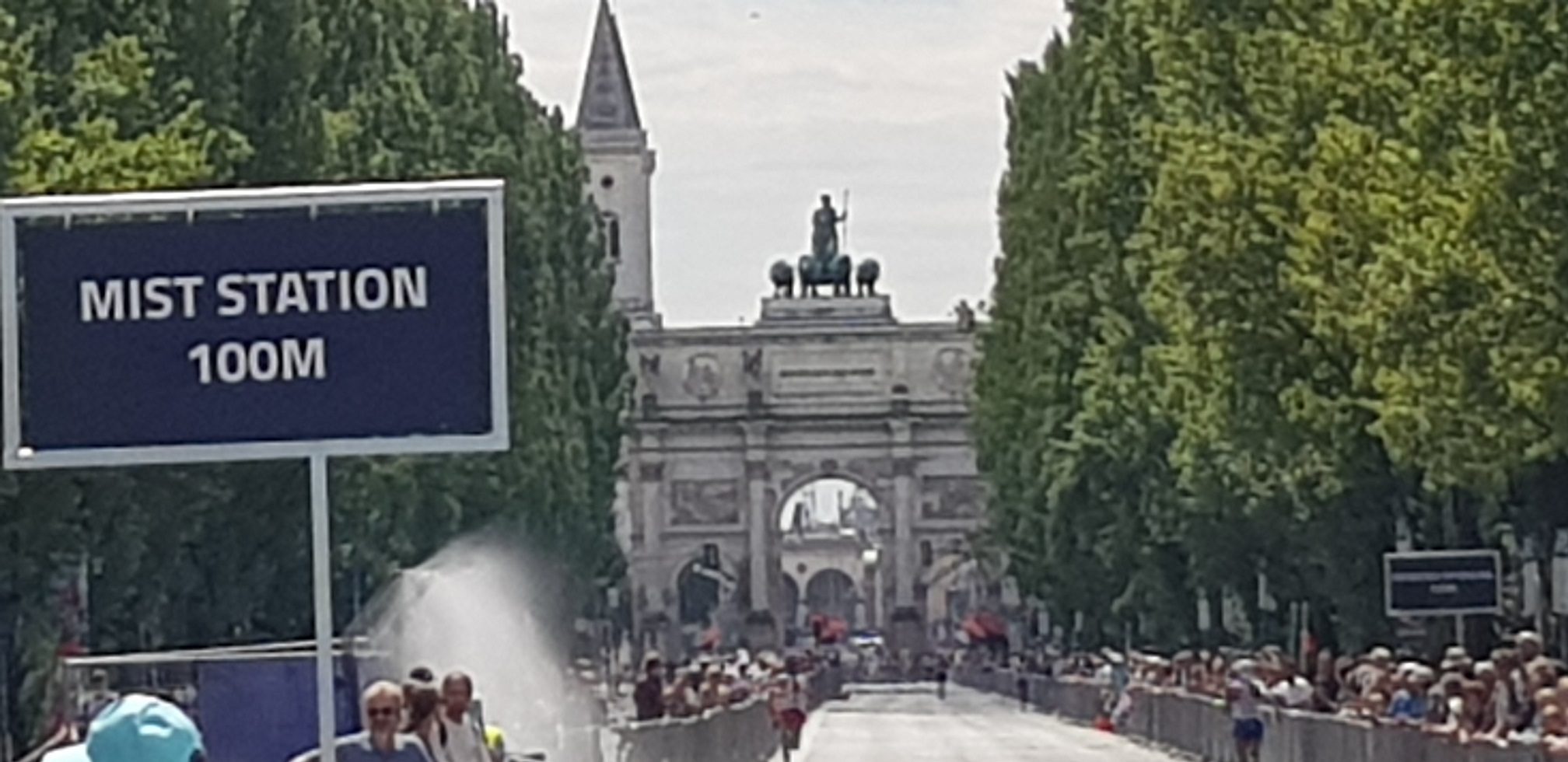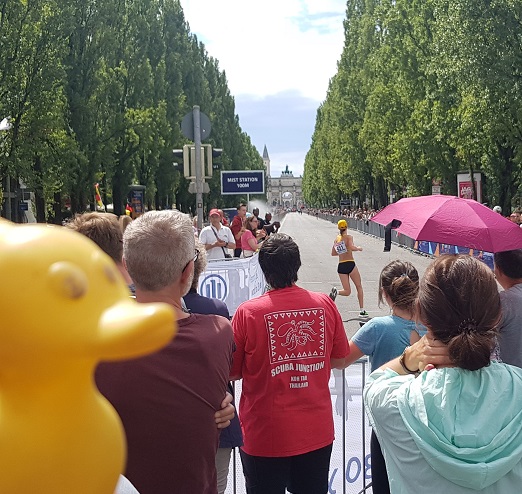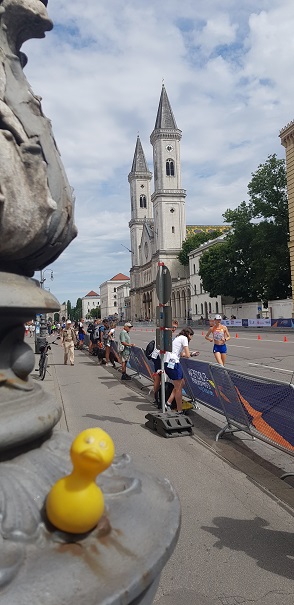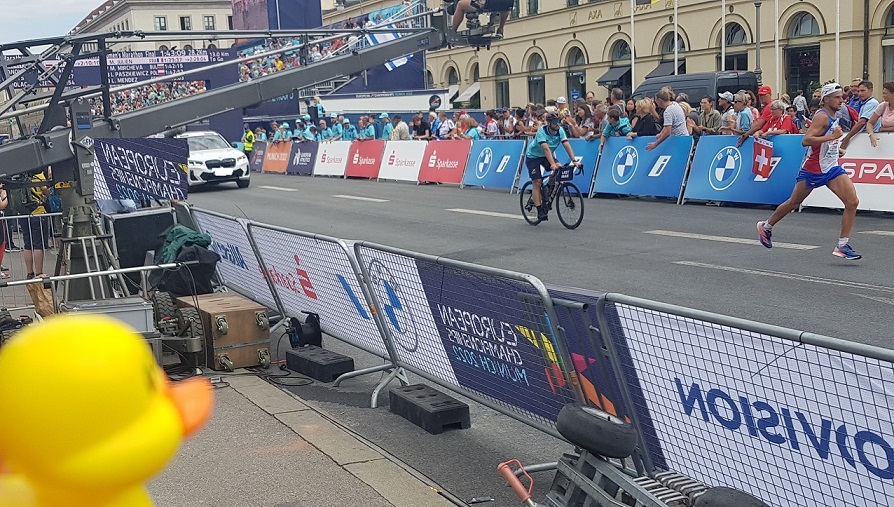 We came early enough to see the women pass the Odeonsplatz during the first round, the men too and later the Finish close to the Finishing line at the confluence of the runners into the Leopoldstraße at the corner Giselastraße.
The "Giselastraße" ist named after Wittelsbacher Austrian Empress Sisi's (Elizabeth) second daughter Gisela.
Mother Sisi called Gisela "rackerdürre Sau" (too thin pig) and the children of Gisela "Ferklein" (piglets). Gisela lived in the Palais Leuchtenberg next to the Finish LIne of the Marathon Run. The Runners also passed the "Herzog-Max Palais where Sisi was born.
Which was a strategic decision as starting from here northward supply is more abundant as city inward. So, we as good sportsmen could stand the sizzling summer sun here strategically better.
Sheila won the Black Forest Ice Cream cup plus some coffee. And insisted to have the ice being placed on the table and not under a hat.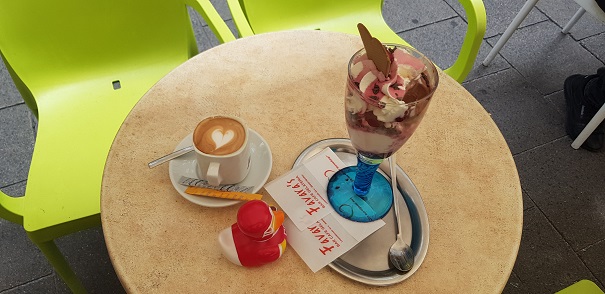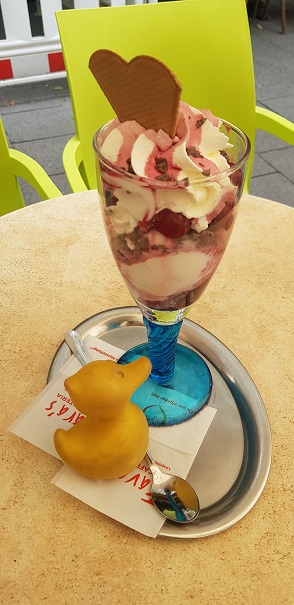 I wonder, what the Runners thought about Sheila cheering the sweating sportsmen trough next to the racetrack. With some luck we might even appear on TV. I am pretty sure, that we put the first pictures of the event with Ducks on the web as we didn't see any other Ducks round.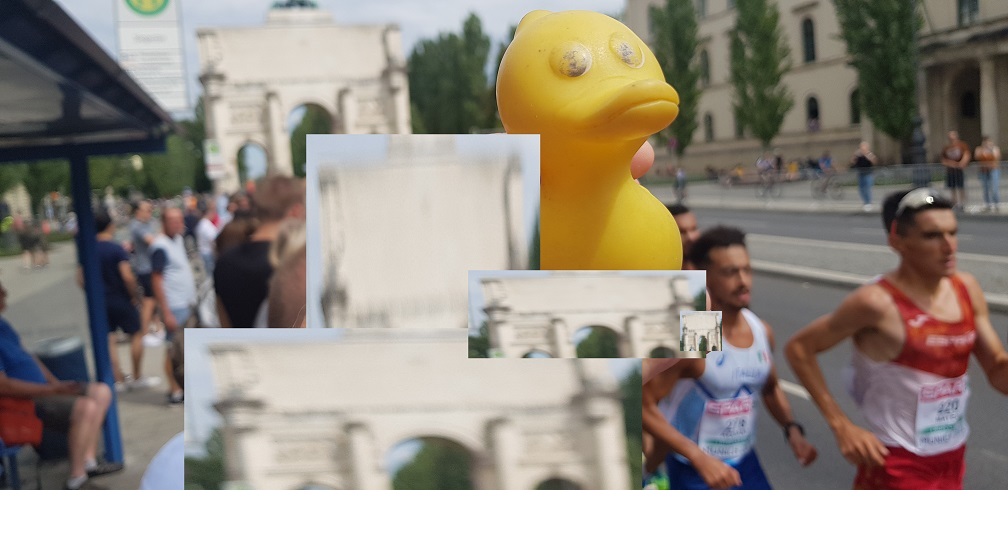 We have a picture of the European Champion, the German Richard Ringer at the confluence in the final Sprint. Congratulation for this performance.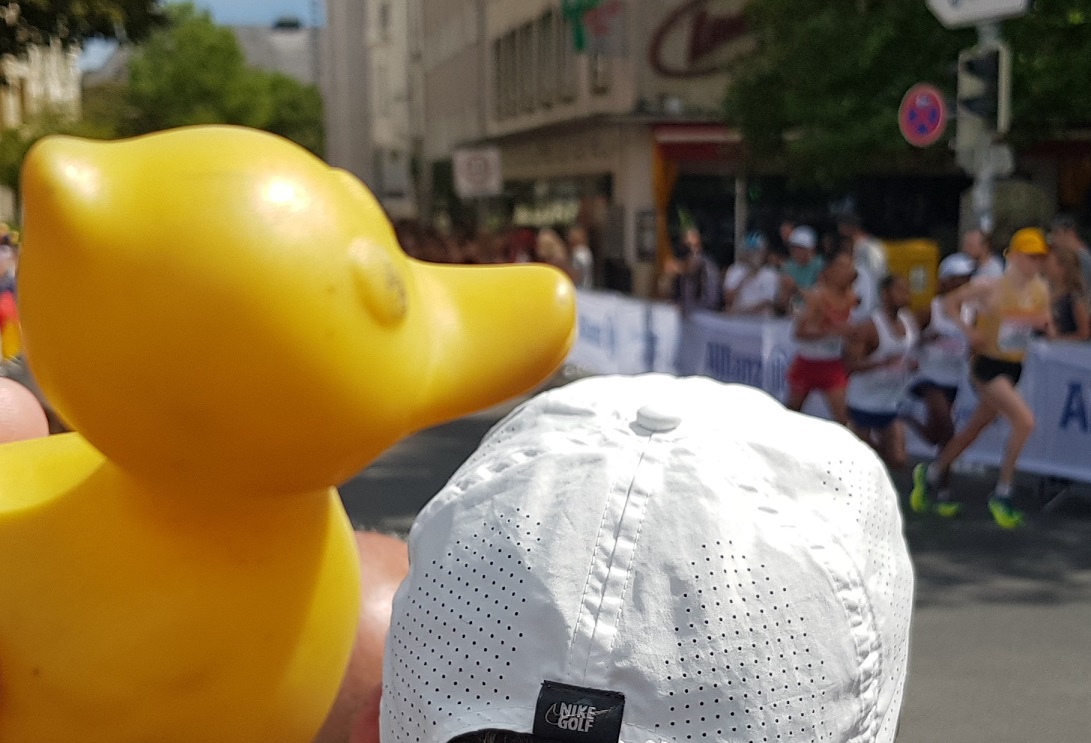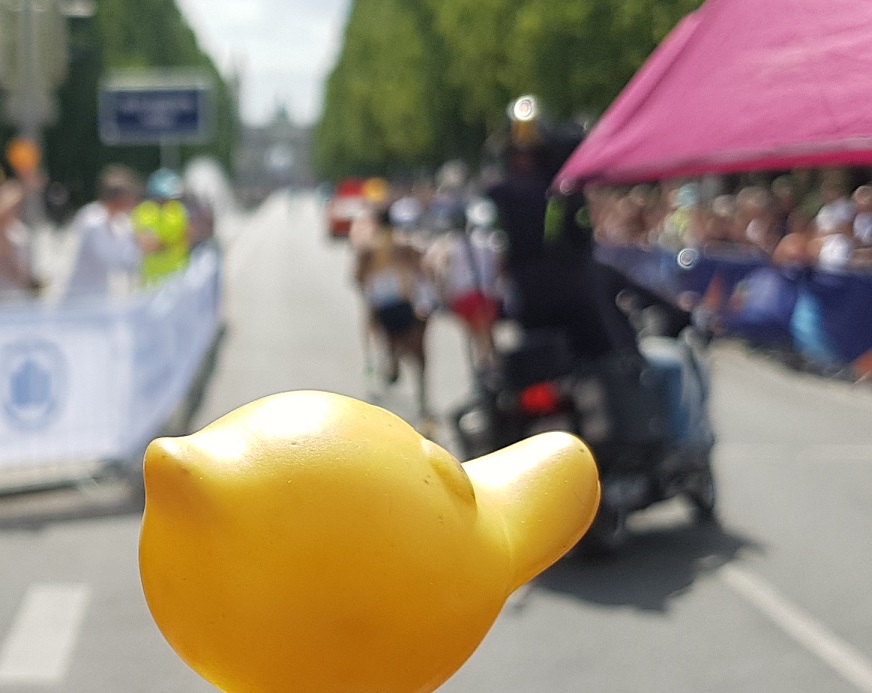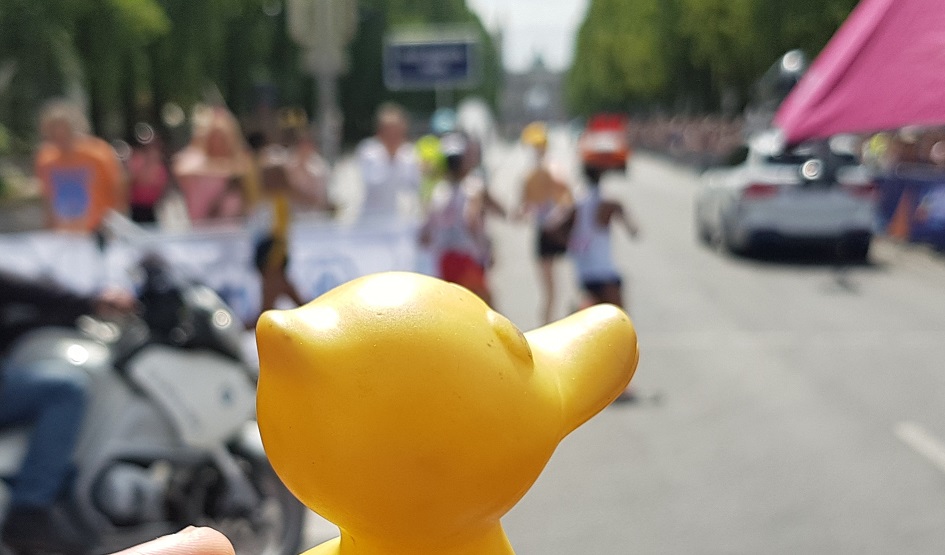 We also have this nice picture of the Walking Man from the USA being overhauled by A Running Man from Europe. With a standing women.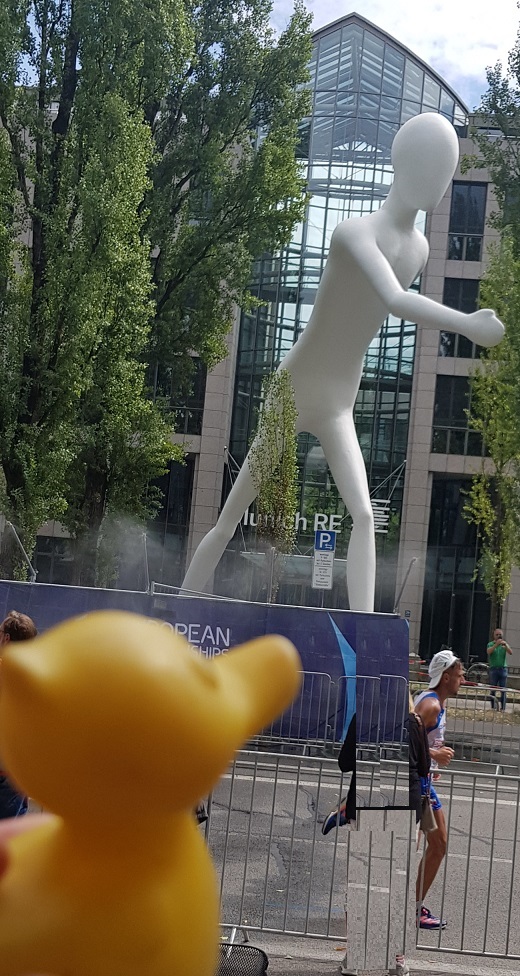 And a noisy helicopter following the runners and broadcasting the event. But no Ducks in the sky.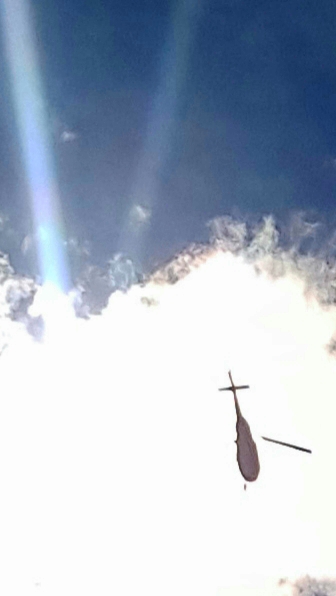 Credit: Maps Icons ColIlection, https://mapicons.mapsmarker.com/
198 total views, 1 views today