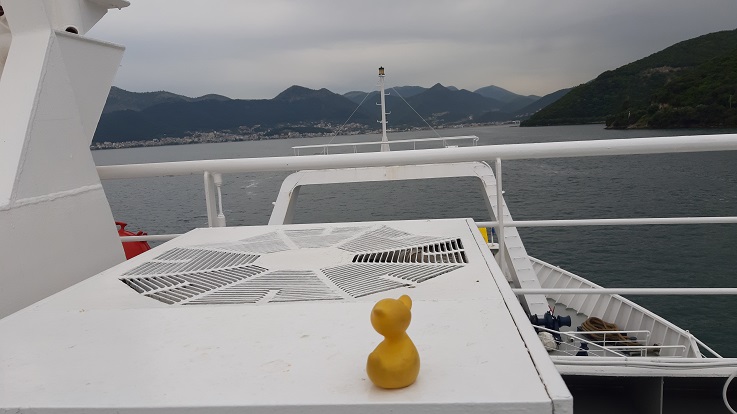 As Sheila casted anchor at Igoumenitsa, Greece about 30 years ago, she got in a nostalgic mood. She thought we should use the chance to again go there. Even if it would be only for a short time. So, the swarm took the ferry boat from Lefkimmi, Corfu (Greece) to Igoumenitsa. We did not have to show a lot of documents as it was a Greece-to-Greece trip.
We could remember, the big, ugly freeway up on the mountain in Igoumenitsa, got off the boat, had to buy our return ticket (we could not buy that in Lefkimmi which made Sheila nervous), had coffee and then got back on the same boat we used before. Surprisingly the price was 20 Cent different. But it was a cheap, entertaining tour which we enjoyed a lot. The weather was cloudy, but it did not rain. I remembered we were sleeping on deck 30 years ago when we came in from Bari, Italy. And it was starting to rain during that night. So, I had to move from the deck into the ferryboat this night.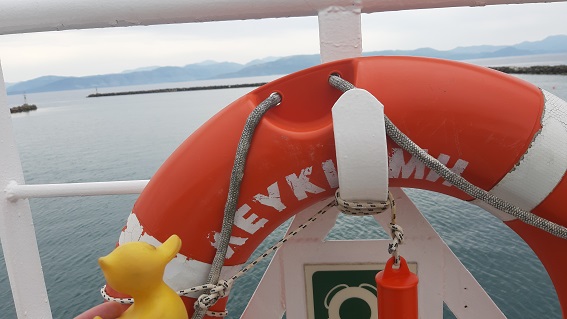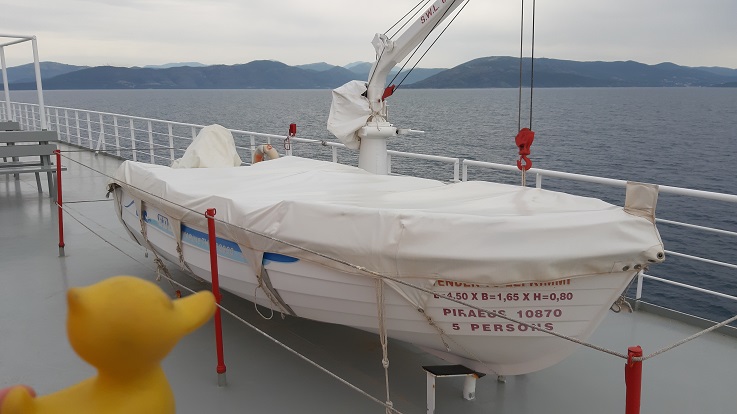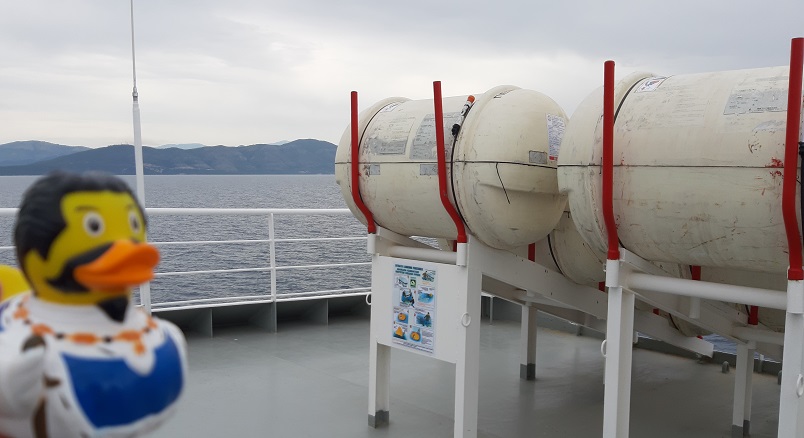 Sheila did the usual safety checks. Ludwig, who as a good swimmer was joining, assisted.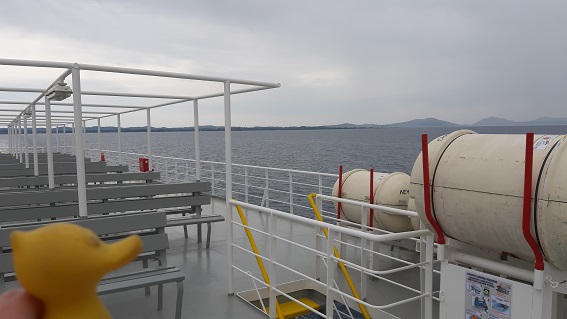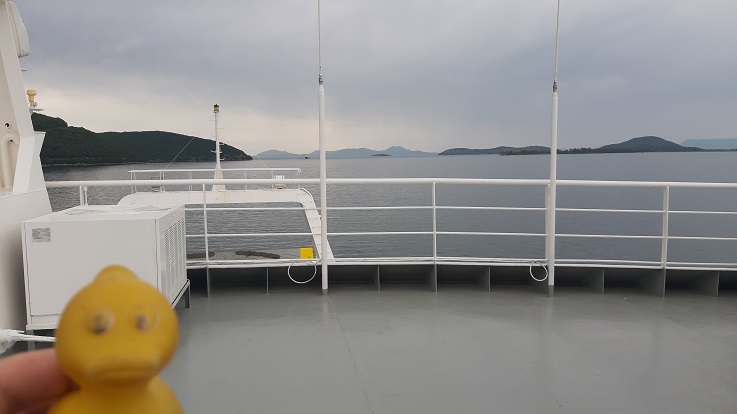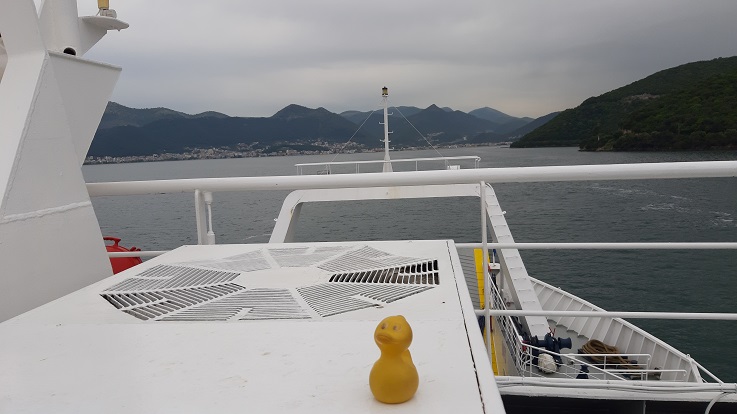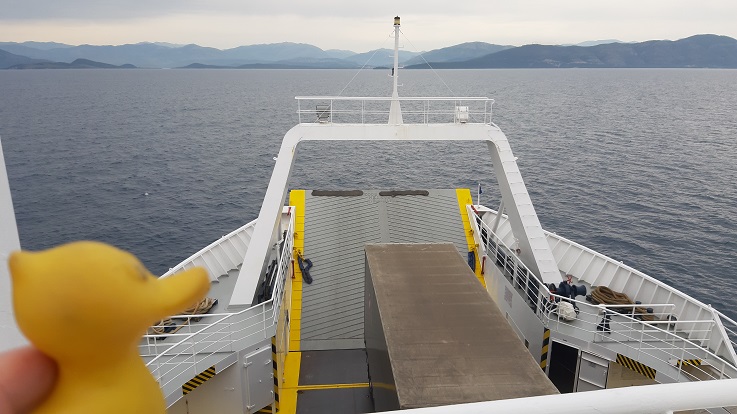 Of course we had to make sure, there are enough supplies on board in case of emergencies.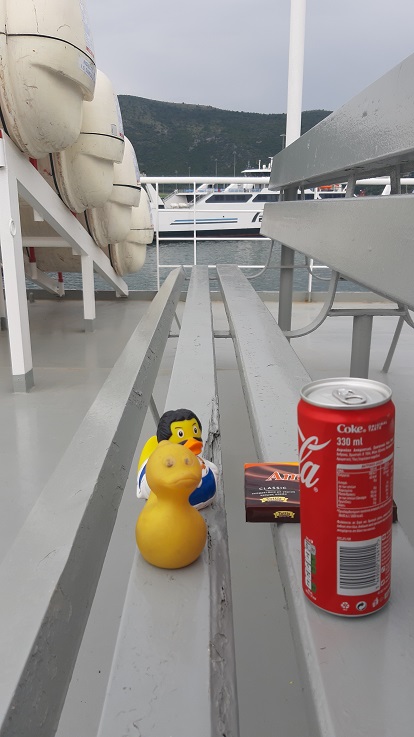 Credit: Maps Icons ColIlection, https://mapicons.mapsmarker.com/
206 total views, 1 views today