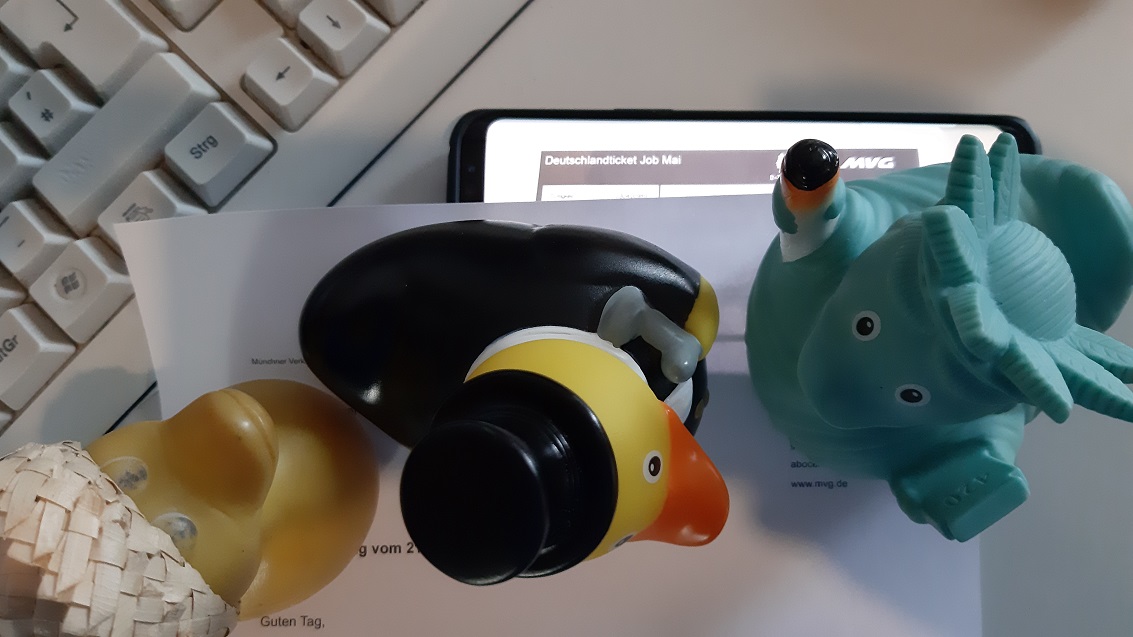 As the Swarm always tries to be first, State Of The Art and to apply the most streamlined developments we got the first picture of Rubber Ducks with an authentic, valid Deutschlandticket.
The swarm wants to share that experience with you.
It was a hell of a complex, confusing formality, but now we got it.
There is no specific limit concerning the number of Ducks you can bring along on the public transport System while using the ticket.
43 total views, 2 views today