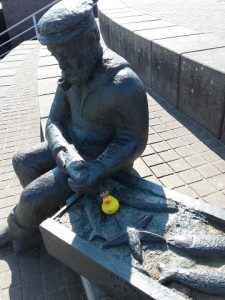 The fisherman selling his catch was still there, he hasn't moved much this past year. I don's recommend to buy the fish now.
It reached the ears of the flock again that the "Heringssaison" has started again in Kappeln at Germanys Baltic see cost. So we had to sent Marie Sophie up their to get her fair share of fresh caught fish. The web cam helped too, of course as more and more fishing men appeared on the docks of Kappeln and nobody wants to miss the big catch.
But Marie of course is also interested in the sites and culture so she also had to visit the historic mill "Amanda" which is one of the biggest of its kind.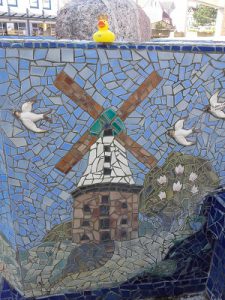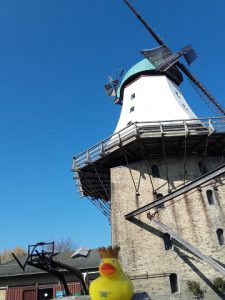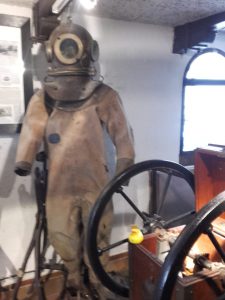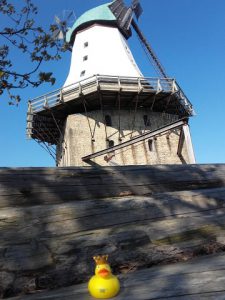 And she did enjoy the many tile art works in the streets of Kappeln which she could pose with very easy.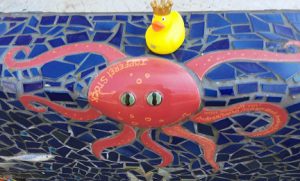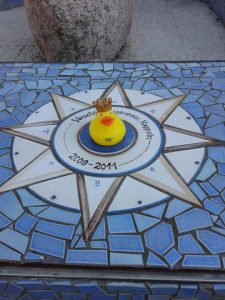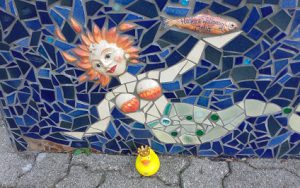 She also posed with the old bouy which marked the entrance to the harbor of Kappeln and she found the old figurehead of the famous "Gorch Fock" sail ship of the Bundesmarine which is in the focus of critics at the moment. The project of its redecoration does not come to an end and gets more and more expensive as so many German Projects these days. Maybe exchanging the figurehead caused the bad luck of that project.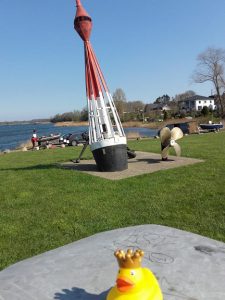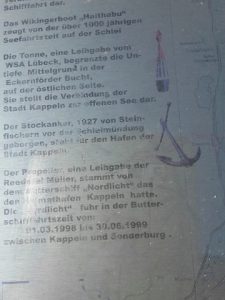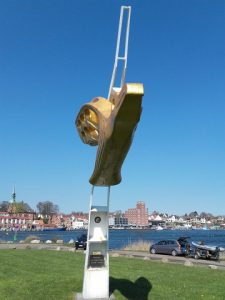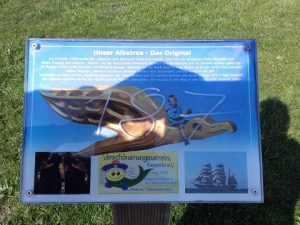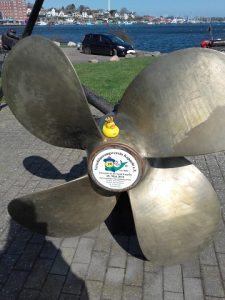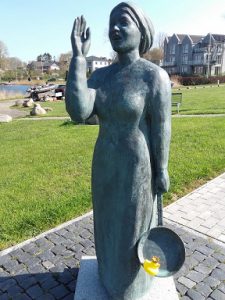 And here is another stuffed duckling in a frying pan which is scary.
Marie Sophie with the pilots house in the harbour of Kappeln.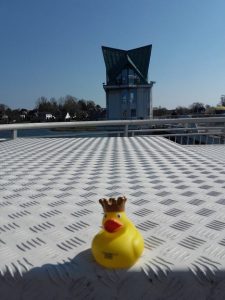 As a passionate skinny dipper Marie Sophie occupied the first accessible strandkorb (traditional Baltic beach chair) and started the bathing season. But she cheated and did not pay for the chair. Nude bathing was very popular in former socialistic East Germany.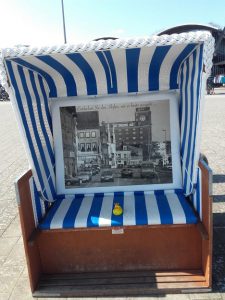 Marie also found this nice "Schaffle" (Bavarian; barrel) and she insisted to have her picture taken on it as she was not invited to participate in the "Schäfflertanz" – event in Munich.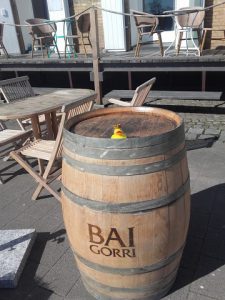 After all the excitement she had to take a nap the traditional way before she continued her tour along the blossoming gardens in starting spring.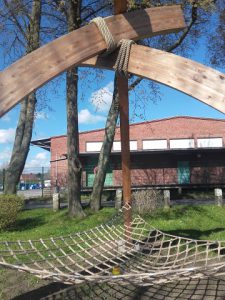 And here is a picture in front of pretty Hotel Aurora (polar light) which reminded her of her time in Lapland / Finland.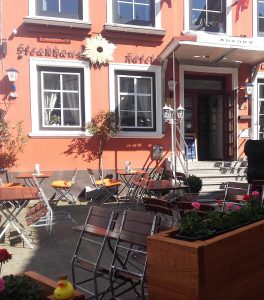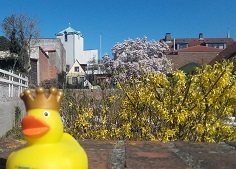 In the Harbor she enjoyed looking at the nice ships, like the "Pippilotta" and the "Schlei Princess". And she enviously looked at the already acting fishermen and thought about her share which might get smaller up until she would participate.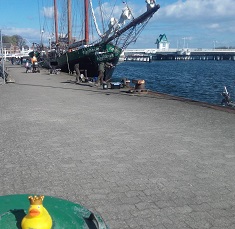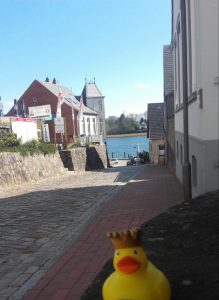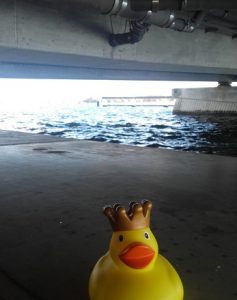 Star Donald Duck, who appeared in a academy Award winning movy must have been here before too.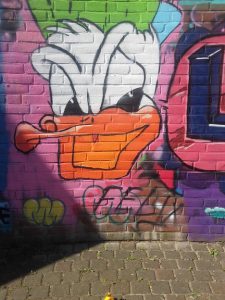 Credit: Maps Icons Collection, https://mapicons.mapsmarker.com
587 total views, 1 views today