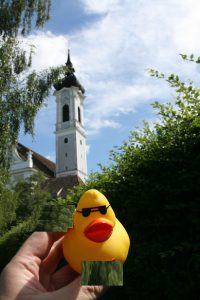 The excellent acoustics of the "Marienmünster" in Dießen at the "Ammersee" caused Leonard Bernstein who for long worked together with the "Bayerisches Rundfunkorchester" (financed by GEZ fees) 1988 to cut an outstanding Mozart Requiem here in the splendid baroque church.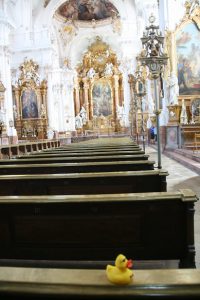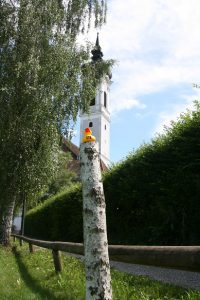 The church was part of a monastery (Augustinerkloster founded after 1221 by the Andechser counts). The monastery was dissolved in the secularization 1803 under "Wittelsbacher" later king Maximilian I.
To add to the sacred character of this trip I brought Clemens August here who joins the swarm since we visited the "Kölner Dom".
"Dießen", situated at the former Via Raetia from Verona (Italy) to Augsburg Germany, crossing the "Brennerpass" (mountain pass) and also passing "Klais" near Krün.
was heart of the rule of the noble dynasty Andechs (Andechs-Meraner) with a castle who were next to the "Welfen" the mightiest dynasty at that time. Until they perished 1248 with much of their land getting under the rule of the "Wittelsbacher" who were cleverer and more pragmatic at that time. The Wittelsbacher at the right time could blame the murder of Staufer Phillipp von Schwaben on the Andechs-Meraner though committed by the Witttelsbacher Duke Otto VIII. Holy "Mechthild", † 31.Mai 1160, a member of the Dynasty of the Andechser is buried and commemorated here in Dießen. She is the one to help during thunderstorms. (like the Hauswurz)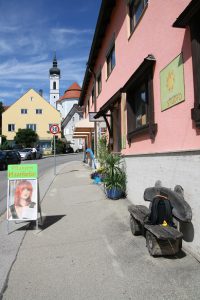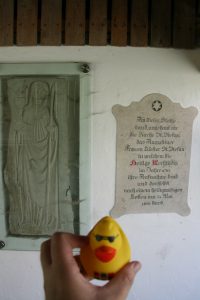 581 total views, 2 views today