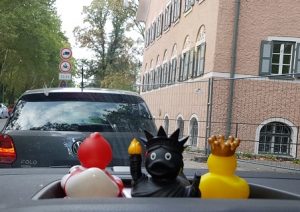 Soon after the border (Austria, Germany at Salzburg) we made a stop and noticed that a Black Duck was crawling out of a hidden corner in the trunk of our car. She must have sneaked inside in Rab, Croatia unnoticed?? on the Balkan refugee route. She said, her name is Jamila?? and that she is from some west African country?? Searching for justice, domestic tranquility, general welfare, the bessings of liberty for herserlf and her posterity she asked for asylum in the free country Germany. But she has no documents, so her status is still unclear. So with no walls at the German border, an unreliable guard and no border controls she easily made it into Germany
So we had to have a word with Dieter who was responsible for the car during the trip. It's not clear if he got something in return.
The swarm however immediately decided, that we should start with the integration process. So we went to Bad Reichenhall, Germany, next, a well known destination for the swarm and to get a "Schwarzwälder Kirschtorte" for Jamila?? and we first went to famous Reber Coffee shop. Unfortunately this time they did not have a Blackforest Cake so we had to take something else, an excellent pyramid cake cake (a cake which contains pieces of a pyramid cake) but to make sure the integration would not go wrong we also visited Coffee shop "Spieldiener" where we got the appropriate Blackforest Cake.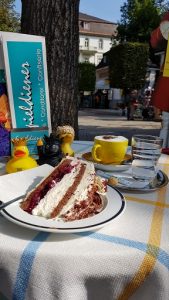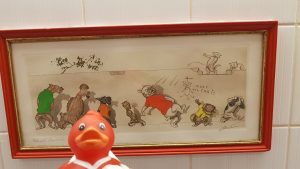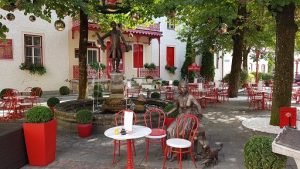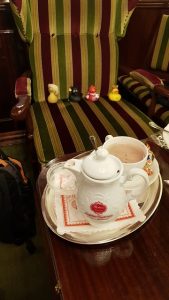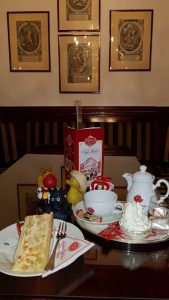 We again visited the spa park with the nice, huge toilet in spa city Reichenhall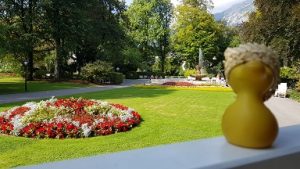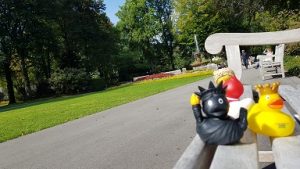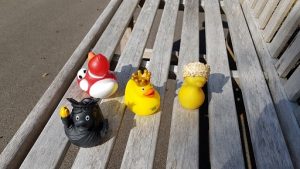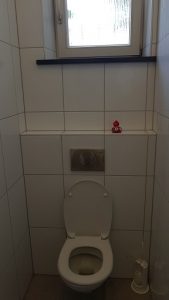 Credit: Maps Icons Collection, https://mapicons.mapsmarker.com
567 total views, 1 views today