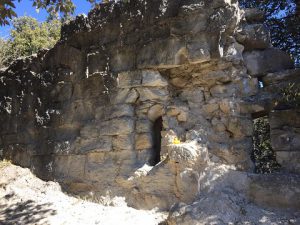 Maria Sophie who likes to defend what she owns, went up on Monte Brione at the northern side of Lago Di Garda. On this mountain are several forts built by the old Austrian empire , some older than WWI, some built and used in WWI.
Batteria Di Mezzo
Sant Allesandro
Werk Garda
South Battery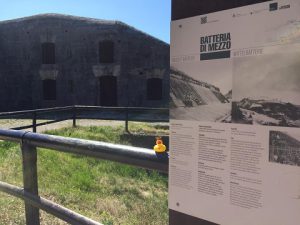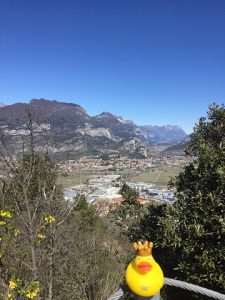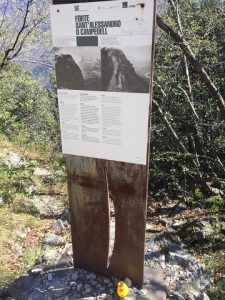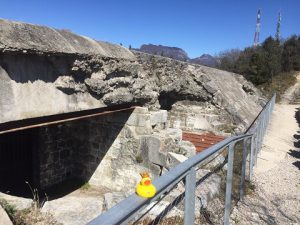 Lot's of cannons were deployed here at this strategic place.
Monte Brione is not very high, (<400 m) but it offers spectacular views down on the Sarche river, Lago Di Garda and towns like Riva Del Garda and Arco on the other side. And of course many walls with loopholes to climb on. So she enjoyed the site and the hike. You got to bring your own food as there are no restaurants or shops up here.
Credit: Maps Icons Collection, https://mapicons.mapsmarker.com
504 total views, 1 views today