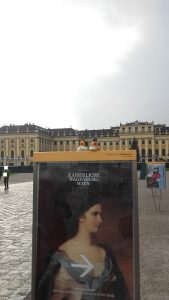 After Wolferl recently went home to Salzburg, Austria, Sissi and Franzl decided to pay Sissi's and Franz Joseph's former home a visit Castle Schönbrunn in it's contemporary form was built by empress Maria Theresia in the 18'th century, starting 1743. Vienna stays Vienna (Wien bleibt Wien).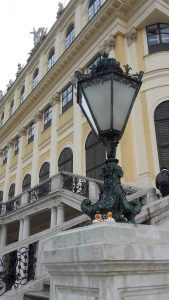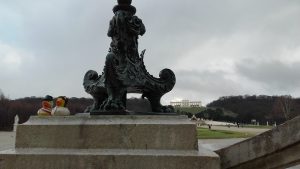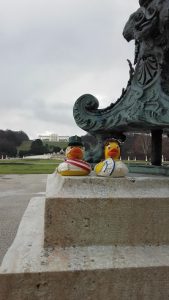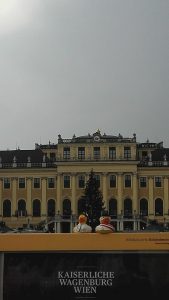 As it is Christmas time there are numerous Christmas markets now in Vienna like the one in front of Viennas city hall.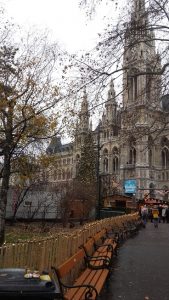 Franzl and Sissi also visited the "Vienna Stephansdom" (cathedral) which in parts dates back to 1230.
With a tower as high as 136,4 m no other tower in former Austria-Hungary was allowed to rise higher. It puts up the famous "Pummerin" Bell. But it is not as high as the "Ulmer Münster".
Frazl and Sissi also visited some of their famous friends in Madame Tusauds in Vienna. Franzl ordered Sissi, who developed a tick and puts piles of veil Schnitzel (Wiener Schnitzel) on her face as cosmetic to improve her taint, to visit Karl Marx and Karl to have a word with her about her wasteful, unsustainable, capitalistic livestile but the session was short as Karl had lost his voice after he saw most beautiful Sissi.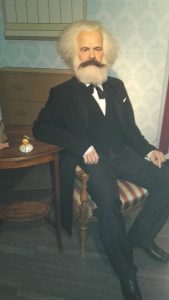 Franzl also spoke worried with Siegmund Freud about Sissy using cokain against her depressions, a common reatment at that time and also suggested by Freud, but something our swarm wouldn't support.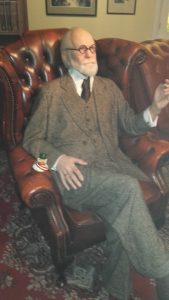 Sissi and Franzl were also hunted by their spirits of their past, Wittelsbacher princess and Austrian empress Elizabeth and Habsburger emperor Franz Joseph I of Austria.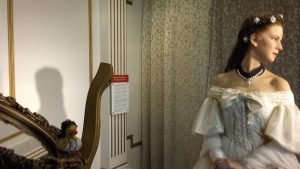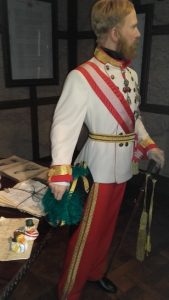 and could not understand what they saw.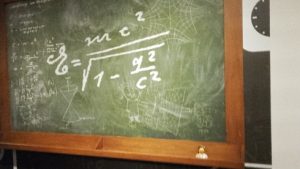 Of course Sissi and Franzl had to visit another Vienna iconic tourist site, the Entertainment park Prater with the famous Ferris wheel. (built 1897 by British engineers to celebrate emperor Franz Joseph's 50'th anniversary on the Austrian throne.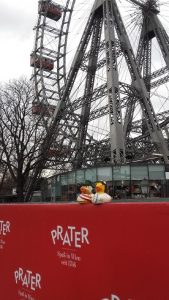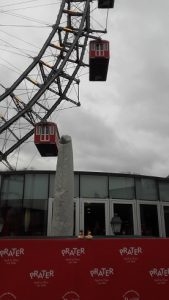 As famous, unfortunately much too early deceased artist (who died in an auto accident in the Dominican Republic) states in  his song Vienna Calling, only Vienna Du kennst mich up, Du kennst mich down, which is also true for Sissi.
Franzl ordered a nice piece of cake for the two but had to eat it all alone as Sissi with her very nice figure could only smell it and did not get what she wanted. They could not get into the famous coffee shop of Hotel Sacher as it was too busy. So they could not share a Sacher Cake.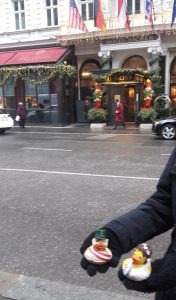 Credit: Maps Icons Collection, https://mapicons.mapsmarker.com
618 total views, 1 views today