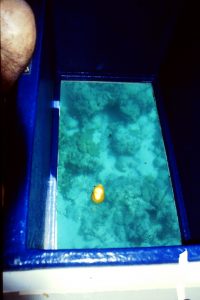 Sheila joined me on trips to Mauritius Island twice, 2003 and 2005. We had a jolly good time. I did go diving too, the current was strong.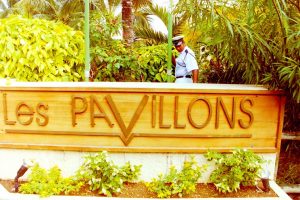 I did not pay for the extra bed for Sheila, so she had to hide from the security (left on the wall behind the bush). The first time we stayed in the very nice Hotel Les Pavillons. It appears on TV almost every Christmas season in the TV production O Palmenbaum. But it has changed it's name I think and is now called Lux Le Morne. The way from room door to the ocean was 15 m (low tide).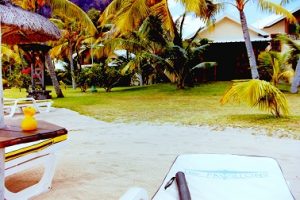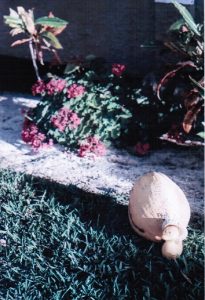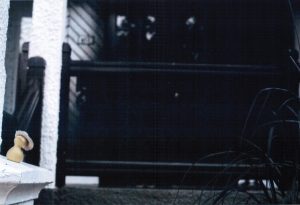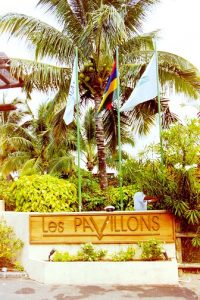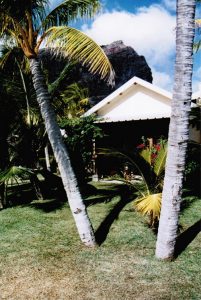 The second time we stayed in a hotel next door which was nice too. Surfing and parasailing is a popular pasttime here at Morne de Brabant. We noticed the stony face of the American Indian at the side of the impressive rock mountain Morne de Brabant, visible from a special Position only. The mountain  is a UNESCO World Heritage site, also because of it's sad history of a misunderstanding during the abolition of slavery.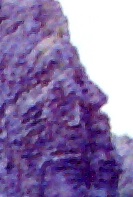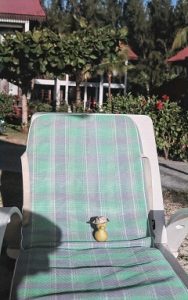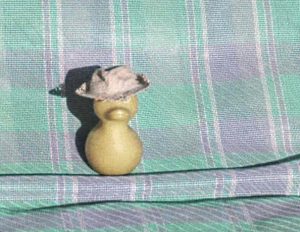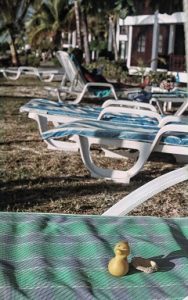 We did severeral tours on the Island and enjoyed the holidays a lot.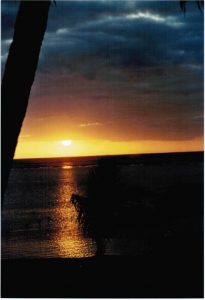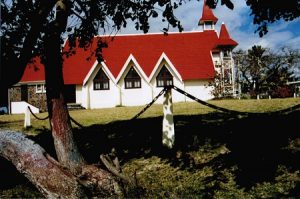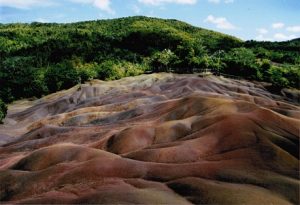 One time I rented a car, driving on the left side with manual gear was difficult up on the mountains with the narrow winding roads but we had fun. The other time we hired a taxi for a day which was quite convenient and not too expensive.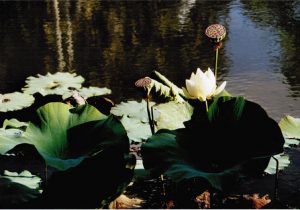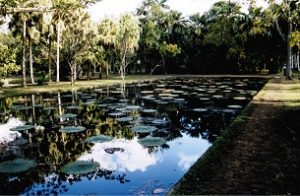 The historical Botanical Garden Pamplemousse which also contains a Coco De Mer from the Seychelles Islands, Praslin.
at the beach and sailing along the shores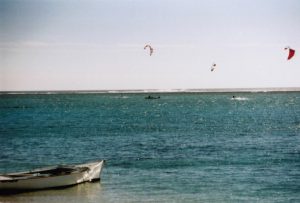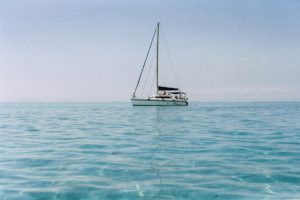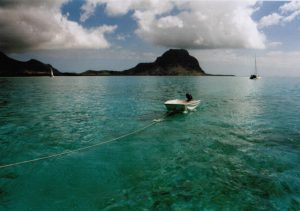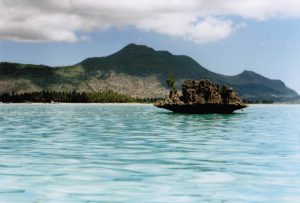 We learned that this lake (right) is a popular spot for unhappy lovers to kill themselves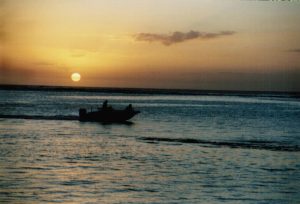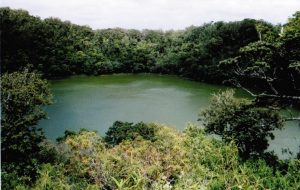 We met dolphins and mokeys.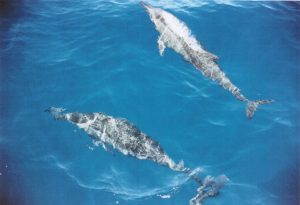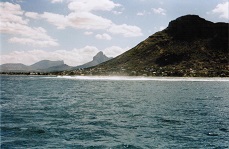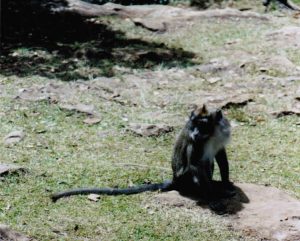 The second time we did the boat tour we did not see the dolphins but still had a lot of fun and drinks on the boatride along the beautiful shoreline.
and Sheila enjoyed watching fish and a turtle in the glass bottom boat.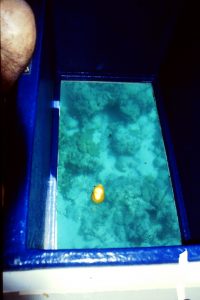 We also brought home Donald the Dodo to give him a save home in Germany. Real Dodos, once endemic in Mauritius, unfortunately have become extinct due to human ignorance.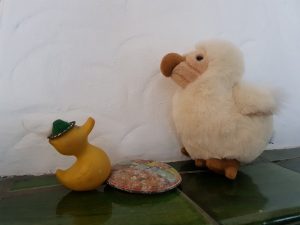 565 total views, 1 views today