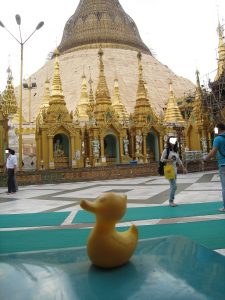 Myanmar Shwegadon Pagode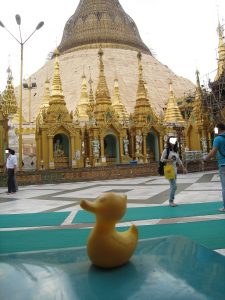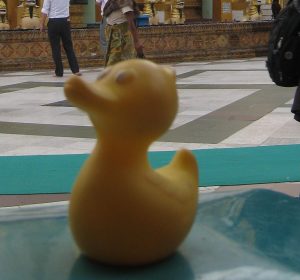 The Shwegadon is the most important religious building in Myanmar and center oft it's Religion, icon of Myanmar and most famous Stupa of the world. Due to legends it's more than 2500 years old.
Sheila discovered this beautiful Black forest cake in Myanmar (Schwarzwälder Kirsch)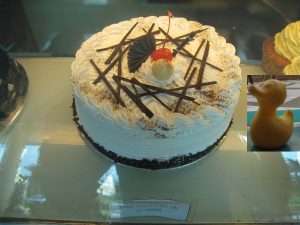 Sheila also learned that even during the military regime there was a distinct Punk Rock Scene in Myanmar. Sheilas most loved Punk Rock Band "Die Toten Hosen" celebrated "A somewhat different anniversary" with a concert in Yangon at the Pagoda in Myanmar which was to celebrate 60 years of good diplomatic relations between Germany and Myanmar. It was organised by the German office for foreign affaires and the embassy in Rangun and was a big success. It took place at the 6'th of December 2014, St. Nicholas' day and was a great enrichment for both cultures. Sheila and some friends attended several Tote Hosen concerts, also the legendary but tragic thousandth in Düsseldorf., bis zum bitteren Ende.(until the bitter ending) Our group also lost one member temporarily in Düsseldorf due to some minor nutrition problems which had nothing to do with the tragedy. But he returned some trains later.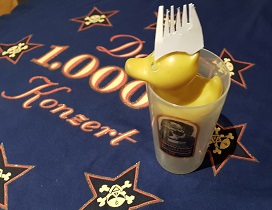 Myanmar Inle Lake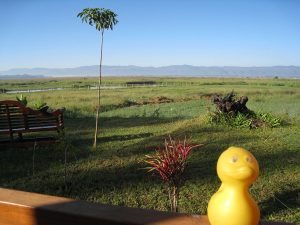 The Inle Lake is one of the World Network of Biosphere Reserves.
Myanmar Bagan Ananda Temple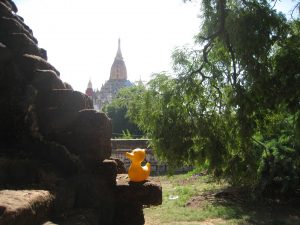 The Ananda Temple was built from 1091 to 1105
538 total views, 1 views today