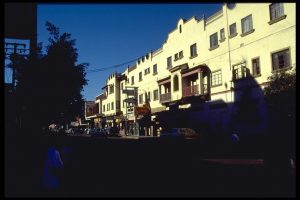 Sheila and I crossed the border to Mexico for a short day trip two times. 1994 Tijuana at the Californian border and 1988 to Nuevo Laredo at the Texas Border to the USA both in the North of Mexico.  Both times we left the car on the USA side and walked across the strictly strengthened border. I worried a lot that I would not get back into the USA with my german passport but we asked at the border office and it was no problem. We had a Maguerita which was extremly strong and I am still not sure if it contained some knock out drug. When I left the restaurant my heart skipped several beats as I saw Sheila still sitting on the table inside looking pretty and lonely. With the strong Schnaps she almost missed her ride.
Sheila insisted to buy a souvenir and I got her a nicely painted gourd box/bowl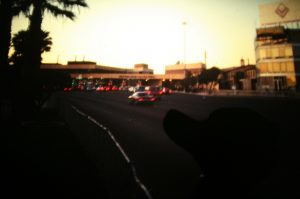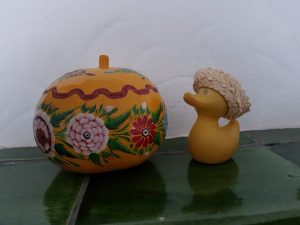 We came back to Mexico 1994 for a day trip to Tijuana in north west Mexico at the Californian border but this time I renounced to have a drink.
588 total views, 1 views today