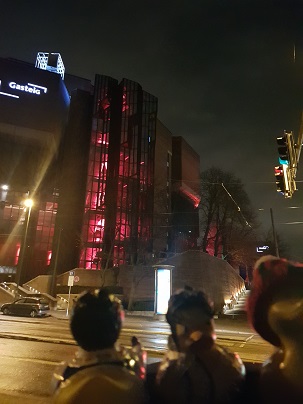 As there is not too much else to do during those dark times the swarm decided to participate in a spectacular art project, a performance which over the years already took place in different towns. "Türmer"
It was initiated by choreographer Joanne Leighton.
Now it is Munich's turn. It is going on for a whole year.
Unfortunately, the procedures now had to be changed as there is a new, Very Strict Lock-Down because of the Corona Crisis. But the event is still running. I have my appointment already made and of course I will fulfill my orders. The  Ducks or cameras are not allowed during the one hour Total Personal Lock Down, during the reflection of my live in my city, watching the city and its inhabitants as the Türmer on Duty. I yet dont know where I will stage my personal performance. Now as the official stage can't be used for official orders. But I want to find a place with a view overlooking the town. But yet as castaway as possible. I already have 2 ideas. But have to stay up to date concerning all official laws. As the Swarm likes to watch and reflect, I think it is the perfect match for this job.
The grand opening took place in the Gastaig Concert and Culture Center in Munich. The finishing ceremony will take place this weekend 12.12.2021. 
We already could accomplish our first personal assignment. The swarm was live on TV and I even could document the event. The ducks watching themselves live on TV. Probably the first time so far on earth.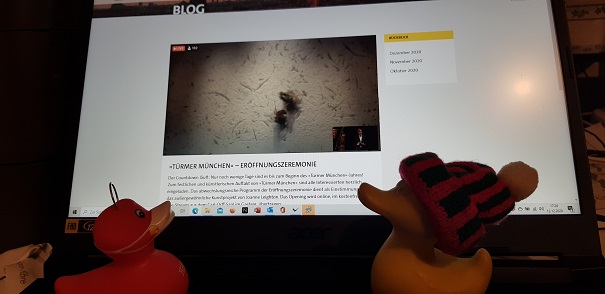 After the opening ceremony we immediately went to the Gastaig to get some pictures of the set which can't be used at the moment.
The video is still online. So I don't have to use my own cut while the swarm was watching. Maybe I publish that later.
And we will hold the presence and check out the Gasteig once in a while.
Here is my latest reflection which came to my mind standing under the Gasteig. The Gasteig is situated next to the former Bürgerbräukeller. Georg Elser tried to assassinate  Adolf Hitler here 1939 but unfortunately failed. He was caught and sentenced to death. He was executed not sooner than at the 9'th April 1945, only days before Germany "lost" its head of state, Adolf Hitler. Who took revenge as one of his last actions. Clemency is not for everybody and it is great to be a ruler.
Credit: Maps Icons ColIlection, https://mapicons.mapsmarker.com/
330 total views, 1 views today