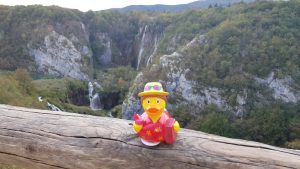 As there are so many people visiting the fabulous park, Sheila and Heintz after negotiations at the entrance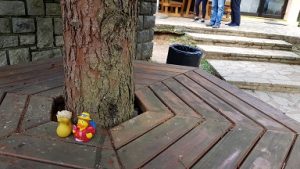 decided to deploy mass tourist Heinz to do the lead in the documentation. Sheila helped too.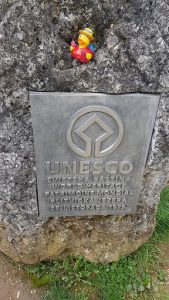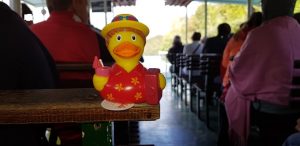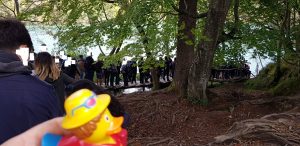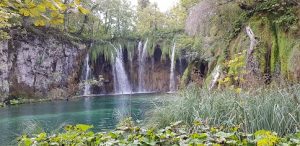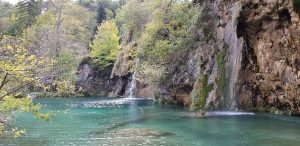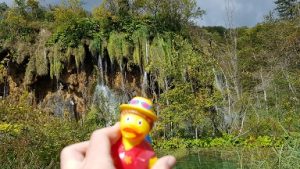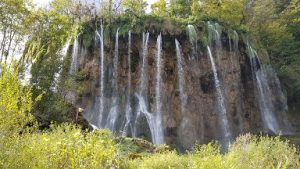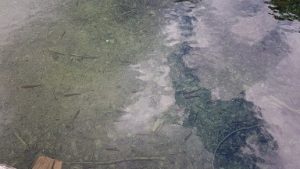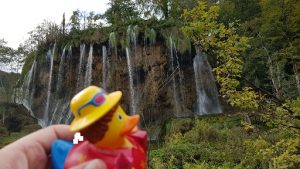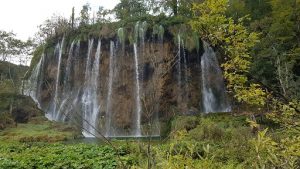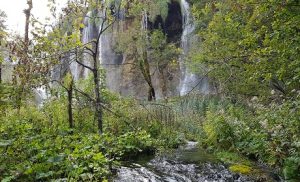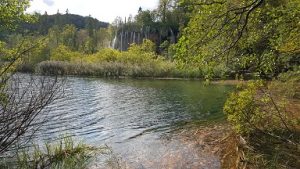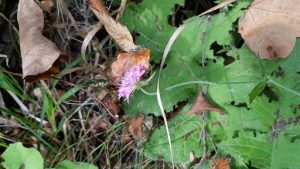 Since we were not too far away from Plitvice Lakes National  Park and many  scenes  from a famous movie series of the author "Karl May", "Winnetou" which I saw several times (all parts) during my childhood as we grew up next to a movie theater which played it every year, we had to visit the famous park. I spent much of my pocket money when I was a kid to see those movies, again and again which were extremely popular in Germany. They still show it on TV every year. So this was the highlight of my trip.
Of course we too adored sweet and beautiful "Halbblut Apanatschi" who is still sweet and beautiful and still very present on the screens and social events and often appears with Edmund Stoiber.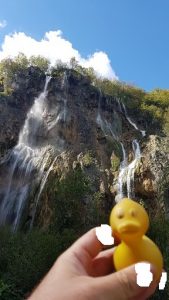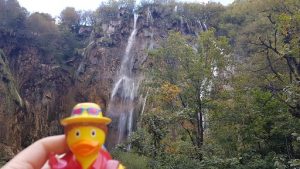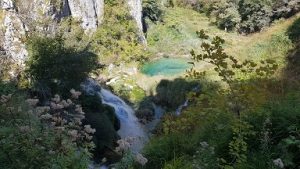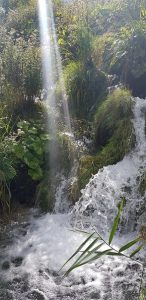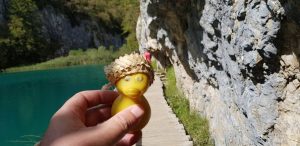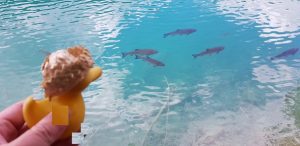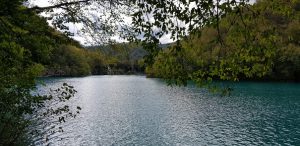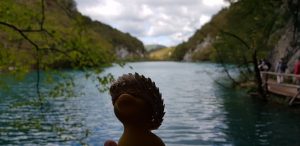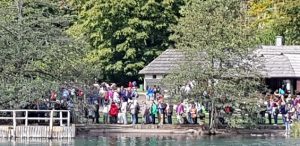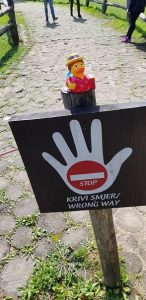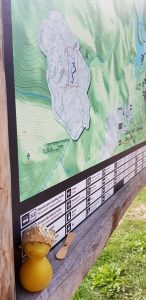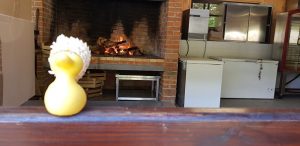 The trip in the tour bus to and back to the park was amazing too, we went through the Krain area, an area wich was hit by the Balkan war in the 1990'ties. We could see several destroyed buildings and shooting holes in them and damage done by granades. We also made a stop to buy some local goods, excellent natural honey and  Schnaps "Slivoviz" (made from plumbs, the harvest was good this year but the Schnaps from this year of course is not ready yet)
The coast, road, sea, ferry port and Krain area, both diretions, morning and evening: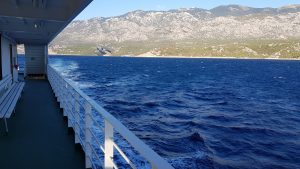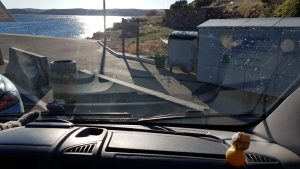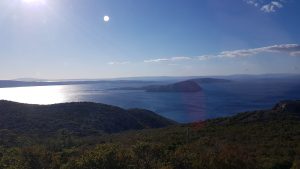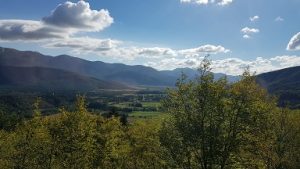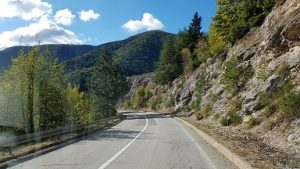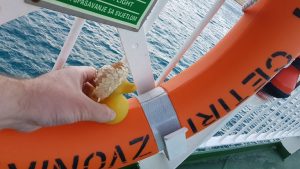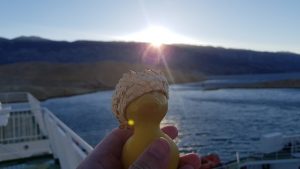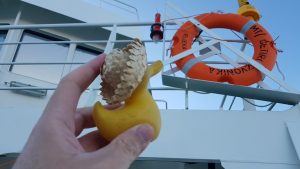 Sheila on the ferry and on the boat on the "Silbersee" had to check the safety Equipment.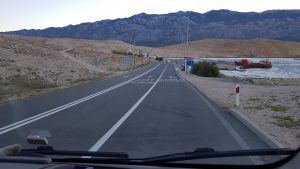 On the way we came past the B&B (Pensiona) "Winnitou"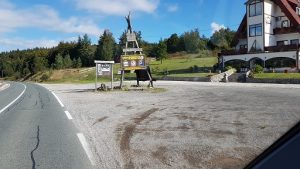 Credit: Maps Icons Collection, https://mapicons.mapsmarker.com
954 total views, 1 views today