After Jamila?? was caught and barred by the authorities in Germany and had no valid permit of residence the German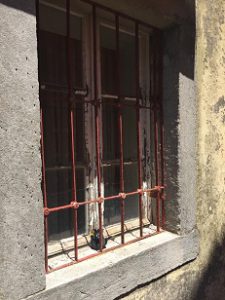 authorities started to investigate, through which member state she first entered the European Community. Those investigation came across this pictures which some careless tourist took at the shore of Croatia and posted on the web and which showed that Jamila?? first went ashore in the Republic of Croatia with her refugee boat.
The sea voyage was dramatic, as the private rescue boats are now illegal in more and more countries (the EU also found other ways to limit imigration which are not so obvious but effective) and did not come to the rescue. In the end she had to be rescued by "Bombasto The Teutone" and "Nina" at the beach.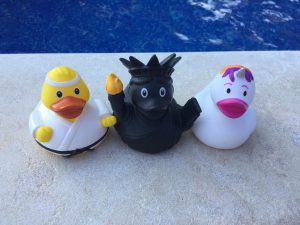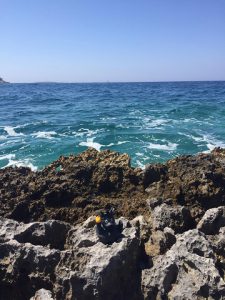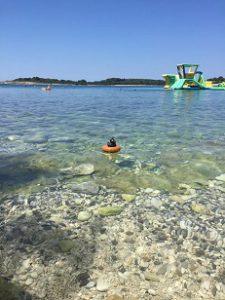 So complying with the Dublin Regulations (Dublin Ireland) she was sent back to Croatia were she than had to face the asylum proceedings. She here had to visit the authorities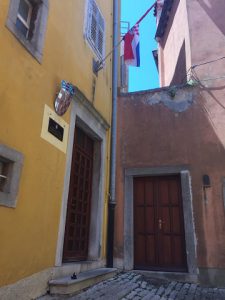 and straighten things out. Fortunately everything went fast, Jamilas identity has been approved and her asylum status granted and she is now put up in a refugee camp here. After she received her permits, here in her hand, she was invited to a cappuccino and to have a cigarette to calm down and to celebrate.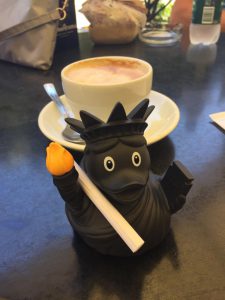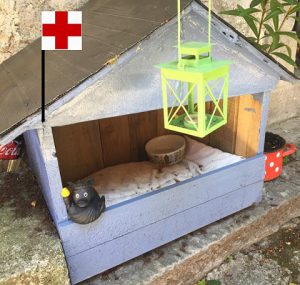 Jamila now waits to be distributed to one of the EU countries. She of course hopes, after she had already well integrated in Germany and has made many friends there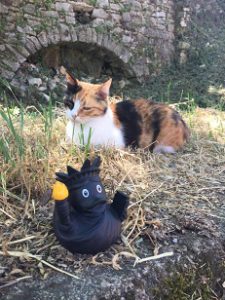 and has some good connections there, that she will be sent back to Germany soon where she is missed, especially by Dieter.
But she is making the best of the situation and enjoys the sunset with her new friends in town
and at the beach of Croatia looking yearningly towards the north-west. And she also uses the time to visit some interesting sites in Croatia's old, cozy cities like "Labin" in Istria.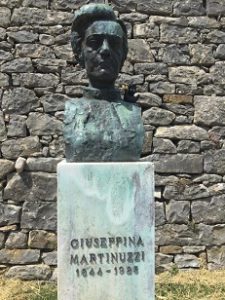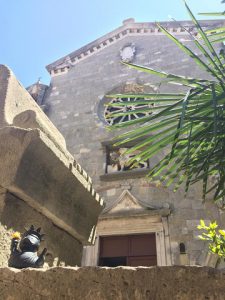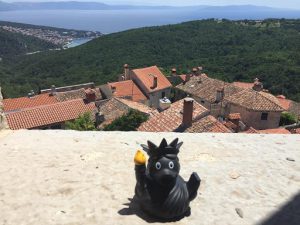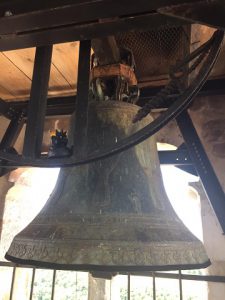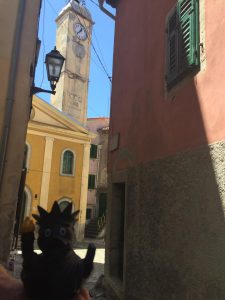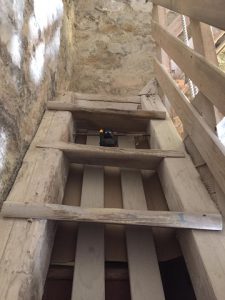 She also climbed up on the Tower of the Holy Justus and enjoyed the view overlooking the old town of "Labin" and had fun with the big bell on the tower. And of course the nice old buildings and churches dating to Venetian times. (with the typical winged lion) And she saw several statues of local celebrities (Labiner Visionary) like "Giuseppina Martinuzzi" a teacher and one of the first female politicians. (1844-1925, socialist).
The area of Labin is also known for its coal mining.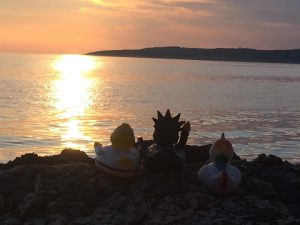 599 total views, 1 views today