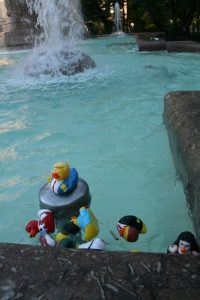 New member of the swarm Ronald D. (proudly designed in the USA, made in China, financed by Japan and China) in his attempt to establish himself as Top Duck of the group decided he should organise a splash mob at the Wittelsbacher Brunnen (fountain) at the Lenbachplatz in Munich, Germany. Unfortunately all his chosen representatives capsized and Ronald D. himself fell into the fountain and had to be rescued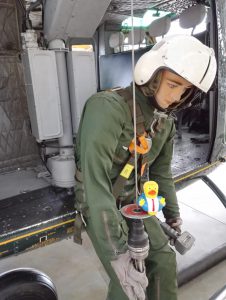 and finally Luck Duck Sheila had to take over the Job and organize the event after the present TARF inspector intervened.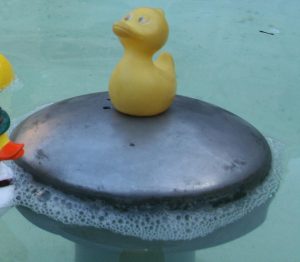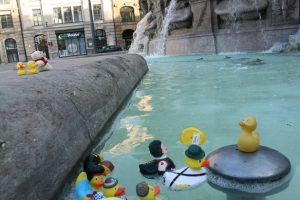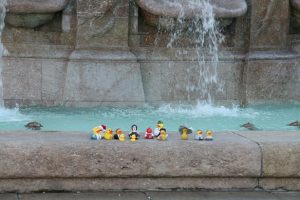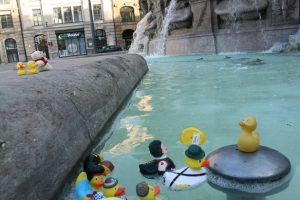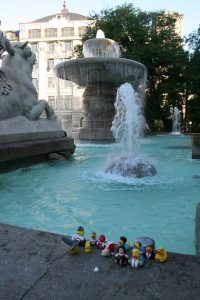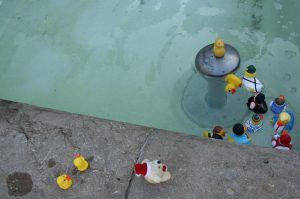 There are several monuments and busts at the Lehnbachplatz, here is one example: Friedrich Schiller, who also worked in Mannheim for Wittelsbacher Karl Theodor.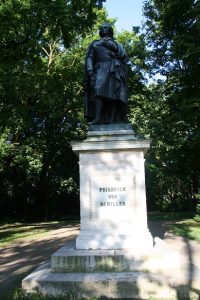 554 total views, 1 views today