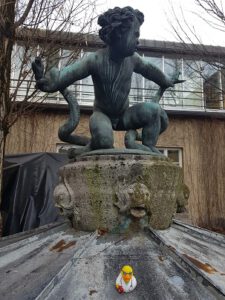 Sheila is in despair. She can't taste chocolate and her beloved "Blackforest Cake" as good as she used to. So she insisted to visit the Corona Test Station and had to be tested. The Ducktor assisted in the procedure which was well organized and worked at a lightning speed. The procedure reminded us of the decontamination station we visited before.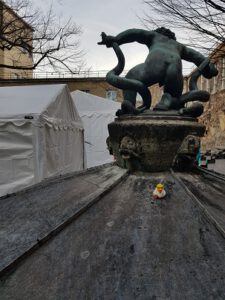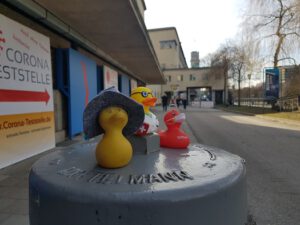 By that we discovered an interesting statue which otherwise you would not get to see in the Posthof (mail delivery court) in the "Deutsches Museum" Munich. We haven't found any links or photos in the web so far, maybe they want to keep that crime confidential. You never know what PETA is able to do.
We learned, that strangling snakes seems to have been a popular pastime in the old days in Munich. We saw baby Herkules (Herakles) strangling two snakes. As we just recently came across the former site of the "Nude Dude" who strangled snakes too in Munich during Nazi rule.
Sheila and the Ducktor were pleased with the results.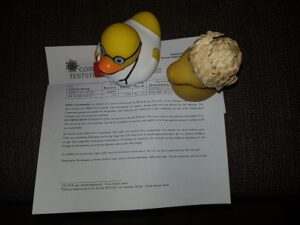 Credit: Maps Icons ColIlection, https://mapicons.mapsmarker.com/
354 total views, 1 views today