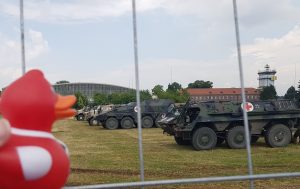 Yesterday morning 09.06.2018 we saw on the news, that the German Army was demonstrating their capabilities and assignments to the public at the "Tag der Bundeswehr".
So we used the chance and went to the "Gäuboden-Kaserne" (barracks) in Mitterharthausen at Feldkirchen close to Straubing. The "Gäuboden" is a luscious agricultural area in Lower Bavaria. It was called Mansfield – Barracks after WWII by the US army.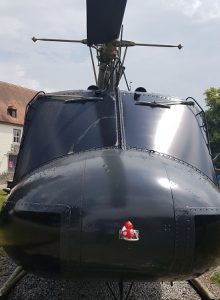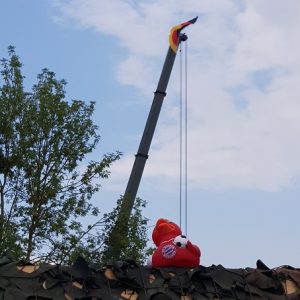 Dieter in front of the barrack.
It has a small airfield which is used for parachutist training and is used as training camp for the army medical service and driving. During the day the deployment of the parachutist was demonstrated, the procedures of ABC decontamination and treatment in a mobile inflatable tent, a field hospital and much more, and the visitors were able to ride on an armored chained transport tank vehicle. So I took Dieter to the Gäuboden-Kaserne and we participated in the event.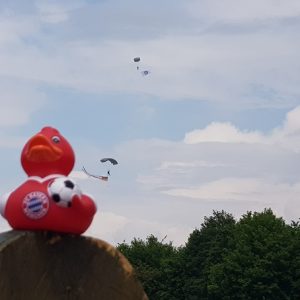 Riding in the Bv206 "Hägglunds" vehicle looked like a lot of fun so we took a short but very interesting trip. It was not too hot that day, but sitting in the back part of the flexible All-Terrain-Vehicle which can also swim and is easy to transport was very strenuous, not seeing where we were going on the rough terrain, holding on to the handles at the ceiling and of course we had to buckle up first. Children were not allowed on that ride. Wearing earplugs which were provided by the helpful soldiers was mandatory.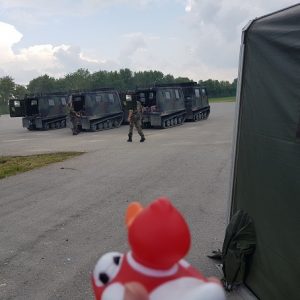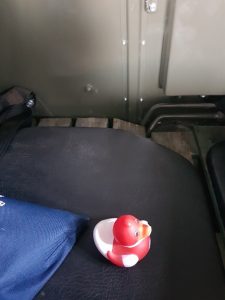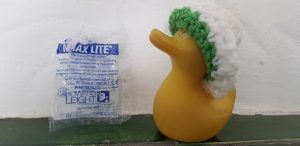 The earplugs "MAX LITE" to my surprise are a import from the USA, San Diego. I kept the wrap as a Souvenir for Sheila.
I was sweating a lot, the vehicle does have air conditioning but is was not turned on. So I could not make a lot of pictures. The tranporter also got ABC protection. The trip only took a view minutes and I have to show my respect for the troops for being able to operate and stand the burdens in such a tin can for a long time with all the heavy equipment.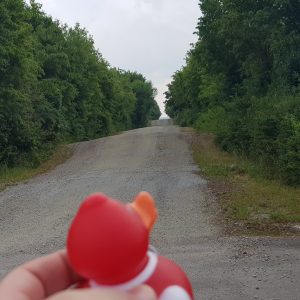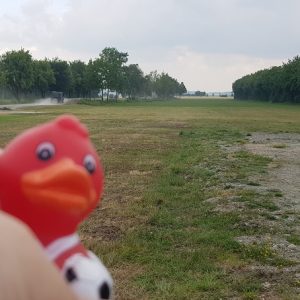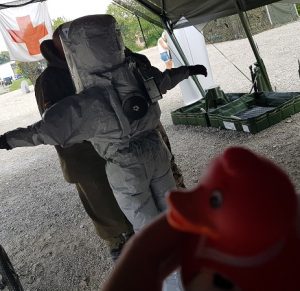 Seeing the decontamination crew helping each other to get out of the complex suit reminded me of the procedures on my scuba diving trips.
During the event a gang of hostile air force enemies was discovered and bared behind a wooden barrier after attacking some of the soldiers. No, I am not talking about the Boing F/A-18 Super Hornet.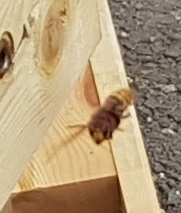 They of course were treated under the application of the Geneva Convention.
The Bundeswehr also deployes mules for transport in the mountain troops but instead had some Alpacas for the accompanying Programm for the kids on the compound.  Alpacas are extremly popular on the web now. But I asked, they are not used in the Bundeswehr.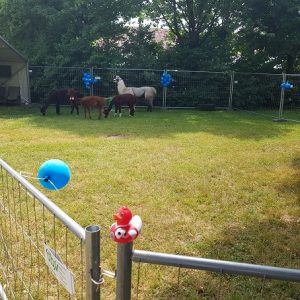 We hope, that defense minister Ursula von der Leyen provides the needed investment to keep our troops well equipped, protected and able to do their job.
Credit: Maps Icons Collection, https://mapicons.mapsmarker.com
1,192 total views, 1 views today