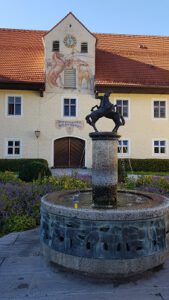 Today on another cycling trip we again went through the Stud Farm Schwaiganger. Unfortunately, the nice beer garden is again closed due to Corona. The pictures are older, no Duck was on board today. But today we duck deeper into the history of this place and learned, that it once was the seat of Wittelsbacher Maria Anna von Pfalz-Sulzbach, the widow of another Wittelsbacher Clemenz Franz De Paula Von Bayern., aspirant to the title Duke Of Bavaria and later king of Bavaria. Clemenz had a little castle in front of the "Justizpalast" at the Karlsplatz Stachus. After Clemenz death Karl Theodor put up the widow with a title in Schwaiganger. The restaurant here is named after her. (Gasthof Herzogin Anna)
The noble Wittelsbacher couple had no surviving children. His and his wife's heart are interred in the Gnadenkapelle Altötting.
Horse breeding is taking place here for more than 1.000 years. It was also a possible site for cross country skiing in the application for the Olympic Games 2018, also promoted by this unforgettable great person who came to my mind.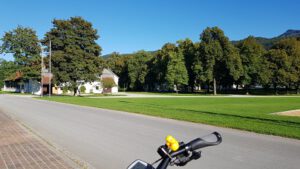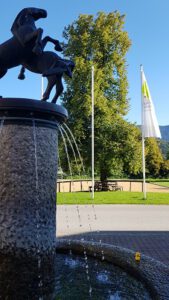 Credit: Maps Icons ColIlection, https://mapicons.mapsmarker.com/
275 total views, 1 views today