2015 Sheila joined me on a trip through the "Zone" (a loveably foul name of the former East German Republic DDR)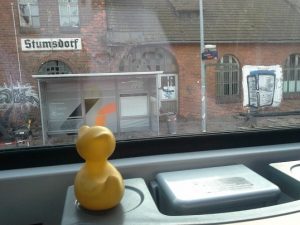 So after showing you some of the nicer parts of Germany I should not spare some of the uglier parts. 2004 I and Sheila had to drive to Wolfsburg Germany and we took one of the new far distance busses which became popular in Germany the past years. That was a complete new competition for the German railway company "Deutsche Bundesbahn". So we took a "Postbus" with a stop in Halle, where we were supposed to change to another connecting bus to Wolfsburg. Well, the bus to Halle got stuck in a traffic jam and was late and by that we missed the connection. There was no other bus to continue and we were completely left on my own in Halle without luck. To add tor luck, the railway station in Halle was under construction and trains were redirected round Halle. So after some confusion I found out, that I had to take another local bus to the next smaller town, take another two trains to finally get the a main train route. Here I finally was able to change into an Intercity Train of the German Bundesbahn. In the end we had lost 6 hours and arrived late at night and I could not enjoy the SPA in the splendid hotel I was in in Wolfsburg as planned. And we had to pay extra for the train. But Sheila and I on the way through the "Zone" decided to make the best out of the situation and to document this part of the Country.
Fascinating were the many wind power plant along the way. We were not aware, that we now already have so many in Germany.
Here are some of the highlights on the way:
Halle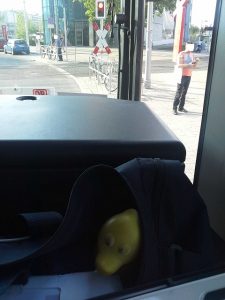 Niemberg (final staion of the local bus)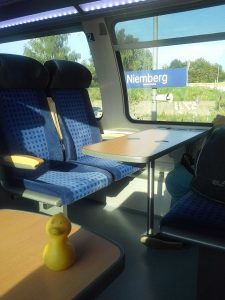 Stumsdorf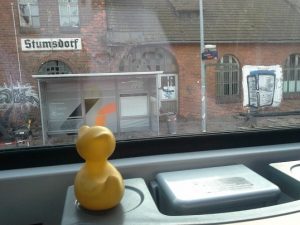 Arensdorf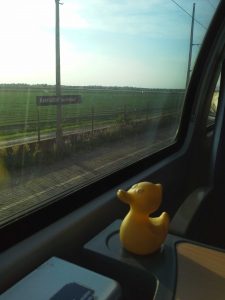 Köthen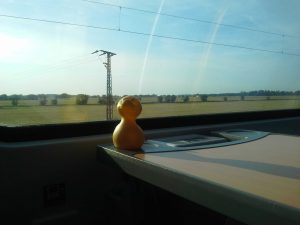 Magdeburg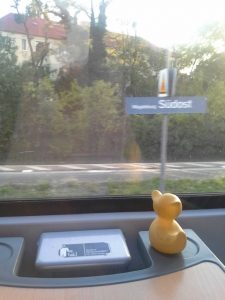 Tangerhütte
Without having anything to eat on the bus and rushing through the train Station in Halle in despair Sheila was glad to finally grab some grub in the comfortable ICE bullet Train which we entered in Stendal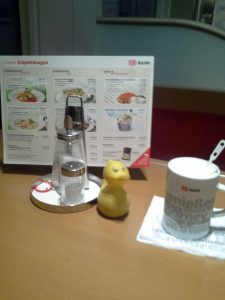 Wolfsburg
Credit: Maps Icons Collection, https://mapicons.mapsmarker.com
570 total views, 1 views today