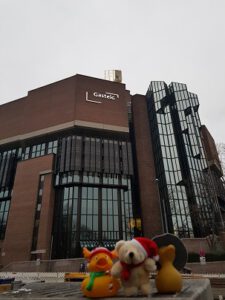 As the Art performance project "Türmer" ended 12.12.2021 in the morning, the Swarm decided to send some deputies to give farewell to this great event. As we joined.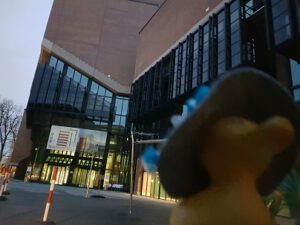 We were hoping, a huge crowd would form below the Gasteig and that we would cheer through Joanne Leighton together. Who is the initiator of this great art project. The Swarm waved to the last "Türmer" (which he mentioned in the blog, that were us). But I think, we also saw Joanne up there for the Grand Final. An elegant woman up there was stretching. But I did not wave.
I felt, she probably wanted to enjoy the last minutes all alone.
So we enjoyed the architecture of the Müllersche Volksbad, Deutsches Museum and more art at the river.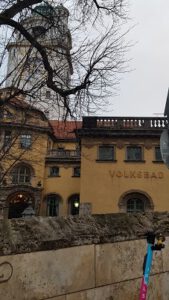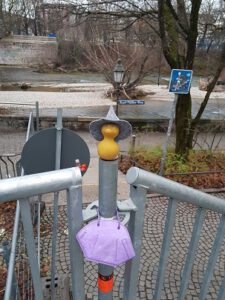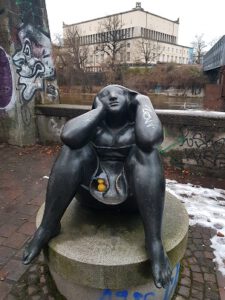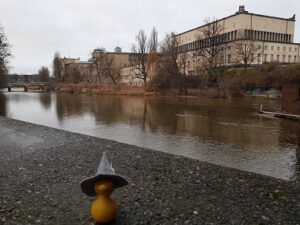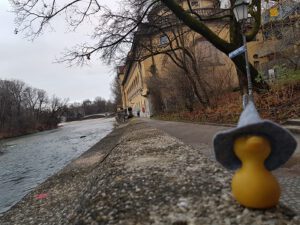 So, we went down to the Isar River, looked for the Beavers at the "Deutsches Museum" who we could not see and saw some more art and usual trash at the banks of the river. And enjoyed the roaring sound of the Isar early in the morning.
Wittelsbacher "Prinzregent Luitpold" who was popular in Munich and Bavaria, had died 109 years before: 12.12.1912
Credit: Maps Icons ColIlection, https://mapicons.mapsmarker.com/
237 total views, 1 views today