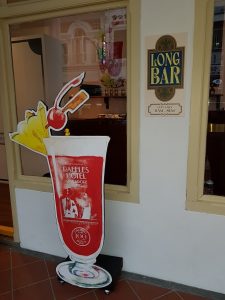 As the Raffles Hotel is under construction at the Moment and completely closed the mercyfull staff decided, they should at least open a small popup bar to give all those sad travellers who come to experience this iconic Singapore Hotel and bar at least the chance to get a sent of the experience and to spent their money on the overprized Cocktails and on Souvenirs which are also available in the small pop up souvenir shop. Sheila was in the real thing some years ago, so I took little Duckdidu to the place. We went into the Longbar and came out short of money. As I mentionend before, the Raffles Longbar is the only place in Singapore where it is allowed to drop garbadge on the floor (peanut Shells).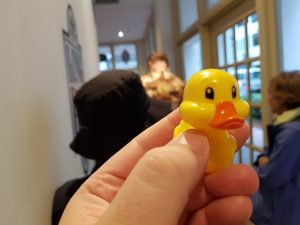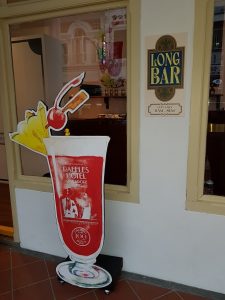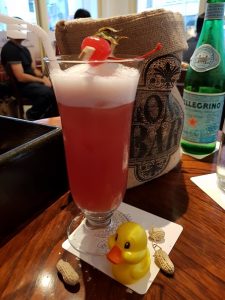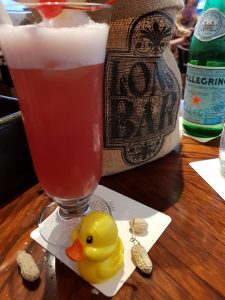 So Little Duckdidu, also a bit narcotized by the Singapore Sling which was small (but big enough to harm Little Duckdidu) had to fool around with the shells but exaggerated and got stuck in a pile of peanut shells. So I had to save the little boozehound. (German: Schluckspecht), when drunken you can easily mix up a dog with a woodpecker.
(Bavarian, "a Hund is a scho", he is a great guy)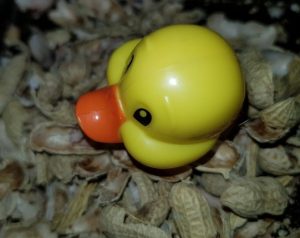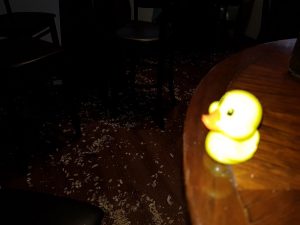 As the short Longbar will close soon (2018) Duckdidu might be the only Duck ever been photographed in the popup bar.
Credit: Maps Icons Collection, https://mapicons.mapsmarker.com
590 total views, 1 views today