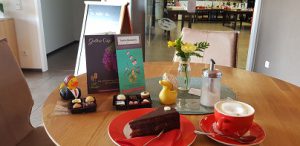 Luck Duck Sheila, Johann, Sissi, Dieter, Clemens August wanted to absorb some of the humanistic, harmonic mood and atmosphere of the Weimar Classicism (most prominent representatives Goethe, Schiller)
We started the great experience some distance away from Weimar in the Goethe Chocolaterie in Oldisleben in the Kyffhäuser low mountain range at the road to Frankenhausen. To live the harmony and balance of the Weimarer Classicism we had a delicious "Goethe Torte" (cake, we did not even look far a Blackforest Cake for cultural reasons) and at the same time chocolate candy together with some coffee, we did not take the hot chocolate. But we love chocolate and make mistakes.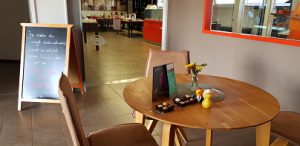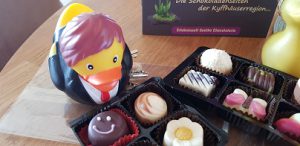 That would have been too much harmony for us. We enjoyed the artistically formed, displayed pieces of art made from chocolate (like the model of Germanys most leaning tower in Frankenhausen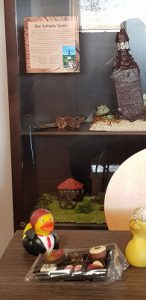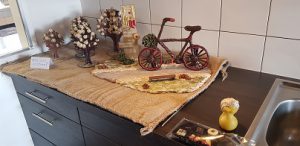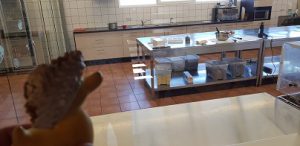 and learned a lot about the making of chocolate. We learned that chocolate contains some similar agents which are in marihuana weeds, no wonder it makes you happy. And that it protects you from being kidnapped.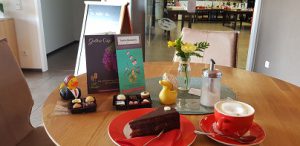 On the compound too available are good roasted Thüringer Bratwürste. (bratwurst) and more fun for kids.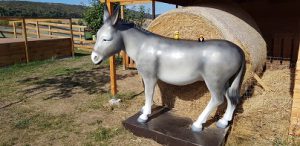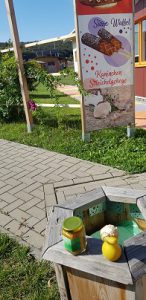 556 total views, 1 views today