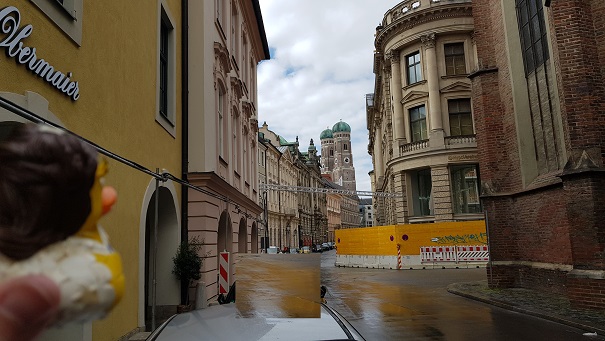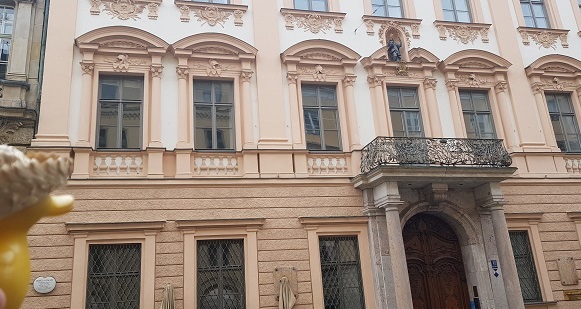 Just around the corner from the Promenadenplatz in Munich with the famous Hotel Bayerischer Hof and Wittelsbacher memorials is the Kardinal-Faulhaber-Straße which puts up two nice city palaces which are connected with Wittelsbacher Emperor Karl VII. Albrecht (emperor from 1744-1747). and Bohemian King from 1741-1742 (another one Winter King). He was crowned in Frankfurt by his brother Clemens August, Bishop of Cologne. The Pope was not needed since 1356 (GoldenBull) Karl V. was the last Emperor crowned by a Pope 1530. Albrecht bought one of the palaces, the Palais Porcia for his mistress Maria Caroline Charlotte von Ingenheim who delivered two of his children.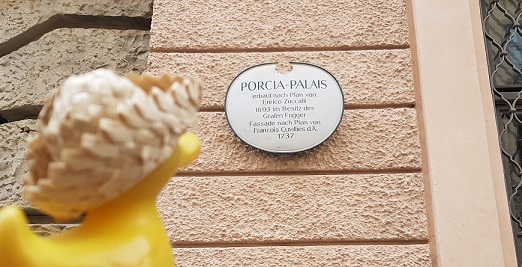 One child was Count Franz Ludwig von Holnstein, the first member of this new Dynasty. Who was also educated in the science of Ballistic in Monastery Ettal. Ettal possessed it's own training canon at that time. He was given the right to use the Wittelsbacher flag but with an added Sinister Baton. While we did the research we treated ourselves to a nice, tasty bottle of Chardonnay wine. (from New Zealand).
Karl VII. bought his son another Palais in the same street, the Palais Holnstein.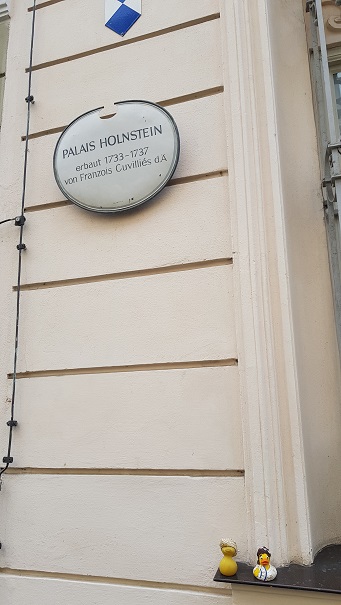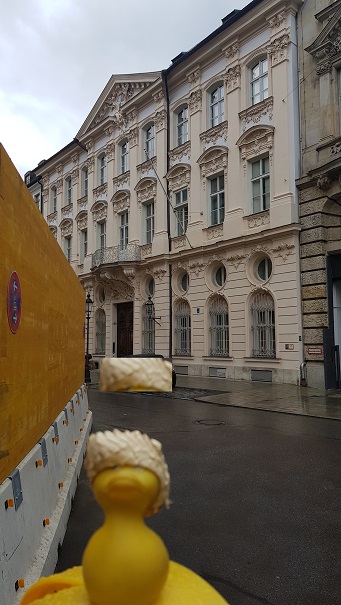 Son Ludwig married Anna Maria von Löwenfeld, a cousin of Ludwig and daughter of Elector Wittelsbacher Clemens August I. of Bavaria, archbishop of Cologne.
Palais Holnstein since 1818 is the seat of the Archbishops of Munich and Freising. Cardinal Faulhaber was one of the Archbishops. Faulhaber 1930 inaugurated the "Echelsbacher Brücke" Bridge.
Credit: Maps Icons Collection, https://mapicons.mapsmarker.com/
421 total views, 1 views today