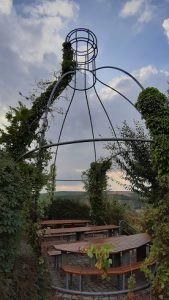 On the boat-trip on the Main River at the beginning when Master Russel was still sober and attentive, he pointed out, that in "Stammheim" at the wine mountain "Eselsberg" (dunkey mountain) the world wide biggest Walk-on-able Bocksbeutel is situated. We could see it passing by with the boat.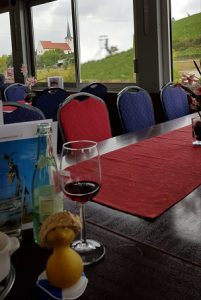 So this of course was another site we had to visit. After we went there and sat down in the Bocksbeutel which can be rented for catered events and which offers a world class romantic view we also found the shop and house of vintner Scheller himself and I bought some outstanding fine wine from the vintner Scheller, learned about the awarded wine and took some home to share with the swarm.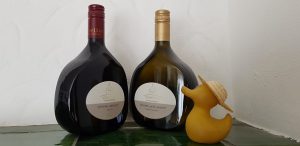 We bought a box 2018 Silvaner "alte Reben", a typical but fine, fruity, mild Sylvaner, not as raw a Sylvaner from Franconia sometimes tend to taste like. Balanced acid, few fine mineral, green apple, acacia and birch flavors take your tongue and palatal into a green forest, leaving a lasting impression.
And a barrel-aged 2017 Domina "Barrique".
The Bocksbeutel is a special typical form of wine bottles used in Franconia and it is normally used for high class wines. It's shape is a protected trademark and was subject in a court case.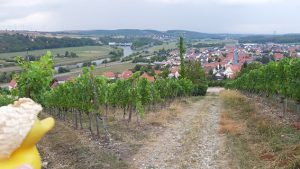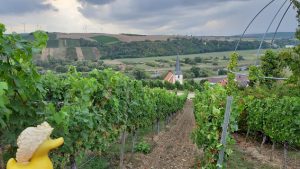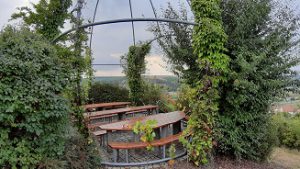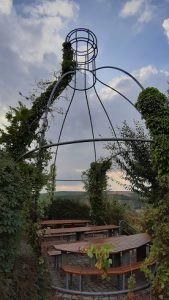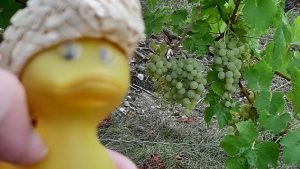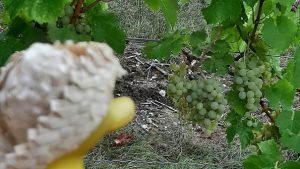 1803 to 1806 big parts of Franconia became part of the Bavarian Kingdom thanks to a deal between the Wittelsbacher and Napoleon. Franconians are not too fond of being part of Bavaria now. So the Franconian Flag stands tall above the Bavarian.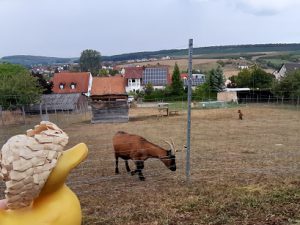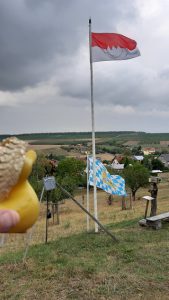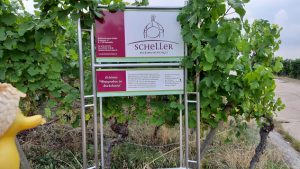 Credit: Maps Icons Collection, thttps://mapicons.tmapsmarker.com
418 total views, 2 views today