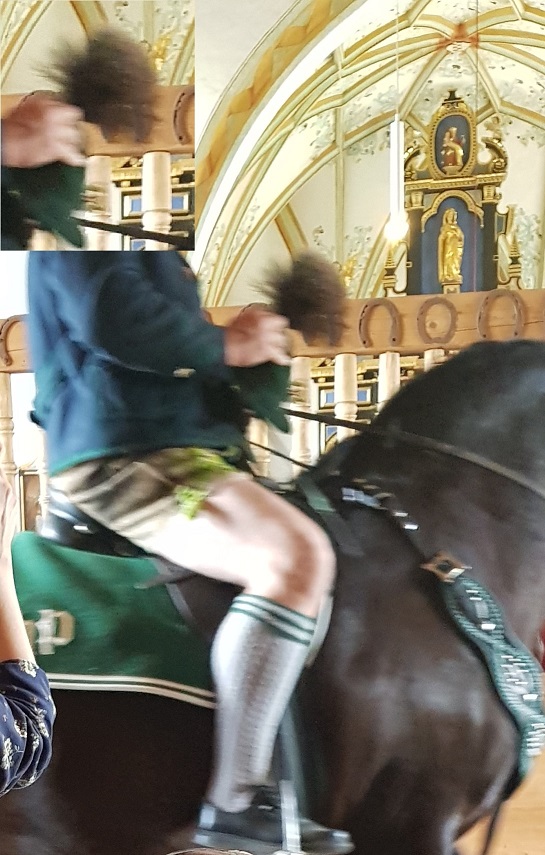 10.07.2022 Jesenwang
The swarm though, it again needs some spiritual enlightenment. So, we went on an outstanding pilgrimage. We went to St. Willibald Church, Jesenwang. While there are many pilgrimages where horses or other animals walk round a church this one is the probably only one where the creatures walk through the church to receive their blessings. !!! no, fake news; the concept was copied and adapted to church service in the USA in recent years.
Roman Catholicism can be so entertaining. The event is focused on horses but Donkeys, Dogs, and this time also some Oxen and Ducks joined. It was the 3-hundredth anniversary and 4.000 people came to participate and watch.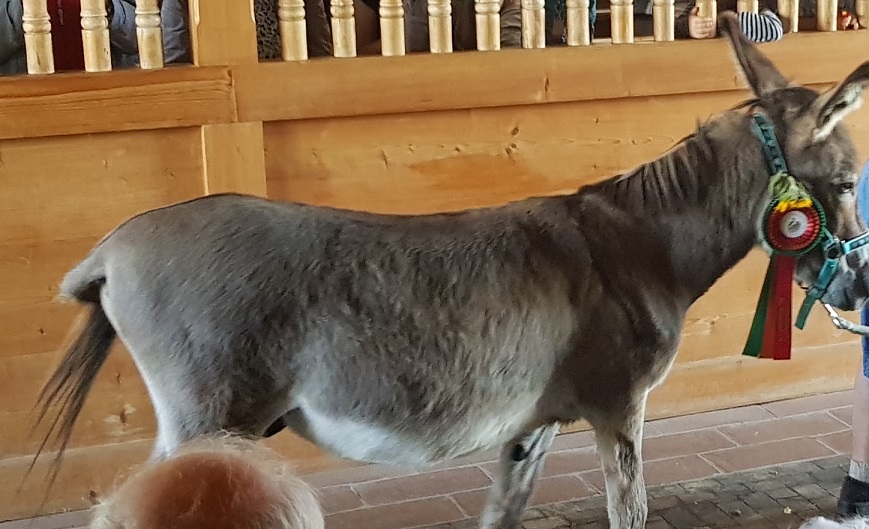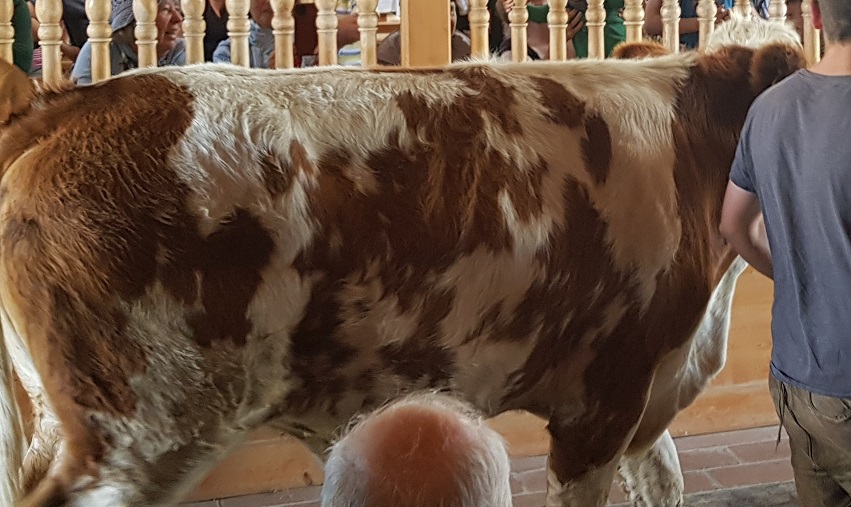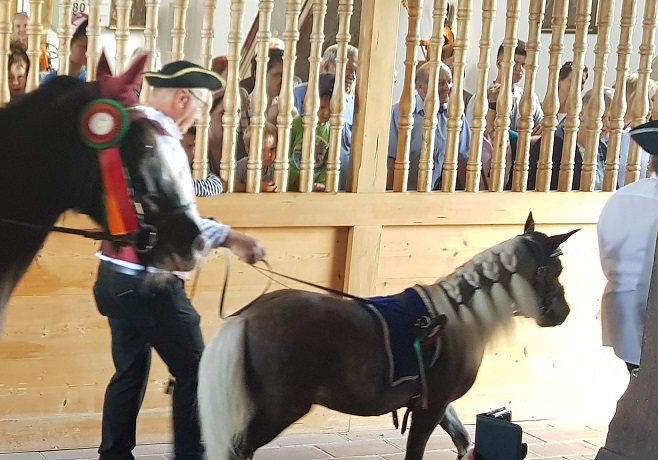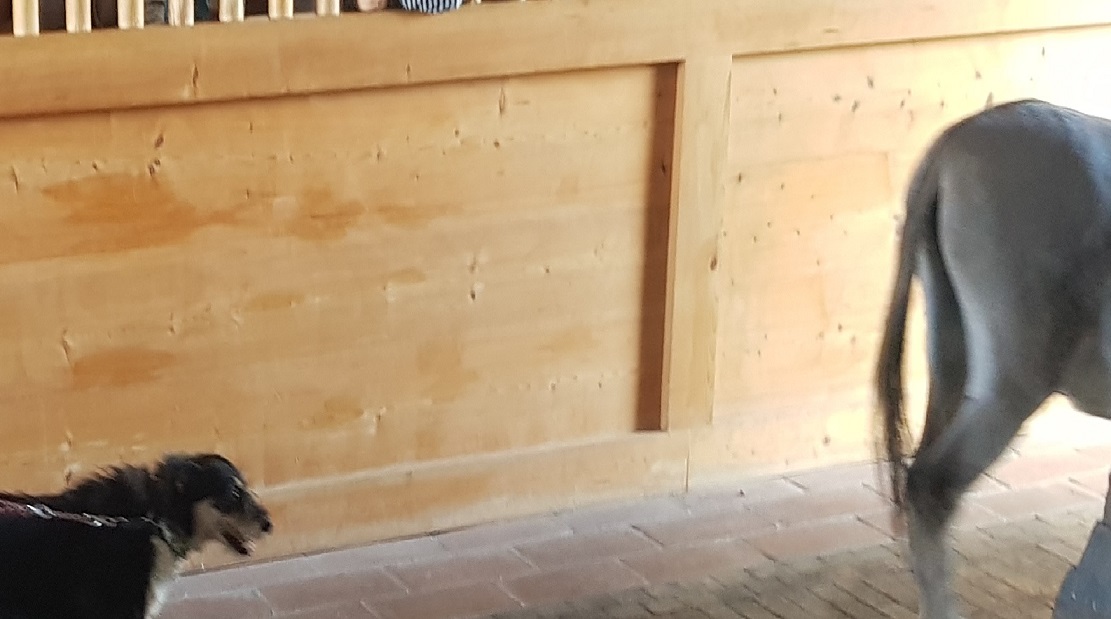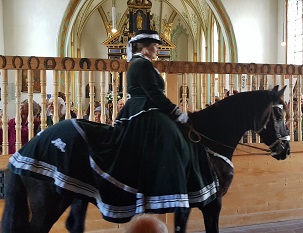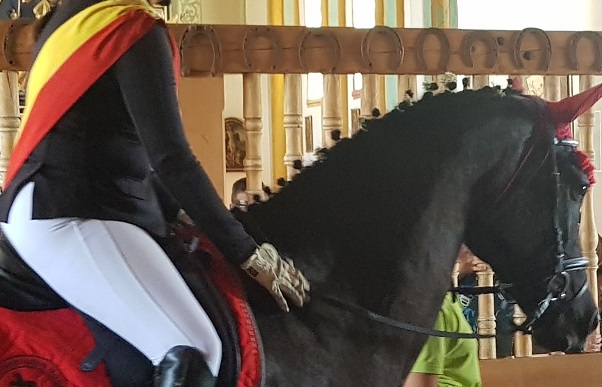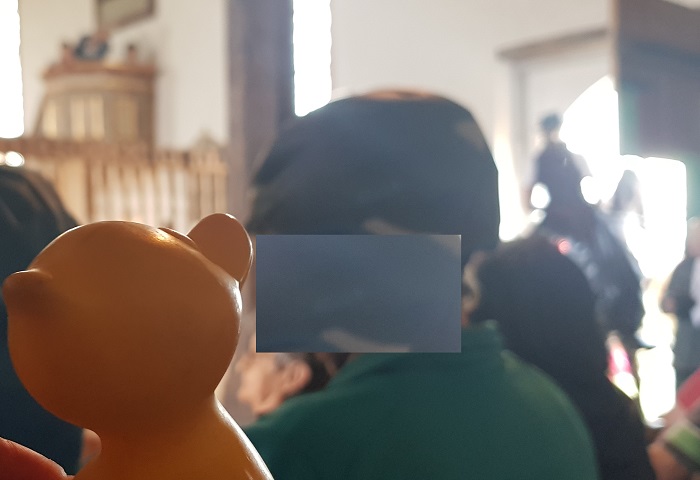 People dressed up in local Garp and the good equestrians even would take off their hats while riding through the church. Which requires skill and is a custom when entering church.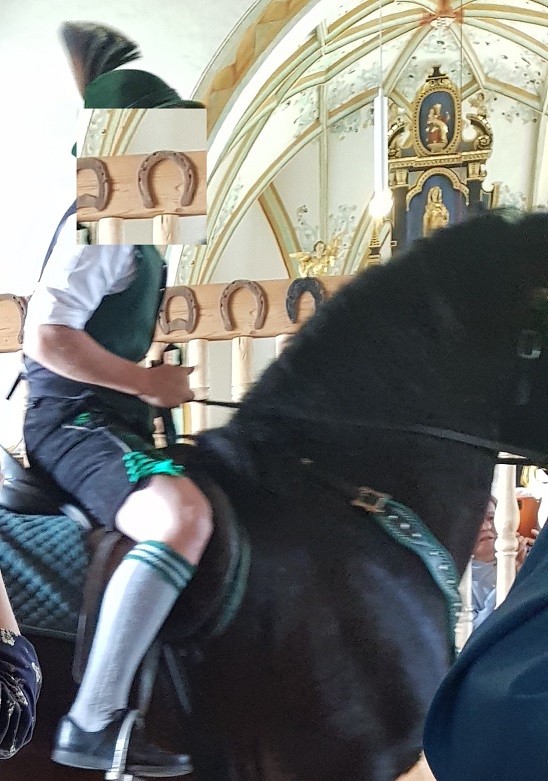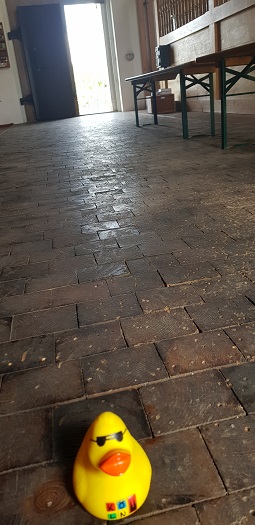 Clemenz with footprints of the horses
and with a bust of St. Willibald

But others also dressed up in fancy clothes like empress Elizabeth of Austria (Sissi, Sisi, Princess I n  Bavaria) or emperor Franz Joseph of Austria (Habsburg) wore at their time.
I, according to my doctors should go on a diet and I got the impression, some of the equestrians needed one too. But all the horses braved the challenge.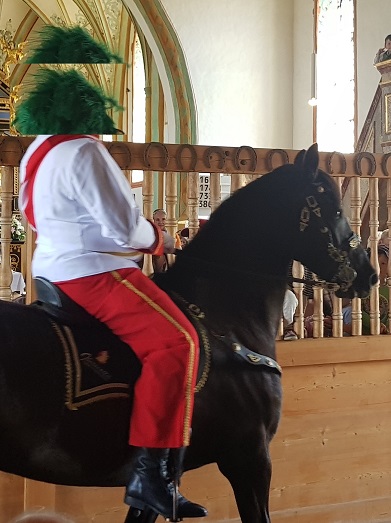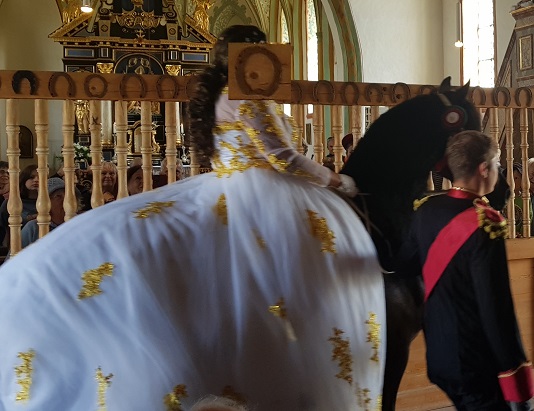 Of course, events like that end with horse droppings. (German: Pferdeäpfel)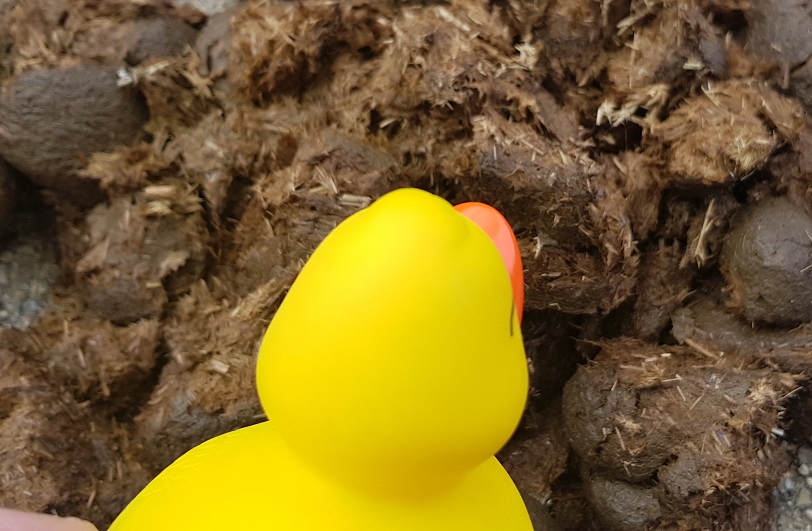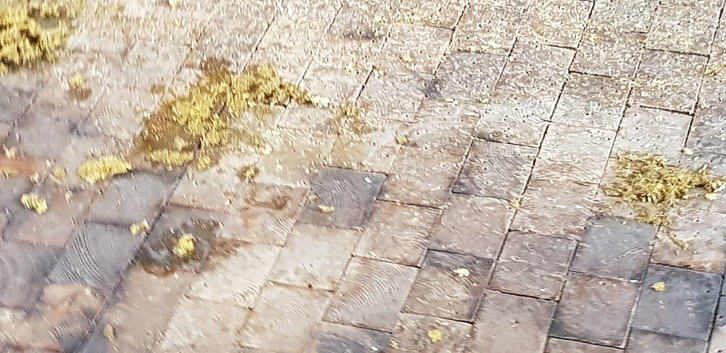 Which were also on sale to go with you coffee or spiritual beer. I fooled Clemenz August with some of the horse droppings.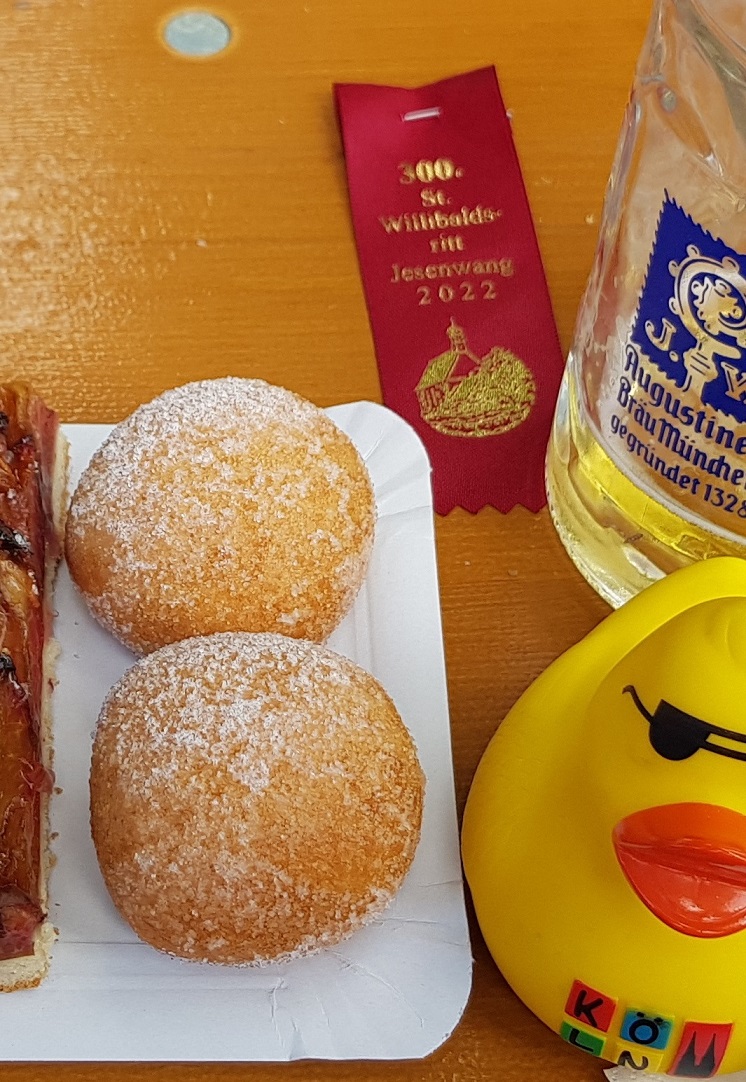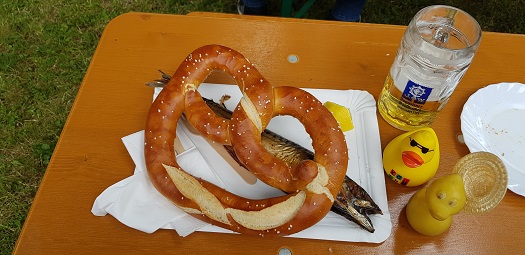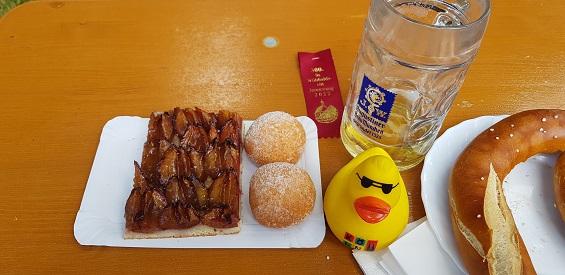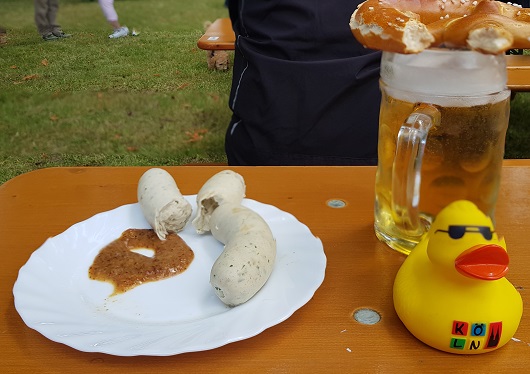 But we all enjoyed them later. Sheila insisted, to get one of the Pilgrimage stickers.
Music was played by a Bavarian Brass Band outside of the church
but not inside of the church. All horses stayed calm and did not horse around like some of the human visitors. Using flash-light and climbing up on the pulpit or the benches to get better pictures.
The event was also in the news shown on TV.
St. Willibald is built on holey ground. There are many gravel-digs around as we noticed while approaching the church. It is not open at normal week days.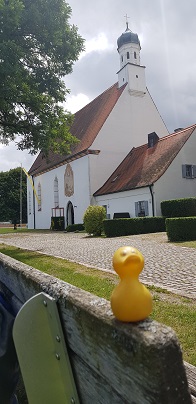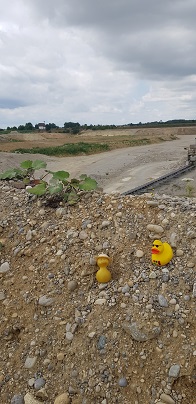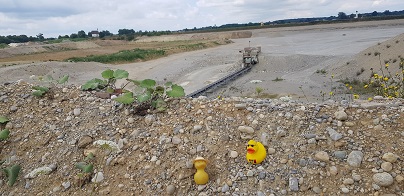 The mediaeval church with the main Gothic part dates to 1414 and is dedicated to Holy St. Willibald and there might have been a church here even earlier. It got some Baroque add-ons later but the ceiling in the church was restored to original Gothic style.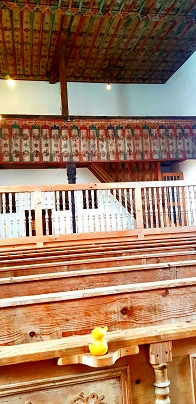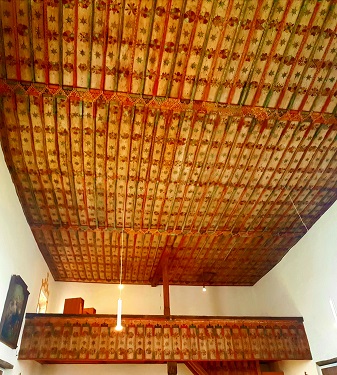 Horseshoes are also used for decoration.
"Wallfahrten" were at least partly forbidden during the Aera of Enlightment by Wittelsbacher Rulers Duke Maximilan III (+1777) and Karl Theodor (Palatine Line, "Das Glücksschwein von Schwetzingen") as there had been too much excesses during such events. It was OK for themself though.
Credit: Maps Icons ColIlection, https://mapicons.mapsmarker.com/
221 total views, 1 views today