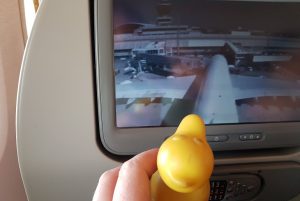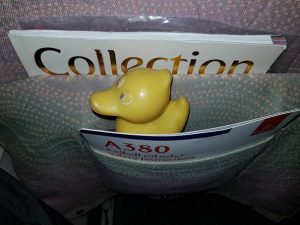 Sheila found an adequate save place where she stayed during the flight.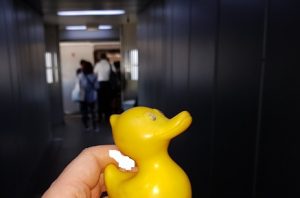 It took Sheila and me a long time to get on one of the new A380 Airbus planes but on our trip to Singapore we finally had the opportunity. We were hoping that the toilets in the economy class are much bigger than the ones in other planes as we received some fake news concerning that issue. But they were not, obviously the messenger got astray in the plane and mixed up the territory and used the wrong one. So I was disappointed and found myself in the same cramped suckers as always. But it was only a six hour flight so we could cope. All in all the difference wasn't big in comparison with other planes.
We were on the way to Singapore and had a transfer in Dubai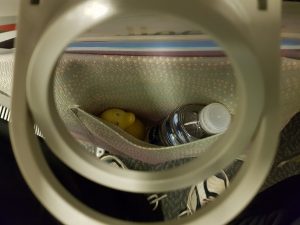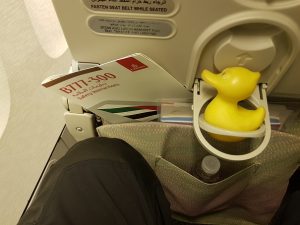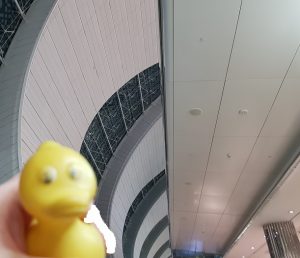 Sheila enjoyed the rising sun on the way east.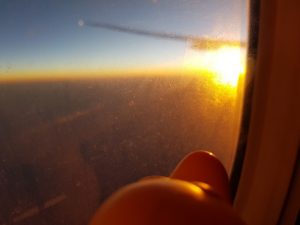 On the way back in Dubai Sheila tried to make me buy her a ROLEX watch but all I oculd afford was to buy some candy.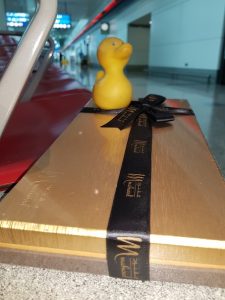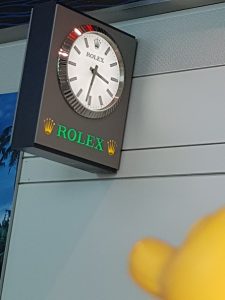 Credit: Maps Icons Collection, https://mapicons.mapsmarker.com
564 total views, 1 views today