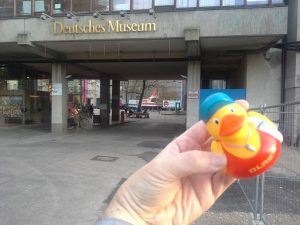 The "Deutsches Museum" in Munich, by its own assessment the biggest technical museum world wide was founded by Oskar von Miller opened 1925 after a long construction time interrupted by WWI. It is always worth a visit and shows all kinds of technical innovations. It (next the headquarter on the "Museumsinsel" in Munich) has several branches in Germany, like the "Flugwerft" in Oberscheißheim and the "Lokwelt" in Freilassing. For some time there stood a locomotive in front of the entrance, the LAG1 ("Katharina") which was deployed on the "Ammergaubahn" but it is now in Freilassing. Sister LAG4 ("Johanna") now is exhibited in front of the train station in Murnau.
Instead of the locomotive now there is a rescue cruiser displayed and I went there with rescue swimmer David from the DLRG (German Live Saving Association) to take some pictures. The DLRG 2012 also accompanied Duck "Nadia" roaming the Rhine river for the TV programm "Kopfball" all the way from the spring to to North Sea. Nadia also passed the famous Loreley Rock where Duck "Lori Ley" cheered Nadia through at St. Goarshausen. Brave Nadia fullfilled her assignment. at the 21.09.2012 13:32.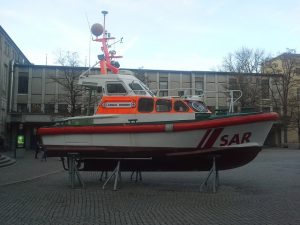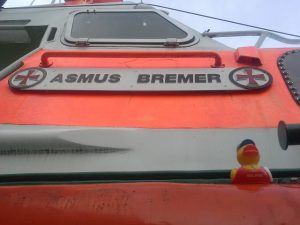 Miller did not like the glorification of political leaders within the museum, that's why Reichskanzler Otto von Bismarck had to stay outside of the museum across a bridge (his statue from 1931).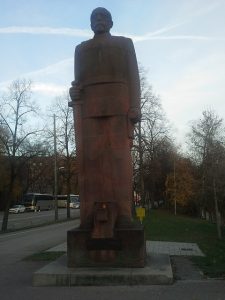 Jimmy was here too on a sunnier day.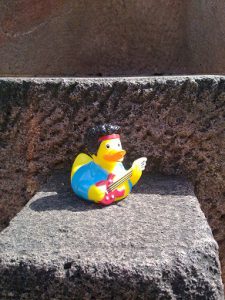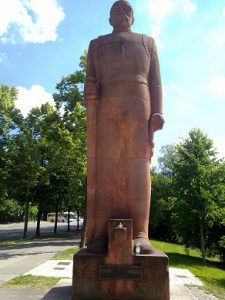 There is also a Planetarium.
Oskar von Miller (1855-1934) also planned the Walchenseekraftwerk, once the biggest hydropower plant.
The Deutsches Museum together with the Flugwerft Schleißheim in a disputed test could prove that "Gustav Weißkopf" 's (Gustave Whitehead) motorized flyer was indeed able to fly and could prove that Gustav was the one to have performed the first motorized flight as many witnesses state.
The movie theatre Museum-Lichtspiele is next door where you can watch the Rocky Horror Picture Show.
Credit: Maps Icons Collection, https://mapicons.mapsmarker.com
595 total views, 1 views today