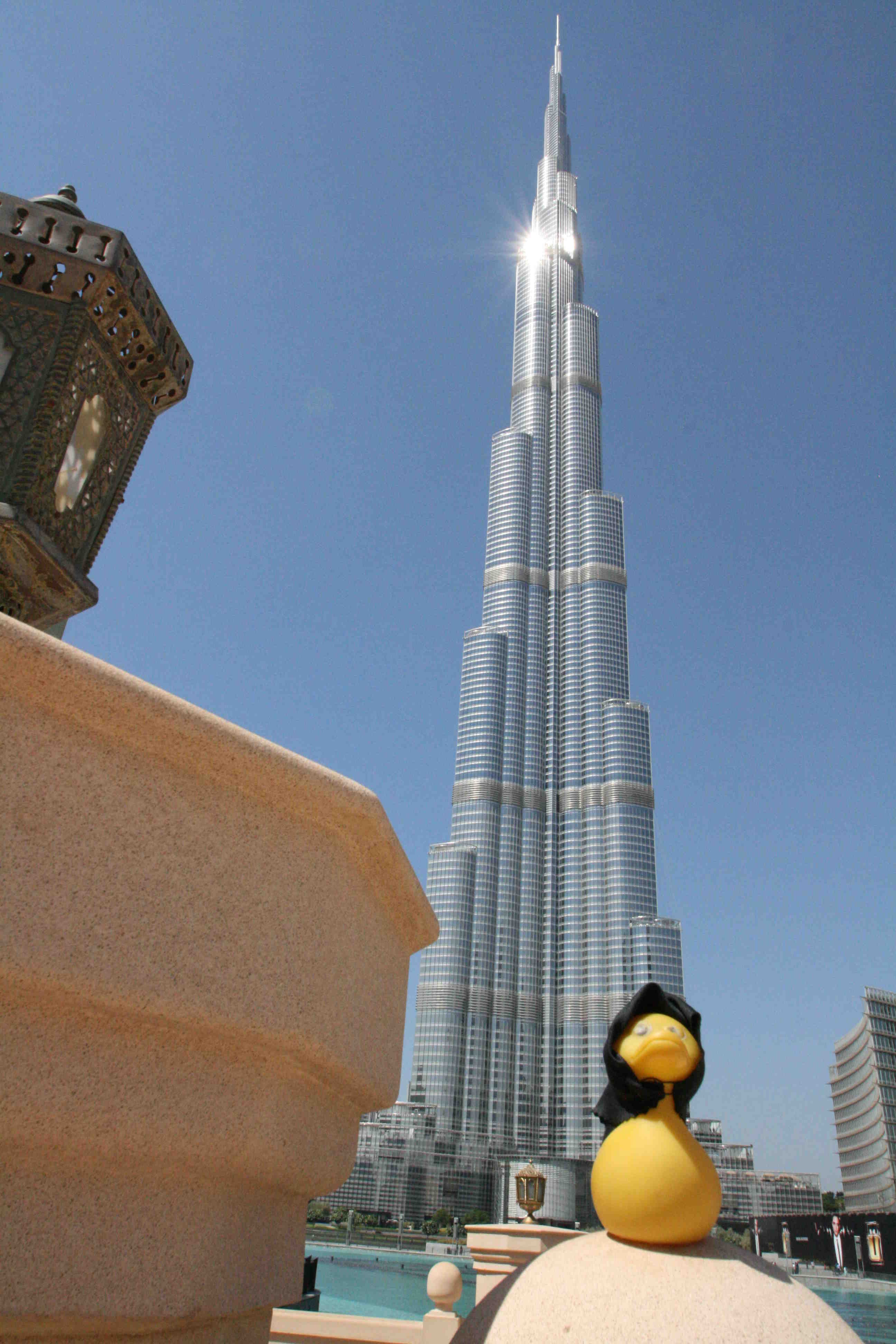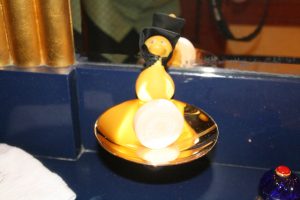 After talking to her bank consultant Sheila decided to blow her pension plan and to work a view years longer as Travelling Duck. So she spent some time in worlds most luxerious Hotel Burj Al Arab and of course also had to visit the worlds highest building, the Burj Khalifa which is a bit higher than 828 m. Sheila enjoyed her golden throne at her golden fountain in the Burj Al Arab.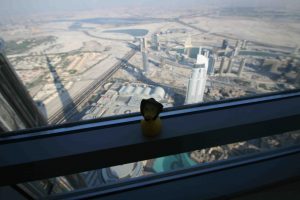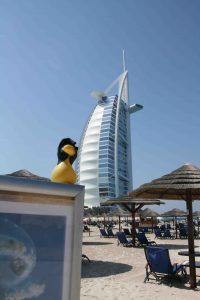 To Sheilas diappointment she just recently learned, that there is an even higher plattform. A more exclusive one where you can go to.
Maybe a reason to go back there someday.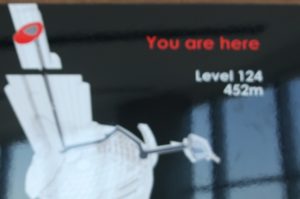 The famous Helipad on the Burj Al Arab has been used by
-Andre Agassi and Roger Federer to Play tennis (highest tennis place),
-Tiger Woods has been Shooting some balls into the Perian Gulf (highest tee)
-and Sheila missed David Coulthard making some Donuts (highest ) here only by some days.
The wave design on the carpet in the hotel suite fitted perfectly with the environment of the sea.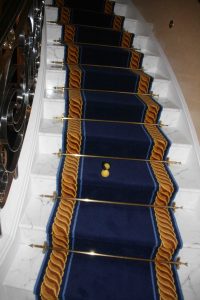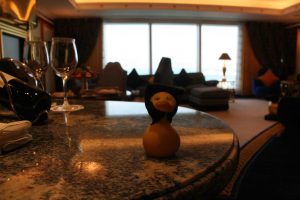 Sheila insisted to prepare the sun downer on her own without the help of the Butler.
And she enjoyed to watch the daily show of the window cleaners from inside.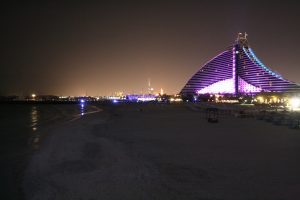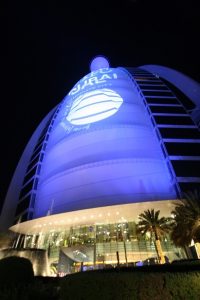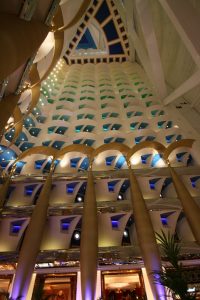 One of the many amenities causing Sheila having wet dreams.
The Burj Al Arab also puts up serveral world class restaurant.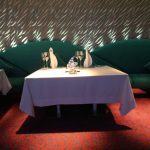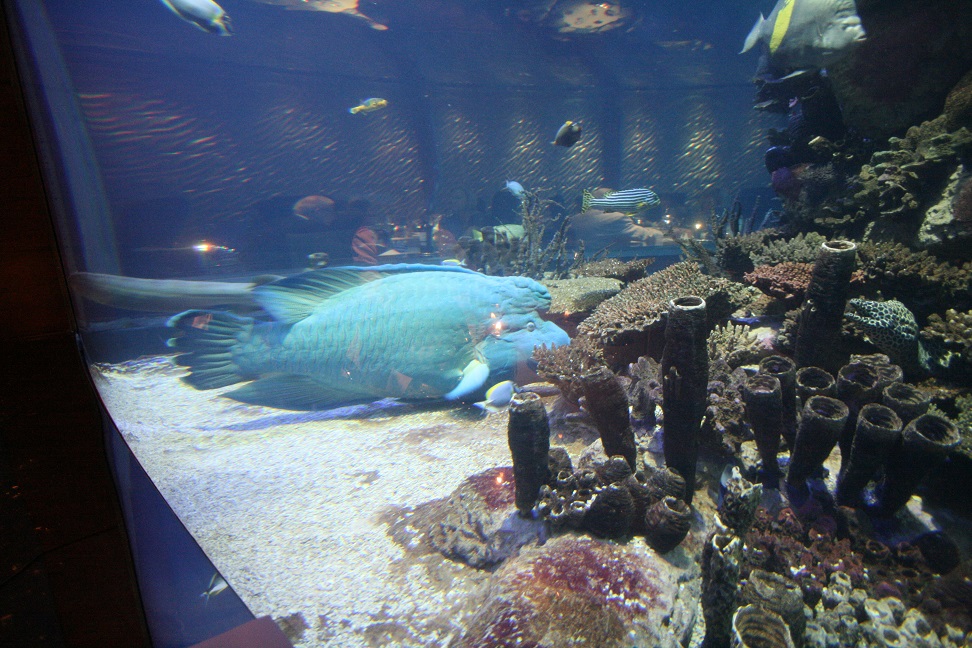 Sheila also enjoyed the view in another resort on one of the Palm Islands overlooking impressive downtown Dubai. This was where we could also enjoy the transit from another splendid hotel. In which Sheila stayed at: the Mövenpick Ibn Battuta Hotel.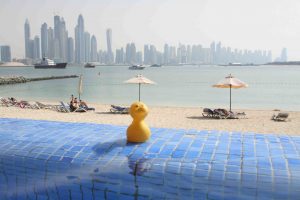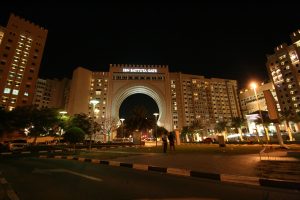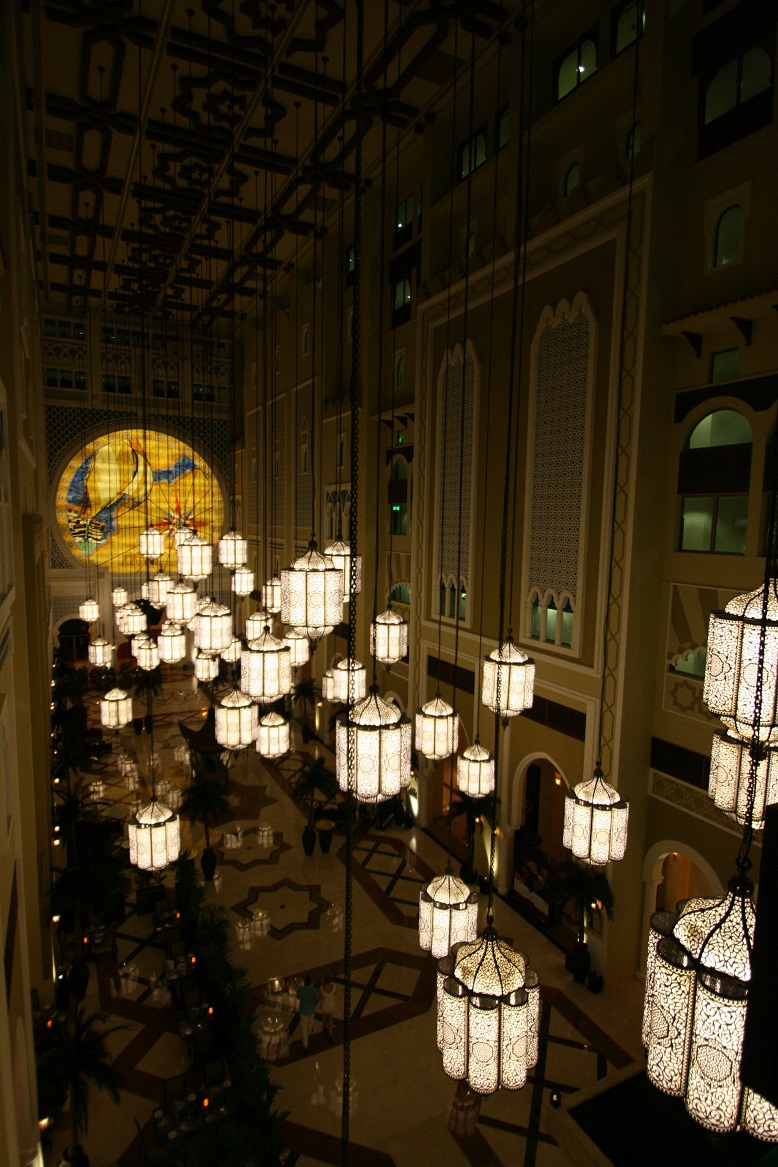 The Ibn Battuta Hotel, with an outstanding Lobby hall with many big arabic lanterns, is situated next to
-the Ibn Battuta Gate
-at the Ibn Battuta Metro Station
-and even better than that at the wonderful Ibn Battuta Shopping mall.
Into wich we dropped almost every evening to enjoy the great shopping opportunities among the local population.
Especially the candy stores.
Ibn Battuta, the probably greates traveller of all the times is one of Sheilas Idols, more than Marco Polo. He travelled in the whole Arab world, to North and West Africa (Mali), Europe Spain, Asia, Maledive Islands, Egypt , China …. and is well known in South Korea.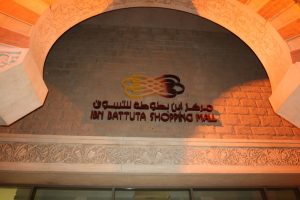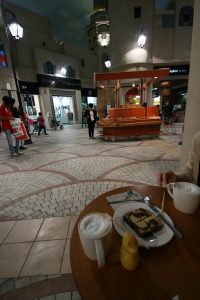 Sheila enjoying cake and coffee in the mall.
Strange things happened too in Dubai, we got into a snow storm.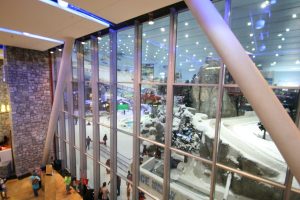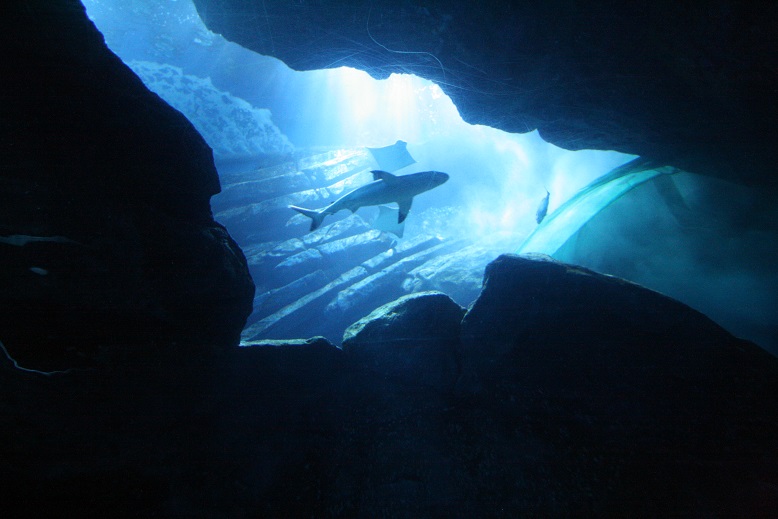 and a shark attack.
In Dubai you will often feel obligued to   do buy   a lot of stuff. Shopping is an important pastime here and the name of the city is part of it's programm.
867 total views, 1 views today