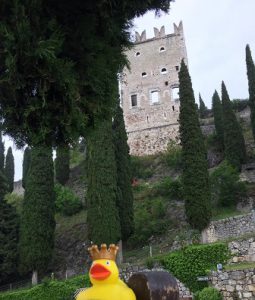 As Marie Sophie could not stand the humiliation of having to stand in front of closed doors she returned to Castle Arco at the Lago Di Garda, also with the support of a sponsor, and this time she was able to get into the fascination old castle. She saw some old trays, an old toilet, an old kitchen, the prison and all the old walls which she likes so much. 1495 German Painter "Albrecht Dürer" who also painted a portrait of "Jakob Fugger, the rich" (rich businessman from Augsburg) painted the Arco Castello.
Habsburger and Frensh troops over the centuries conquered the castle, it was bought back by Giovanna D'Arco, Marchesa von Bagno 1927 after being spread into different parts among the Arco family and was 1982 bought by the community of Arco from the Fondazione d'Arco. The new owner then started restauration of the old walls,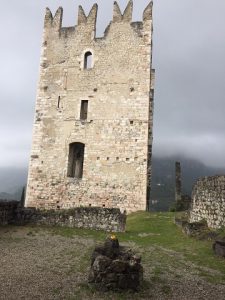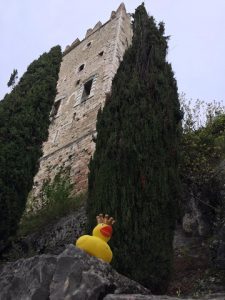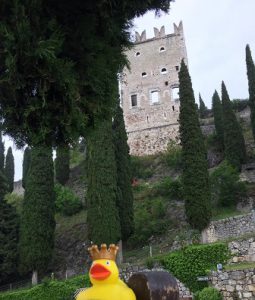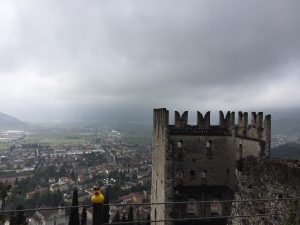 towers and halls with some very nice frescos. Marie also enjoyed the old oak and olive trees and the spectacular views overlooking the Lago Di Garda and the Sarca River Valley.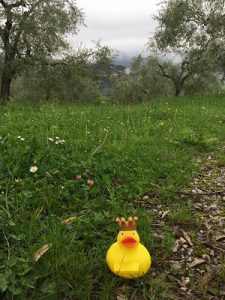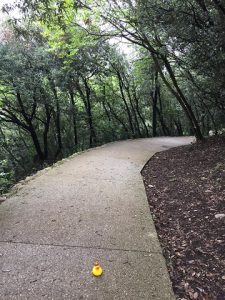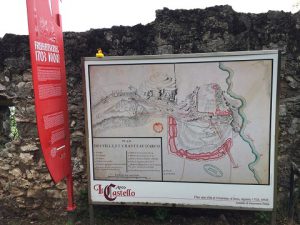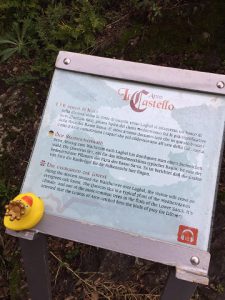 toilet, tray, kitchen, cistern, prison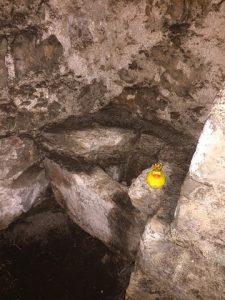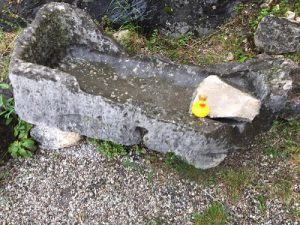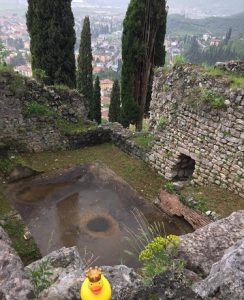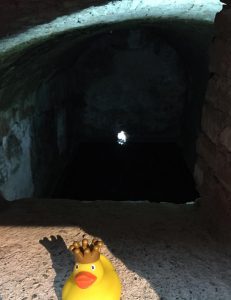 609 total views, 2 views today