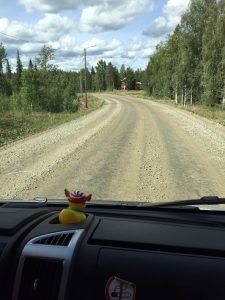 Rudolph and Marie performed a race to the Arctic Circle. It was about who was crossing it first and then who would cross is further north. As the Arctic Circle itself is moving north and south over the years significantly because of the differing rotation of earth round the sun we have not yet a result of the race.
The signs to indicate the precise place of the Arctic Circle have to be moved again and again too.
Rudi took the western route and first crossed the Arctic Circle at Jokkmokk Sweden on his way to the North and enjoyed the stickers at the infomation panel of the many tourists coming here.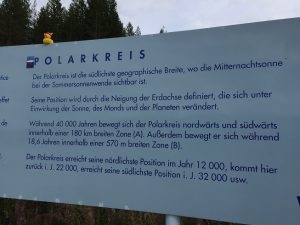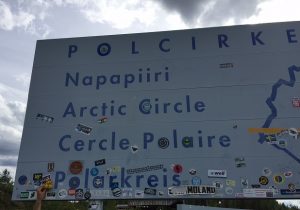 Wild animals attacked the explorers, the expeditions both had to brave falling rocks and first reports show that the tires suffered a lot. Rudi fortunately is already back home, yet Marie is still missing in the widths of the arctic tundra region. Sheila is already planning a rescue mission. So we don't know who won the challenge yet. Rudi also visited the Namsen river which is a popular and excellent place for fishing and feeds several hydro-power-plants. Its spring is close to Sweden and it mouths into the arctic sea. At the town of Grong there is an interesting aquarium / museum but it is closed at the moment Namsen Laksakvarium. Hunting is popular too in the Region.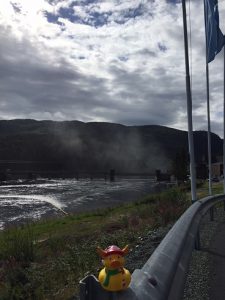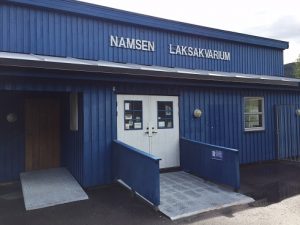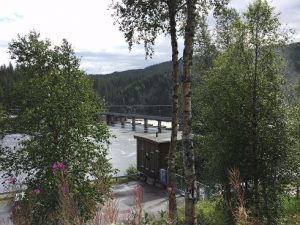 Rudi met this gr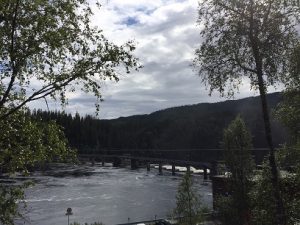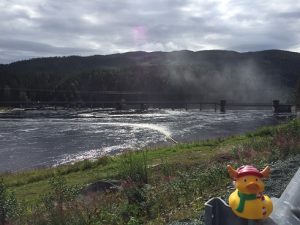 Rudi met these grumpy looking trolls but wasn't scared at all as Sheila taught him he shouldn't charge a book by it's cover as she herself learned about the gargoyles at the Ulmer Cathedral, at the Cologne Cathedral or in the Westerwald. The trolls turned out to be very friendly indeed and told Rudolph about the place.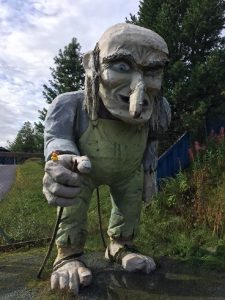 Rudi continued northwards to the Lofoten Islands where he met many good friends, the sheep who he had to photograph on the sheer cliffs over the arctic sea. (at Haukland Beach)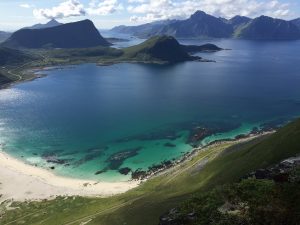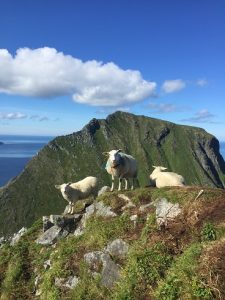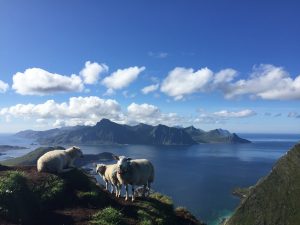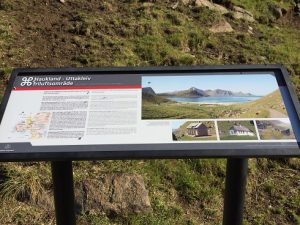 Both the kings / queens of Norway and Sweden stem from Josephine von Leuchtenberg, a daughter of Wittelsbacher king Maximilian I. So the forced marriage of Maximilians daughter with  Eugène de Beauharnais , stepson of Napoleon Bonaparte was paying off with more dynastical rewards for the Wittelsbacher.
Credit: Maps Icons Collection, https://mapicons.mapsmarker.com
639 total views, 1 views today