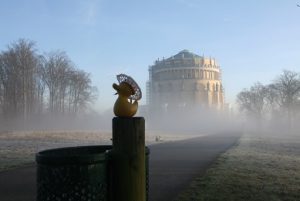 The town of Kelheim for some time was the residence of the Dynasty of the Wittelsbacher even before the residence was move to Landshut. "Ludwig I. der Kelheimer" received his name not because he was born here 1173 but because he was assassinated here on a bridge during a walk 1231. Some presume, that the Staufer (emperor Friedrich II. or son Heinrich VII.) were involved (killing family members between the two dynasties happened before). Count Otto VIII. Count Palatine of Bavaria killed Staufer heir Philip of Swabia and was outlawed, caught close to Kelheim at Oberndorf, decaptivated on the spot, his head thrown into the Danube River and his body put into a barrel.
Ludwigs son Otto der Erlauchte (The Illustrious) tear down the bridge and built a chapel at the former entrance tower.
King Ludwig I. of Bavaria, , fan of Greek architecture, 1842 started to built the Befreiungshalle above Kelheim after the liberation from the (royl rewarding) French rule under Napoleon 1815 but it was not sooner finished than 1863, long after Ludwig had retreated 1848 because of his affair with Lola Montez. Architect at the beginning was Friedrich von Gärtner who died 1847 and who is commemorated at the Gärtnerplatz in Munich. It was later completed by Leo von Klenze. Both star architects of Ludwig I.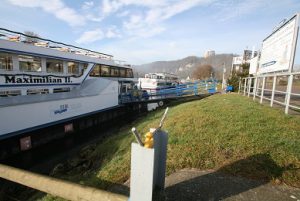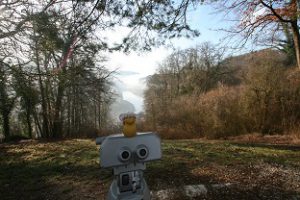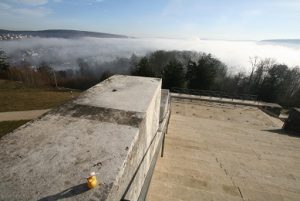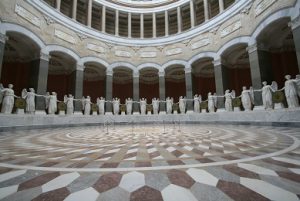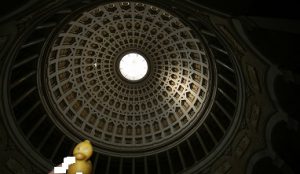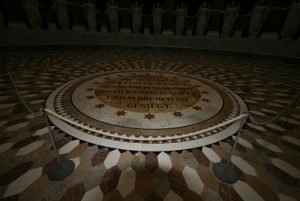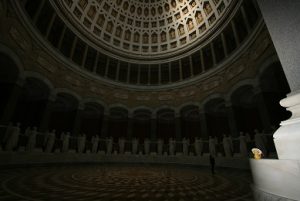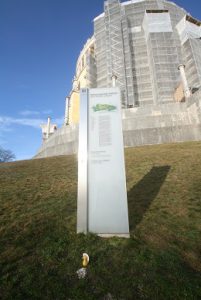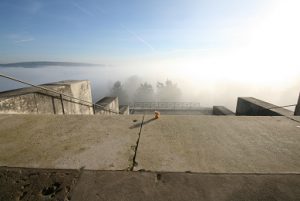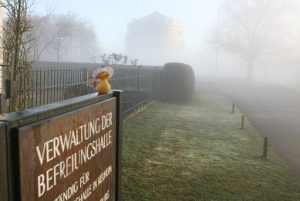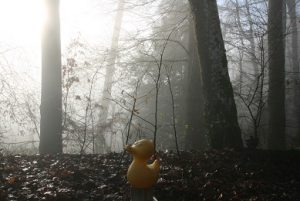 We came on a foggy morning when the fog slowly started to dissolve and rise.
503 total views, 1 views today