Benin Djeregbe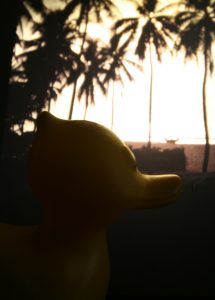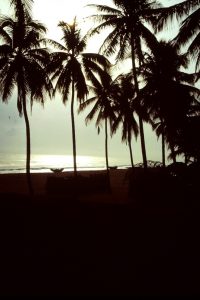 After crossing the border between Nigeria and Benin at Djeregbe which was the first border which we crossed in Africa we found a nice place to camp directly at the ocean. Once it was getting dark Sheila watched a lot of boat traffic between Nigeria and Benin with small, fully loaded but fast boats. This was 1989 and there was a crisis in the Alcohol industry in Nigeria and heavy excise duties on Alcohol. Not so in Benin though. On the other hand fuel in Nigeria, which just recently before started to built up it's important oel industry, was much cheaper than in Benin. Although Sharia law was lately introduced in some Nigerian provinces the Alcohol Industry in Nigeria with it's big population at the moment seems to be recovering again after a boom til the mid 1980'ties and the crisis at the end of this decade.
It was Weekend and the local peple enjoyed the splendid beach.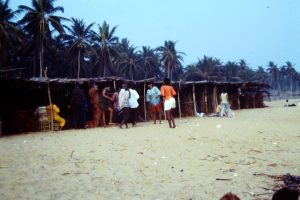 Benin Cotonou Artisanal Center
Right from the start it was hard to escape from the souvenir dealers which started bugging you anywhere where you stopped too long. But of course selling something often ment, to have or not to have food on the table in the evening.
We also visited the Artisanal Center in Cotonou. Sheila had to get a Souvenir of course.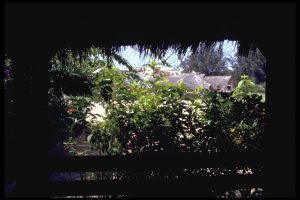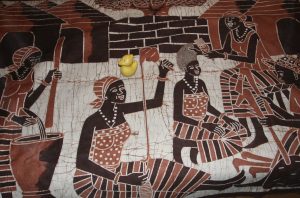 634 total views, 1 views today