Togo 1989 Lomé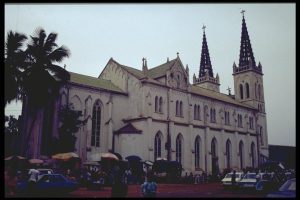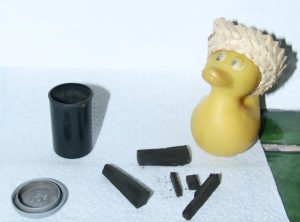 Next to the church Cathédrale du Sacré-Cœur de Lomé Sheila was offered a Special snake bite kit which could be used do suck out the poison when being bitten by a snake. It was some hard, coal like material. But with Luck Duck Sheila in my bag I did not have to use it.
Voodoo is widely practised in Togo, one of the view former german places in the sun, a german colony (1884-1916) and Voodoo also migrated to the Caribean like to Haiti where I had the chance to participate in another ceremony. But this picture is from Africa.
Togo Kpalimé
From here we went north to the cooler mountain area of Kpalimé which is a popular Tourist spot with several waterfalls. We even took a dip in one after assuring by asking several people among them also a local teacher while visiting a school, that there was no Bilharzia (a unpleasant disease  caused by parasitic flatworms in white water). Since it was dry season there was not too much water in the river and it was a wellcome refreshment.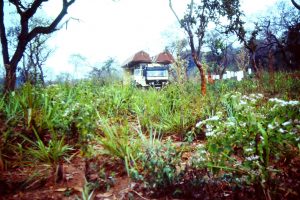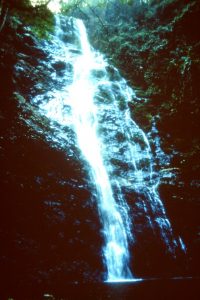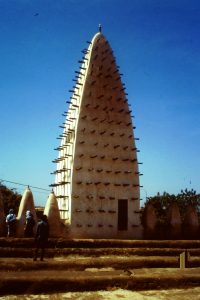 564 total views, 1 views today