Burkina Faso 1989 Ouagadougou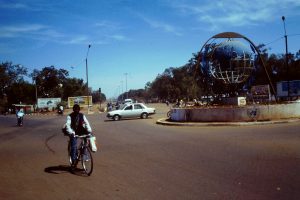 Driving from the most southern part of Togo to the most northern one we finally reached and entered Burkina Faso (before called Obervolta), still one of the poorest countries on the world with no access to any ocean. Live there in the Sahel Zone is hard and children started to work early. With all the wars going on in the region and the diseases I doubt that the situation has improved much since that time.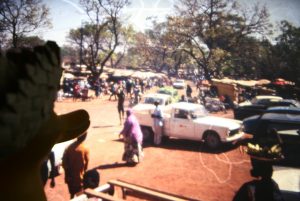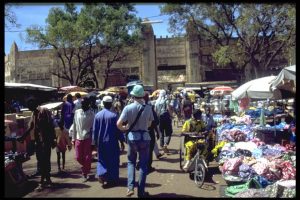 All towns in West Africa have a "Grand Marché", a big market building which is always worth a visit. We as a group were cooking and shopping for ourselves (of course our tour guides did most of that but we learned) and I remember, that our familiar food was not as cheap as I expected it to be. One time we baught some tins with fish from Japan from the world food support program. Currency was the West African Franc and frensh was spoken in the whole area.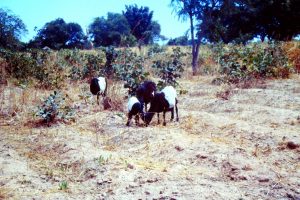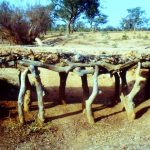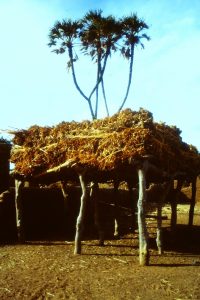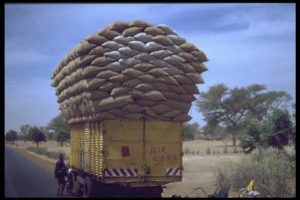 Transport in all those countries always ment pragmatically maximizing load and number of passengers or livestock. One time we took an older man on board on the way to the next town over a mountain as hitchhicker. Another man immediatly also asked if we could take some of his goats as well but we did not allow that. The bus wasn't climatized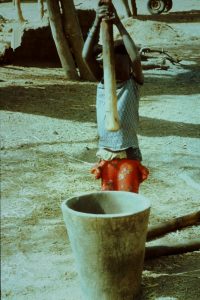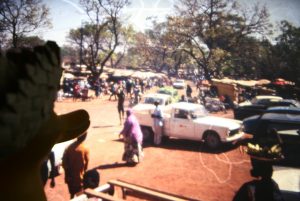 Of course Sheila again had to get a Souvenir.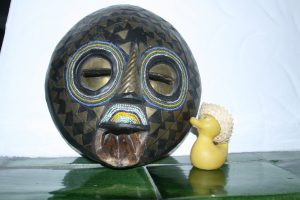 521 total views, 1 views today