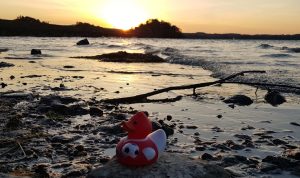 On our way back Dieter insisted, to have a break because the setting sun was directly shining into his tired eyes (red from crying after he was reprimanded because of Jamila) on the last 100 km on the way home. So we stopped at the rest area "Rastplatz Chiemsee Nord" at the "Chiemsee" lake, who is also often named "Bayerisches Meer" (Bavarian See) as it is the biggest lake in Bavaria. Unfortunately the restaurant at the rest area and the toilets were closed. But at least we could enjoy a nice sunset at the lake before we continued to the next rest area.
In the background of this photo visible is the picturesque "Fraueninsel" with the iconic church, a motive which has been painted by numerous painters over many years.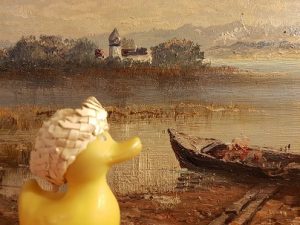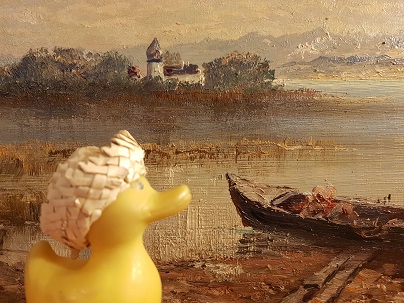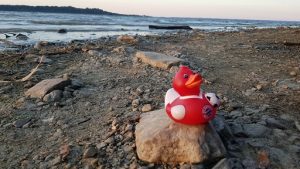 On the other big Island you can find famous "Schloss Herrenchiemsee" which was built by Wittelsbacher king Ludwig II.
Credit: Maps Icons Collection, https://mapicons.mapsmarker.com
572 total views, 1 views today