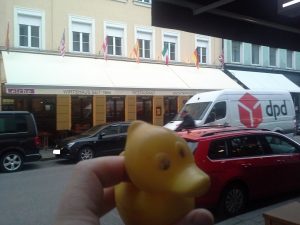 Sheila received a warm welcome in the restaurant of the hotel "Deutsche Eiche" (german oak) in Munich, Germany. After we were looking for tickets for opera Cenerentola (Gioachino Rossini) we were hungry and went in the neighbouring famous inn. To Sheilas delight we learned that Wittelsbacher King Ludwig II. had been here too, like many other celebrities. The hotel has a  flyer / postcard which shows Ludwig II. sitting in front of the house with another man who reminds me of "Paul von Thurn und Taxis" but I am not sure if he is the one, the hairdo does not suit and his name ist not mentioned and photoshop can do wonders these days.
Rainer Werner Fassbinder who lived next door and used it as his second living room.The house appeares in Fassbinder's films "Lola" and "Satansbraten".
Many dancers from the Gärtnerplatztheater came too and as they did not earn a lot of money sometimes received a free meal.
Adolf Hitler was a regular too.
The house was built 1864, the year when Wittelsbacher King Maximilian II. died early and King Ludwig II. became king. The quarter was planned under King Ludwig I. who already gave the future streets their names like Klenzestraße (to honour court architect Leo von Klenze). The inn "Deutsche Eiche" was established in the years of the German – Frensh war 1870-1871 when many inns with that name were founded in Germany.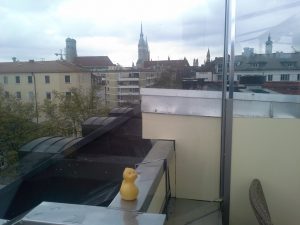 We had a excellent lunch in the restaurant and later enjoyed the great view from the popular roof terrace of the hotel.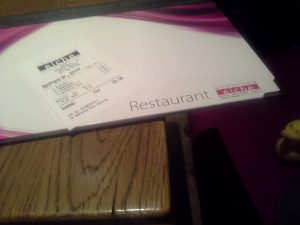 The Inn also stages cultural events, is a hot spot during Munich's Fasching and also had an exhibition for King Ludwigs II. 125 birthday.
The owners of the Inn also initiated and sponsored the re-erection of the Klenze Memorial (destroyed during the war) at the Gärtnerplatz.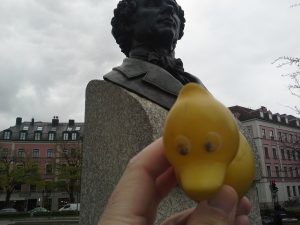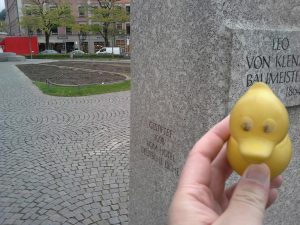 Credit: Maps Icons Collection, https://mapicons.mapsmarker.com
571 total views, 1 views today