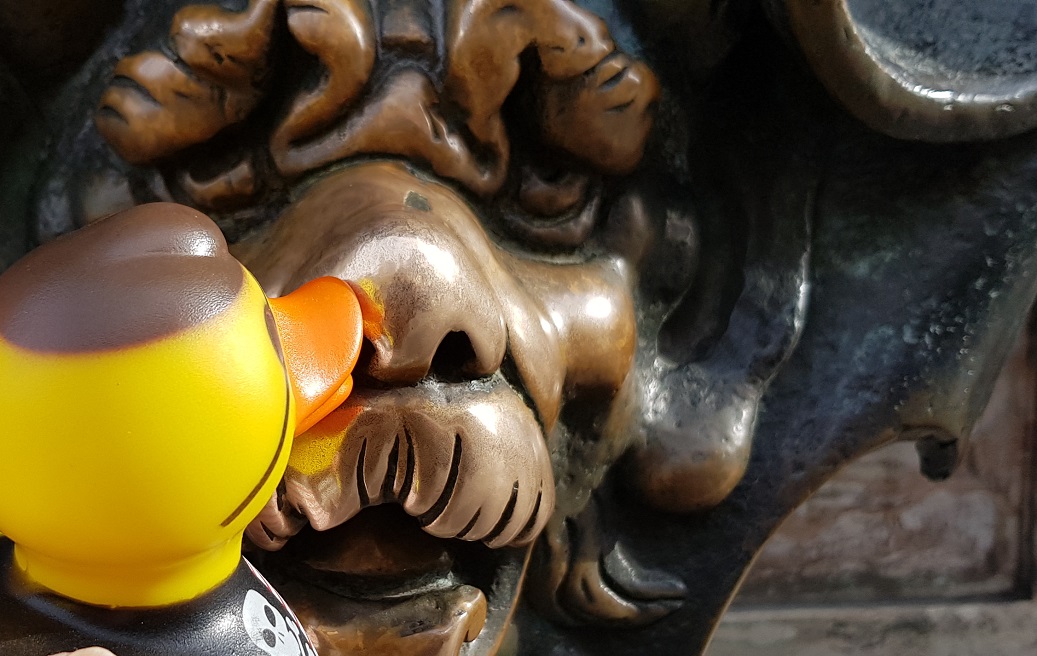 After Buccaneer Jack Blackbird returned from his recent trip to Lanzarote, Spain, he decided to join protesting against
CO2 discharge causing global warming
using weapons to create peace In Ukraine,
southbound Ducks being knocked dead by new Wind Power Plants
all kinds of vaccinations
using fossil fuels, atomic energy, hydro power plants
and the high inflation.
And to protest of being ignored by the media.
As many people do these days in Germany. As we recently noticed. We heard some drums and music out on the streets and presumed, it would be a march of the Bavarian Mountain Rifleman in garb costume.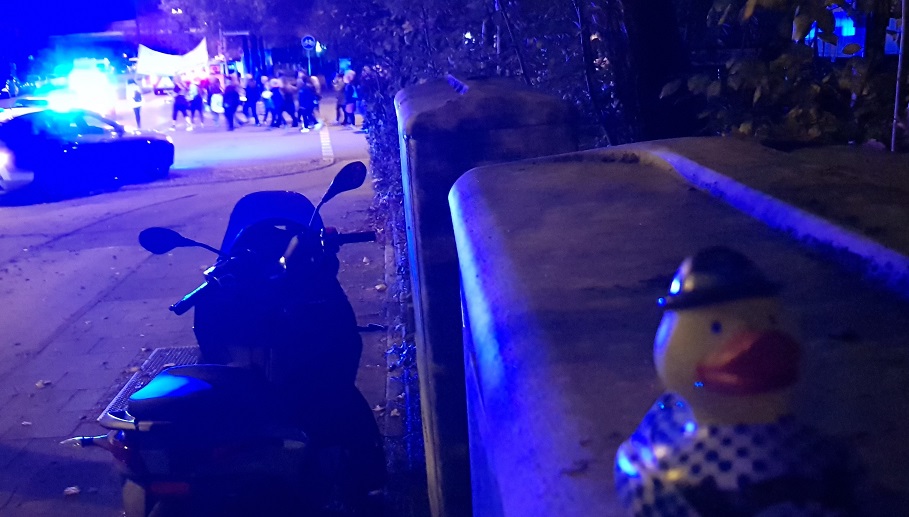 We rushed outside and found out, that it was a protest march. We took some pictures and then found a strategically well-situated place from where we could follow the event and add some own statements.
Jack followed the trend, used the chance, and glued himself at a work of art to create attention to all those problems.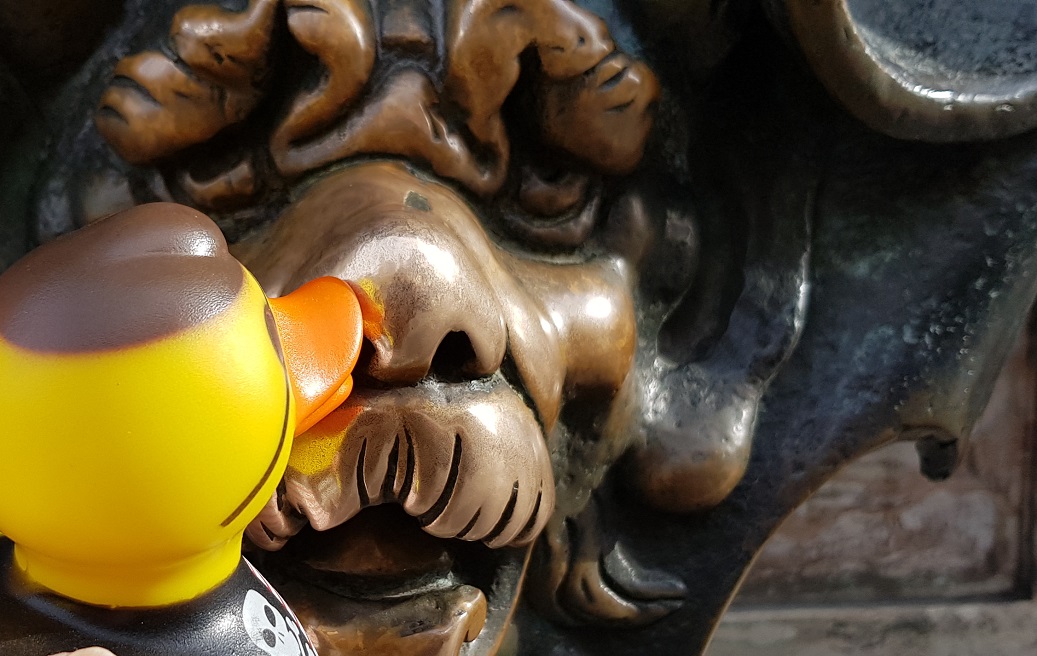 Of course, the Bavarian police which is known to ("etwas härter hinzulangen") hit a little harder as a form of local folklore, chiseled him away soon. And now he needs some medical treatment.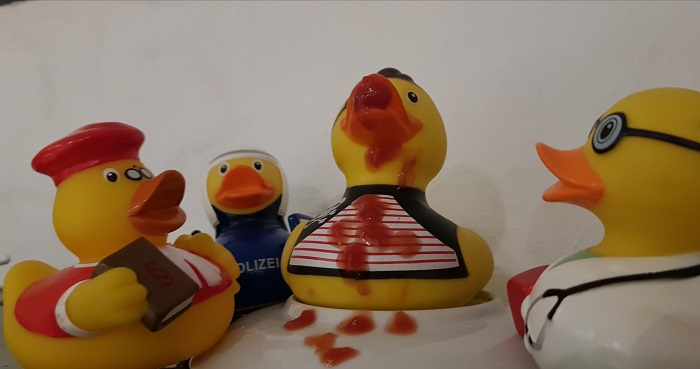 And he is facing being barred for some days under the strict Bavarian rule for Breach of the Peace. In one of the special cells for crowd unrest.
Credit: Maps Icons ColIlection, https://mapicons.mapsmarker.com/
184 total views, 1 views today