The "Löwengrube" is a famous police building with also some prison cells in Munich. It hosted an "Open House" some weeks ago and I took Dieter there to have a hunch of what Ulrich went through.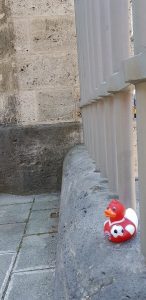 The historic building was the set of many famous crime series and also gave one of them its name "Löwengrube".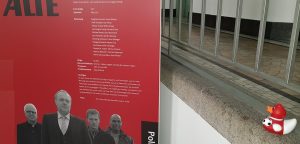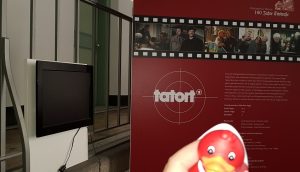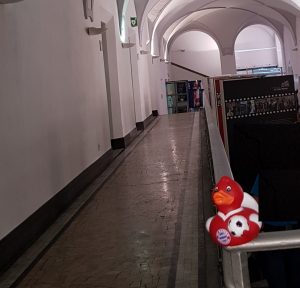 Munich must be a dangerous place as so many series are playing here but it isn't thank's to the good work of the Bavarian Police.
So we watched performances of the police motorbike echelon who ride BMW bikes.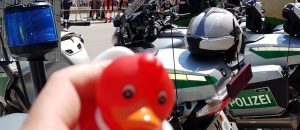 We took the chance to arrest Dieter in one of the collection cells where you could also have your picture taken by the crew but we took our own pictures. Those cells are used during breach of the peace events,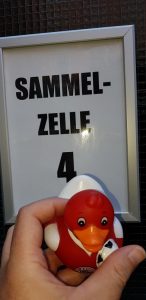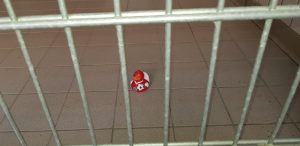 for baring hooligans or violent demonstrators. We used the chance to sit inside one of the new, more colorful designed police cars (Munich based BMW of course, but not the luxury class which Derrick always used).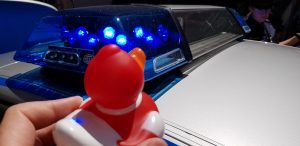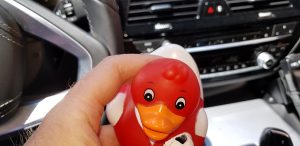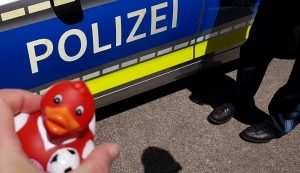 So I ordered "Dieter [Harry] hol schon mal das Auto" but he was not able to organize the luxury class. The police horse echelon was there too, some of the stables where the horses are kept and trained are close to the old "Reitstadion Riem".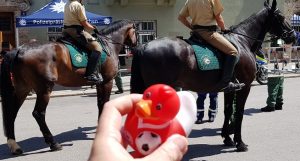 And we also saw one of the pitible detainees in the building.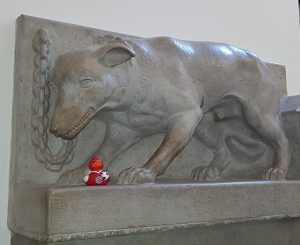 They do have a small criminal museum here too. Munich is one of the safest cities and that is due to the good work and reputation of the police. You should not mess with the Bavarian Police.
"Wenn einer glaubt, er muss sich mit Bayern unbedingt anlegen und er muss stören, dass wir dann manchmal etwas härter hinlangen oder durchgreifen, auch das ist bayerische Art. Jeder muss wissen, wenn er nach Bayern kommt, dass er's eben mit Bayern zu tun bekommt." (Max Streibl, former Bavarian President)
Credit: Maps Icons Collection, https://mapicons.mapsmarker.com
533 total views, 1 views today