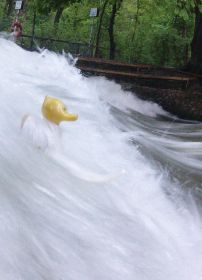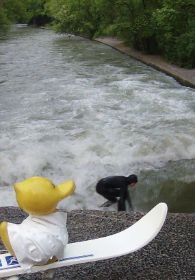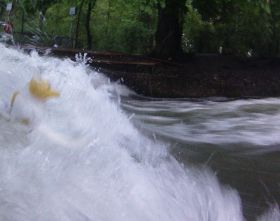 As Sheila has to visit as many top tourist spots worldwide and to indulge in any possible strange activity she of course could  not miss out on the chance to surf on the "Eisbachwelle" in donwntown Munich, one ot the top surf-spots world wide. The single standing wave at the "Prinzregentenstraße" next to the "Haus der Kunst" (Museum of Arts, built by the Nazis) is very popular among Surfers world wide and Surfers need to stand in long queues to get time on the wave. The cooler you look the longer you can surf. As Sheila was just a beginner, we had to go there early in the morning at 4:30 and only two more surfers were there to practice, not the best once yet. Sheila made them smile as you can imagine. Give Sheilas photagrapher a big hand too as he had to get up early in the morning, squeeze himselve in his old diving suit (just the trousers, the jacket had been shrinking significantly over the past years) sober and jump in the cold water to document those stunts. Als the slots are so limited, you may see surfers there any time of the day any season, even in winter in darkness. And don't be surprised if you see surfers with their boards in the tramways or subways 800 km away from the next ocean. Thats so dam cool. There are annual events (Surf And Style, Surf And Skate) where Surfers show their moves, Sheila did quite well too for a beginner.
This beach Boy did not surf the "Eisbachwelle" as promised before, even though he received a board as goodby present, it was too cold for him. Even colder than the Pacific in front of San Francisco.
But on the other hand at least there are no sharks 
Opera people are a bit peculiar.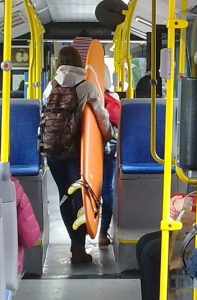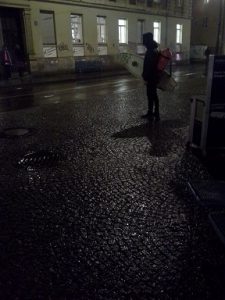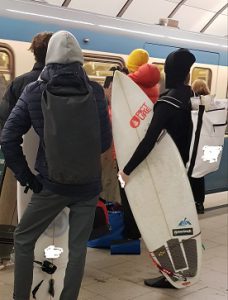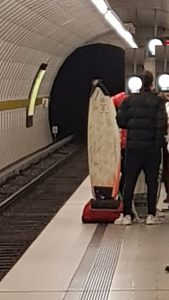 504 total views, 1 views today