Russian Billionaire Abramowitsch seems to possess the Club Mediterranee in Dassia Greece now. And his yachts were seen here before. Also, the "Eclipse" which I think I personally saw in the harbor of Corfu town at the 03.05.2022.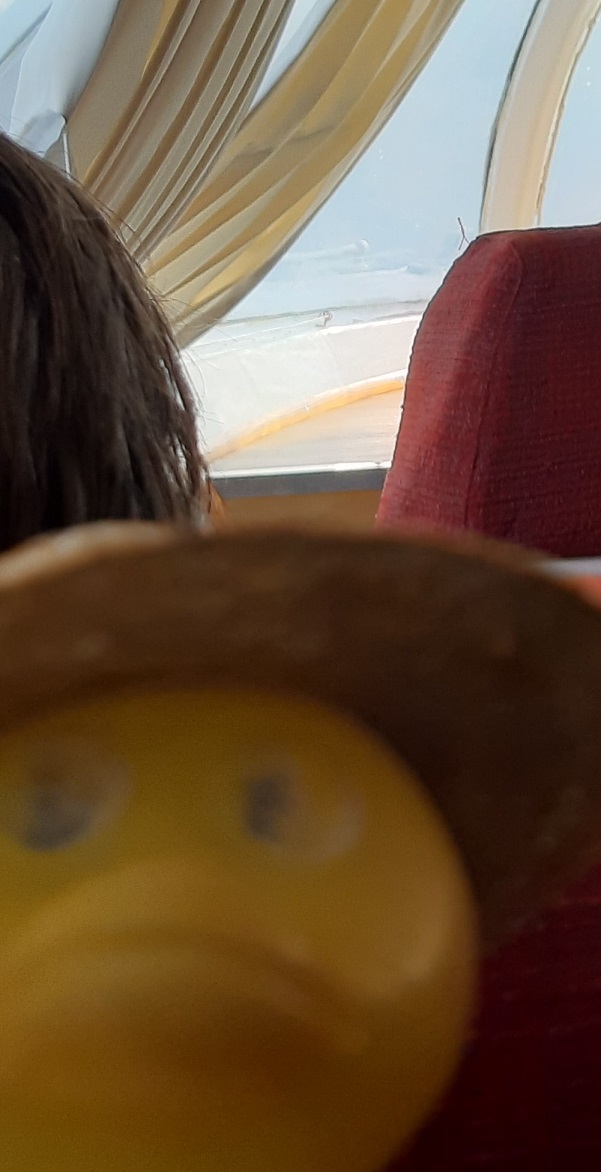 The yacht with a maybe included underwater lock for a submarine. And maybe a submarine harbor in the nice vacation plant in the future? Germany, where the yacht was built, forbid the wanted Add-On on the dark side of the "Eclipse" as it was forbidden under German law. (War Weapons Control Act) But maybe somebody else added the little toy in the meantime. It is registered in the British oversea territory Bermudas.
Club Med plant was the only site, where I saw significant building activities on Corfu while I was driving around there. Good thing is, that money does not speak any language and can't snitch how it was made. As long as it is being payed in cash.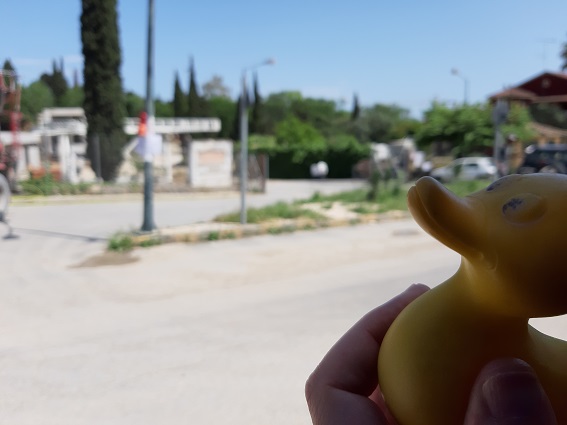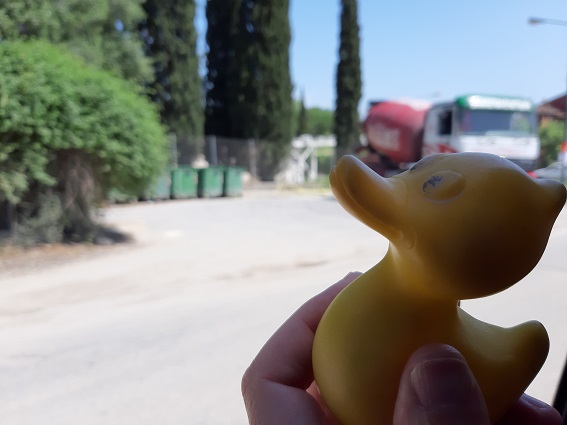 In a nearby bay some scenes of the James Bond Movie "For your Eyes Only" had been shot.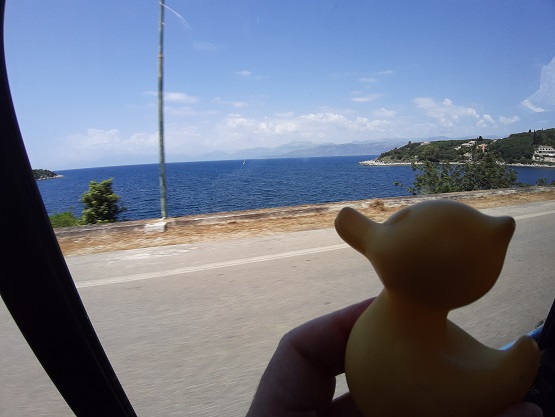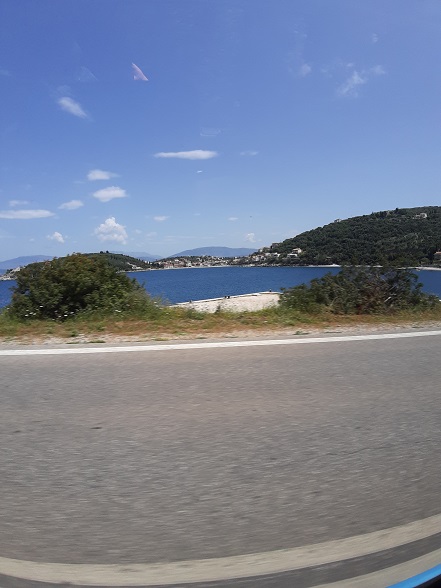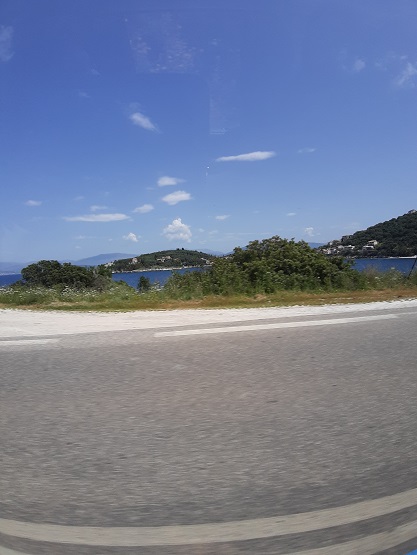 They even used the "Archilleion" of Empress Elizabeth (Sissi, who baught it, ruined the charme and planed to sell it soon to Prussian Cousins; the deal was accomplished by her daughter an heir Gisela Of Habsburg) for the Casino Scene in the movie.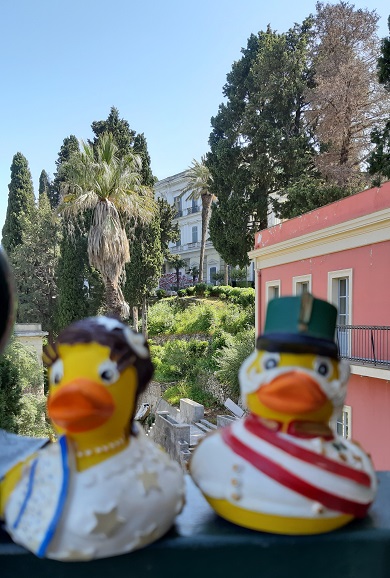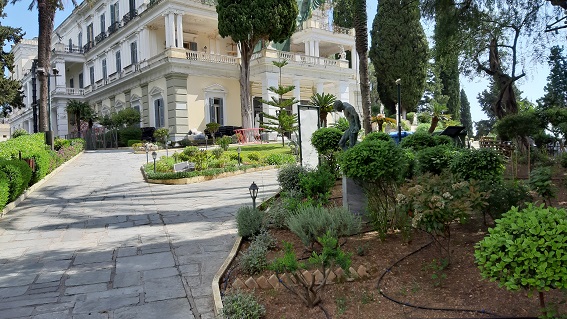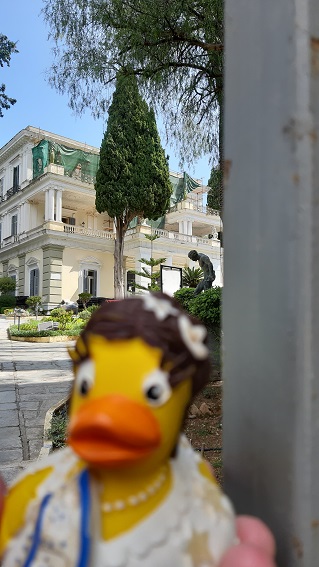 And many more on the island. They even used the "Archilleion" of Empress Elizabeth (Sissi) for the Casino Scene in the movie.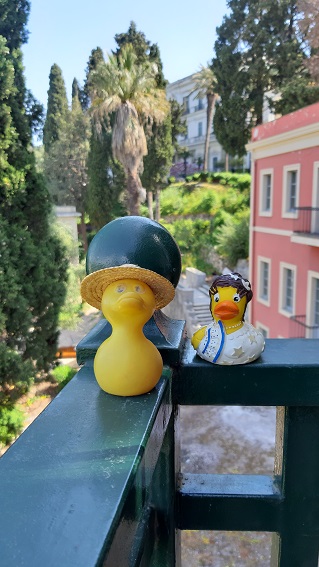 Kanoni in the background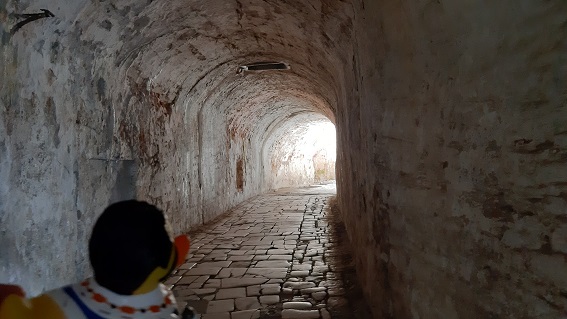 Tunnel in the Old Fortress of Corfu. (Albania in the movie)
The Warehouse Scene (Albania in the movie)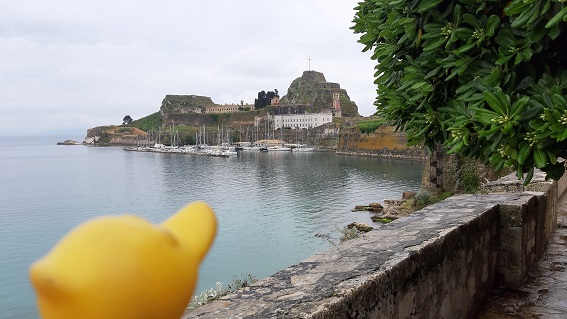 Submarines with villains are an important part in that movie.
The underwater world round Corfu might become much busier and more dangerous in the future.
On the swarm's excursion we also learned how Olives are harvested with black nets.
Roger Moore while filming had to be persuaded to be more brutal than he felt comfortable with. He did not want to be shown as a ruthless killer at first but had to dance for the money they throw, like young Sissi.
Albania appears too in the movie.
Credit: Maps Icons ColIlection, https://mapicons.mapsmarker.com/
226 total views, 1 views today